Office tech helps with tracking COVID-19 exposure and creating a safe indoor environment
The lockdown isn't forever. But how will you take those first steps back into 'normal' working life? Let's look at how smart building technology can help you and your team cope with minimising the risks associated with people getting back to their desks.
Tracking and alerting employees who may have been exposed to the virus and indoor positioning tags for cleaners? Office tech can take a lot off your shoulders when returning to the office.
When COVID-19 hit, we immediately realised smart technologies could help us tackle the practical challenge of working during the crisis. Symbiosy, our tech and sensory platform, has the potential to play a crucial role in our Slovak team's return to the office and can help many businesses struggling with navigating the process of a safe office comeback. It can be deployed at speed and, among other things, minimise the risk of colleague-to-colleague infection.
What we learnt before we left
Our Slovak team used Symbiosy to track the movements of staff who said they were positively tested for COVID-19. They could then swiftly identify the areas of the office that could be contaminated, send in cleaning teams and advise all the other staff to avoid the infected zones.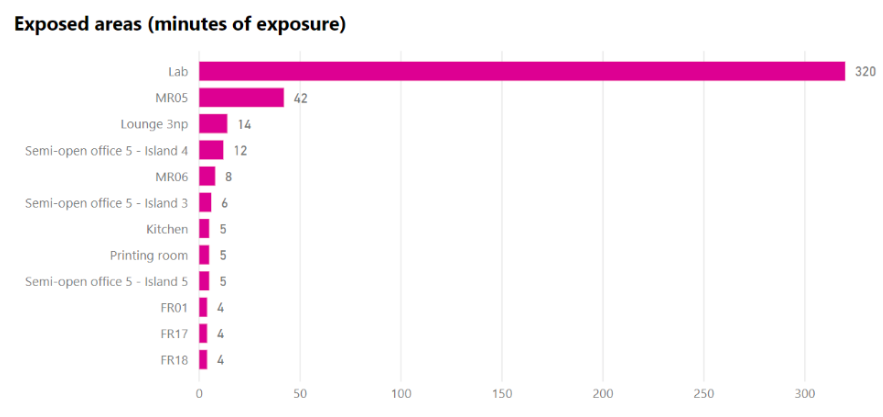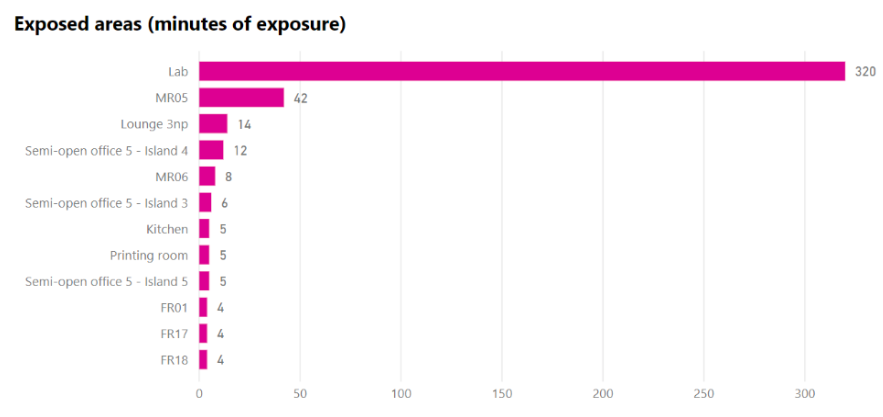 Quick reactions
Using indoor positioning technology, we are able to identify who interacted with who. It was a seamless approach that targeted where symptomatic people had been and narrowed down the number of people who could have been infected – who could then focus on getting tested. The most important thing that can be done with accurate indoor positioning is rapid notification to exposed employees and contact tracing within the office.
Clean, fresh, sparse
We can answer a few other questions about returning to the office. For example, cleaners wear indoor positioning tags which enable us to make the information on where they went available (with consent) and how long it has been since an area was last cleaned. Through our indoor air quality monitoring, we can verify that enough fresh air is delivered to the right areas.  We can also verify that air filters have been cleaned.
For example, our interactive 3D model can show how people are interacting within a space and the density of people within different areas. We can send mobile alerts to different individuals if the area density becomes too high. This then becomes a tool for enabling and monitoring social distancing.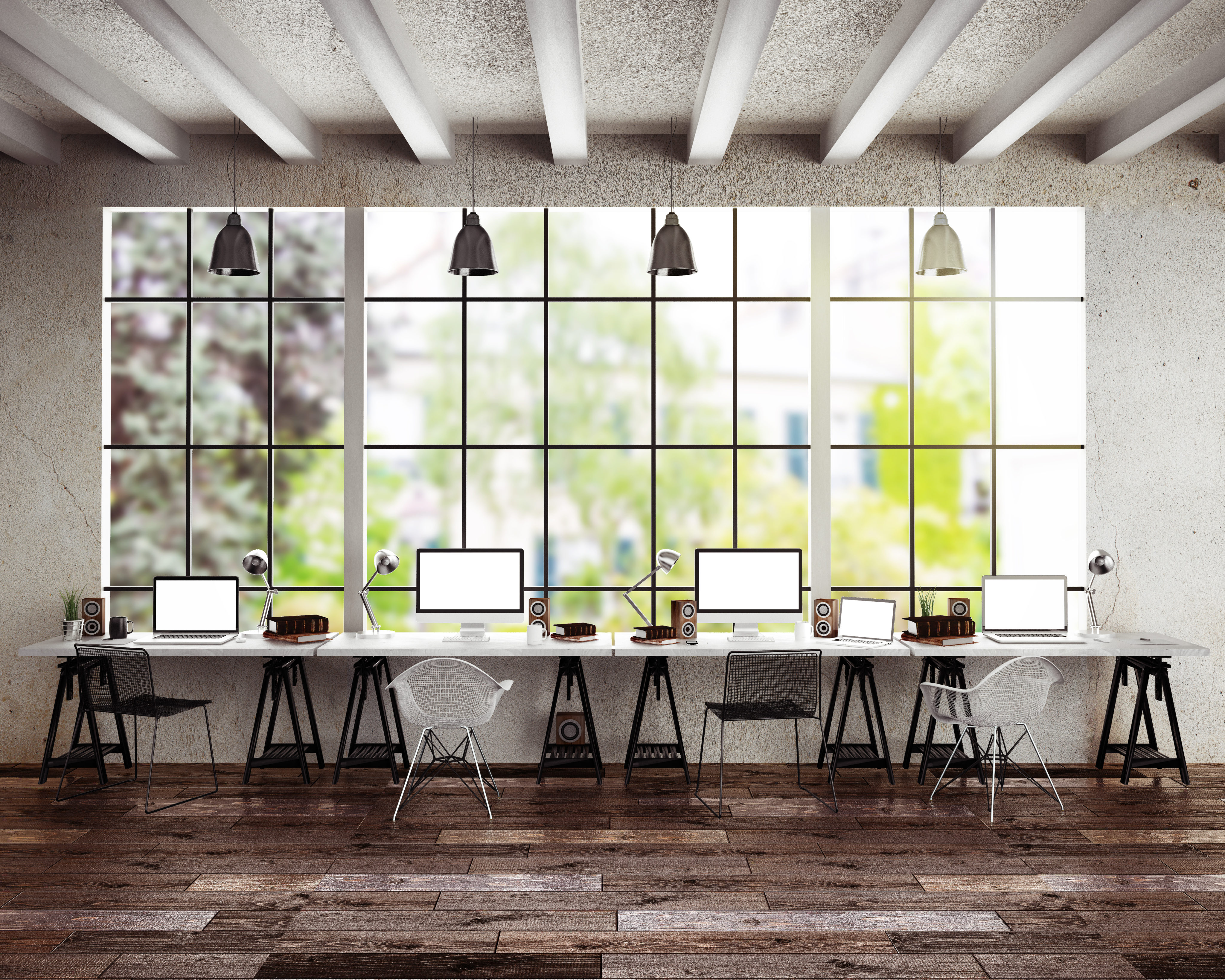 The magic behind: accurate data at the right time
Symbiosy monitors indoor workspaces. It assesses environmental quality, space utilisation and physical and digital collaborative networks in addition to  collecting indoor positioning information and meeting room booking and management data.
Everything can be fed into a 3D model of the workspace as we mentioned above, accessible both through a mobile app and wall-mounted interfaces located throughout the building. The data helps companies understand how their place of work affects them (and how they can make it better).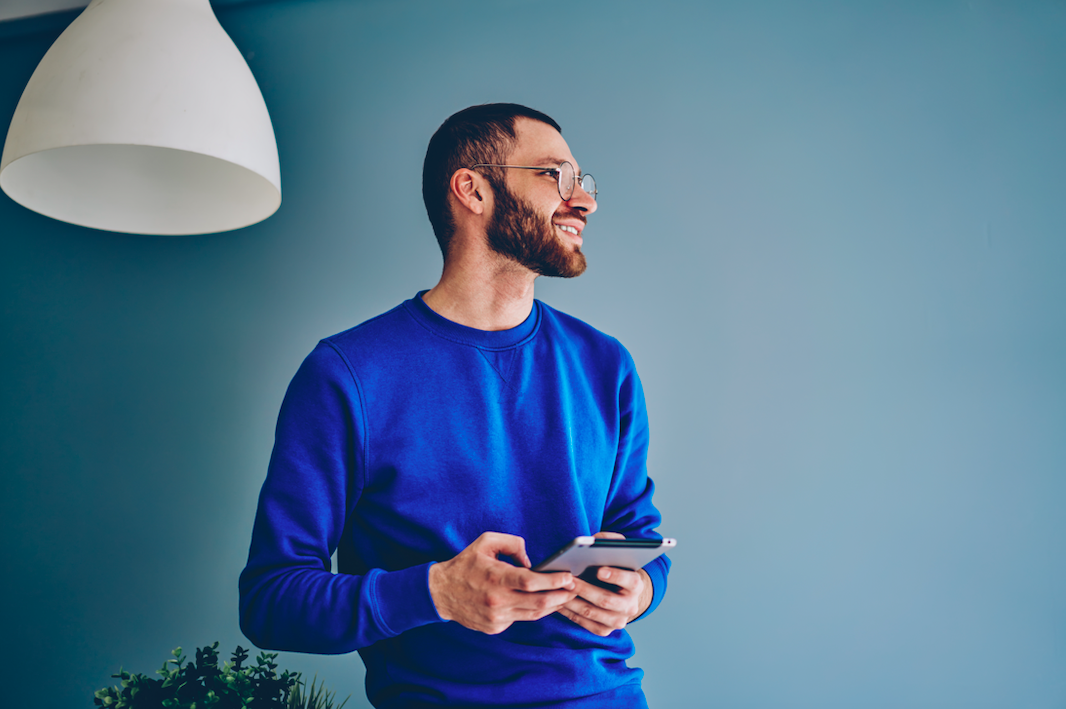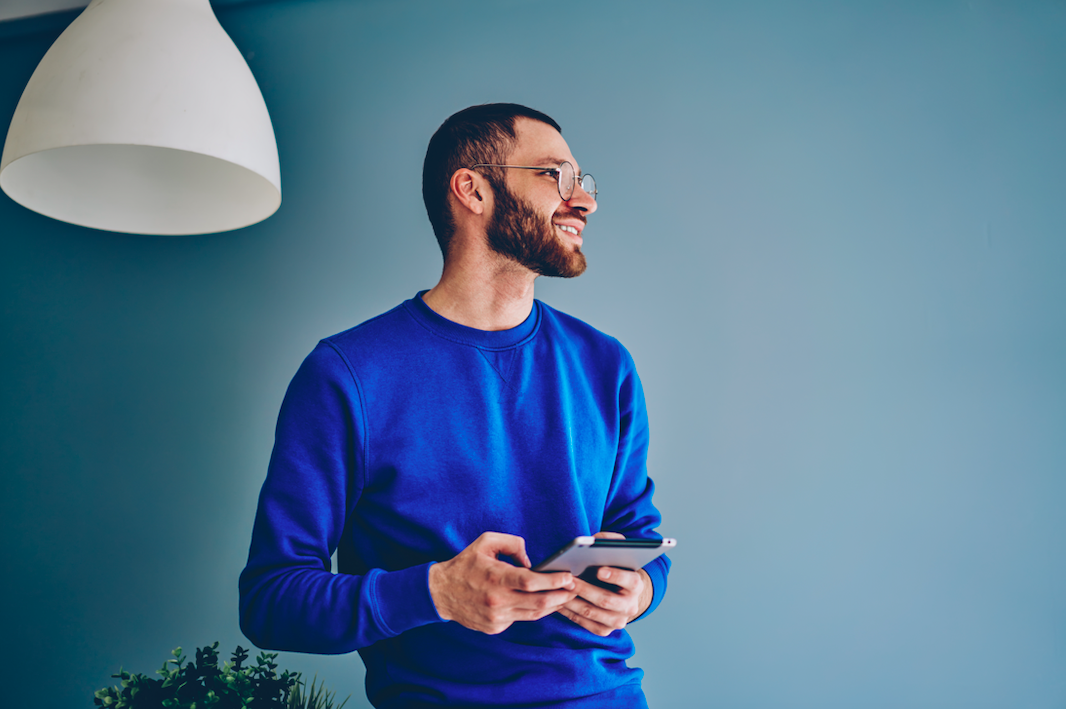 Four components to build a symbiosis between people and their workspace
Symbiosy has four main elements that are all integrated with each other and the building's other systems. The first one is called virtual workspace and it looks at position, occupancy and environmental data overlaid on an interactive 3D model.
The second element is our analytics and insights data visualisations – where we translate workplace data into business insights that are particularly relevant for you.
The third part is our space experience offering – where we have tools, for example room control tablets, that can help control physical spaces through meeting room booking and control over environmental conditions in the spaces.
The fourth area is called seamless journey.  It is about offering occupants and visitors secure and easy access to all the different spaces in a building.
---
Would you like to know even more about Symbiosy and discuss the possible use of smart office solutions in the process of getting back to the office?
Let us know by the newsletter form below and we'll get back to you shortly.
Newsletter Form
"*" indicates required fields