From insights to decisions: why the smart office needs actionable data
During the last year, hybrid working has established itself as the cornerstone of the future of work. Soon, employers will be expected to have workspaces that not only support hybrid work, but fully integrate it into the employee experience. By supporting wellbeing, and increasing efficiencies and productivity, the future workspace will be an environment employees sincerely want to be in.
But adapting the workspace to enable this is no simple task, often requiring both strong decision making and expertise to get right. Fortunately, this is made a lot simpler through smart workspace technologies which can provide extensive data from across your office. With these insights, you can shape the office redesign with reliable intelligence that guides their decision making. So why isn't this common practice?
The problem is that while companies have more information than ever before, they do not always collect the right data or structure it in the right way. To successfully redesign the workspace for the future of work, then, it's critical to get data processes right. This includes how it's collected but also how it's distributed across the organisation. But, where should you start?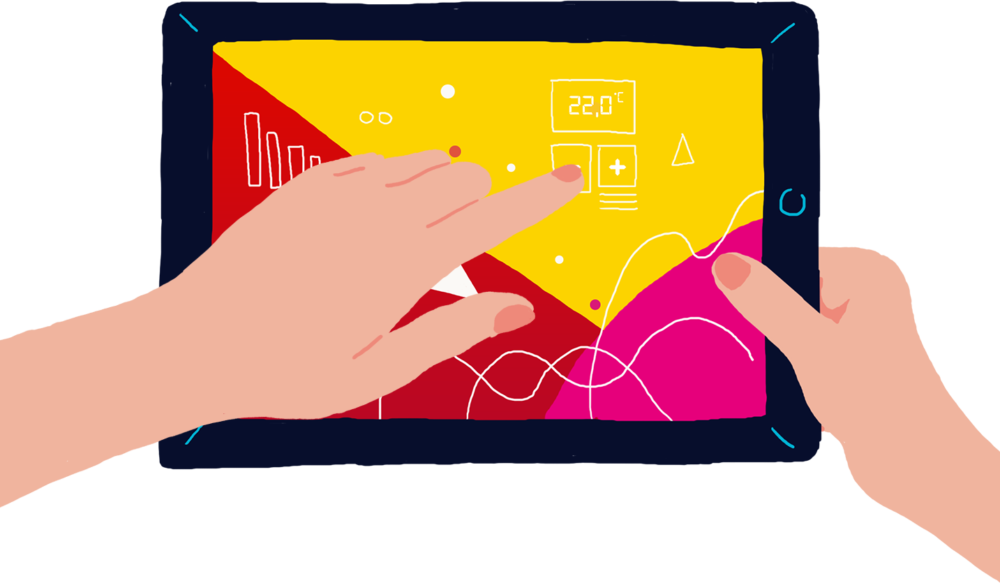 Three rules for enhancing your workspace data
Click on the rule most relevant to your needs to jump to that section.
It must be specific– For these insights to provide value to your business, they must be detailed. This means having granular metrics from across the whole organisation so that changes can be made with precision. After all, you cannot improve what you cannot see.
It must have context – Data is of no use without context. As a result, data must be collected over time to allow for comparison and to account for any anomalies. This prevents any misrepresentative data from being used in decision making. You should also recognise where human insight can add value.
It must be accessible – Data must be made available to teams. If data is siloed, this can limit your ability to interpret it correctly and implement it into your business. At the same time, employers must provide employees with greater control over how their data is used (something 70% of employees now expect).
Let's take a look at each of these rules to truly understand what's needed.
Data must be detailed
When driving change in your business, not every decision needs to be a large-scale adjustment. Often new and significant efficiencies can be unlocked with only a small change. For example, by allowing contactless entry to the workspace you can reduce the morning rush to get in the office so everyone gets on with their day faster. This has the added benefit of improving hygiene, which will support health and wellbeing. Alternatively, if your data suggests that employees struggle to focus you can make dedicated focus areas to match.
While broader statistics still have value, granular metrics are essential in complementing them and allowing for more precise changes. In practice, this means using sensors with wide capabilities beyond the industry standard. For today's hybrid offices, this specificity is especially important to ensure that social distancing and other safety standards are maintained. The best approach for this is to combine information collected from both the digital space and physical space to add further detail to your understanding of how employees use the workspace.
For the physical metrics you should measure: the number of people in a space across the day, how they interact with other teams, and how they move around the office. On the digital side, understanding the digital interactions happening between teams can support your physical insights. This specific data will help you make the right decisions in the coming year. Which teams need to meet together in the office and when? Do employees still feel connected? How many people are there during peak times? Are they able to interact safely?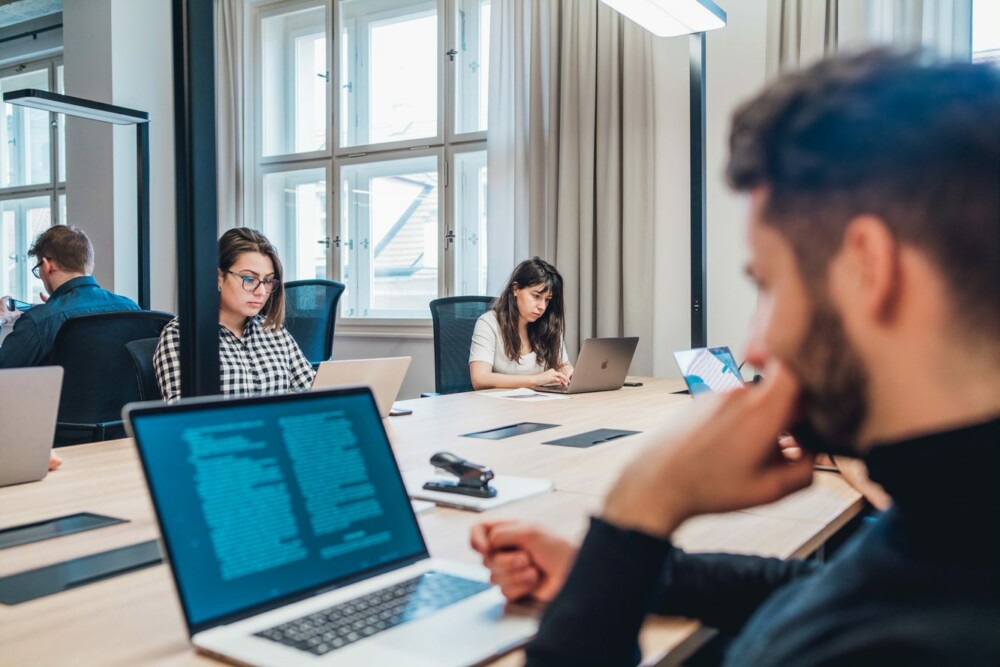 Create a complete picture
Truly detailed insights must be collected from across the entire business. Having deep insight into only certain parts of the organisation can lead to blind spots that will hinder your decision making. This is one of the leading factors behind why only a third of business leaders believe the quality of their decision-making is 'very good'.
To address this, consider focusing on these areas:
Wellbeing and environmental metrics – Do employees have access to the right light, air, shade, temperature?
Office space utilisation reports – Are people using all the spaces available to them? Are things crowded? Can people find the colleagues they need?
Workstyles and meeting habits – In what ways are people working and are they able to collaborate (whether physically or online?)
However, even in focusing on all of these areas and teams within the office, there are certain situations where you need a human touch to contextualise problems. In some cases, data without context does not solve problems, it only points to them.
For instance, at our very own HB Reavis office, the data was showing that one of our spaces, the library, was not being used. This was a space designed specifically for focused and private work but the data could not indicate why it wasn't fulfilling its purpose. To solve this, we needed human insights from the Origameo team.
What our experts eventually discovered is that everyone walking by the library had a direct view of the monitors inside and that it lacked comfortable spaces for long work periods. In this case, the data was not able to identify a lack of comfort and privacy as the issue, and it took human insights from our team to solve the problem.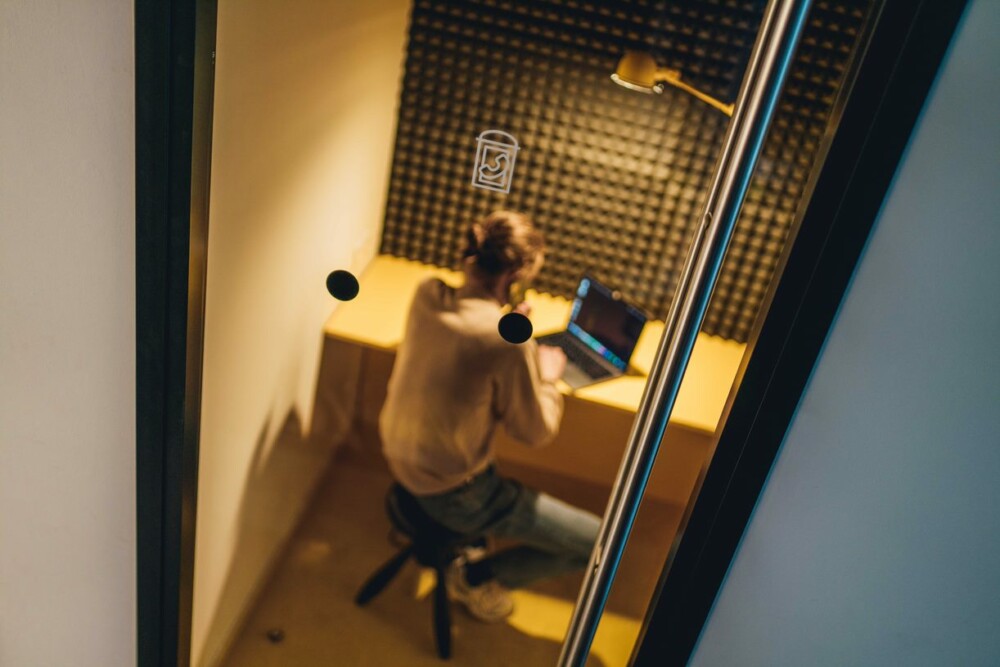 Share your data
Now that you're collecting data in the right way, you need to consider how you will make it available to your organisation. This isn't just a matter of sharing the data, but doing so in a way that makes it digestible. After all, with such comprehensive data, people should be able to easily find the most relevant insights for their needs.
This is where a data dashboard is of great value. Rather than providing all the raw data in one file (and asking people to manually search through it), you can make it available through an intuitive platform. This allows teams to filter the data and quickly pull out the insights that are most relevant to their needs
For example, an office or facility manager will want to know when employees are arriving and when they're leaving. This allows them to appropriately allocate staff to the reception or cleaning as needed at the right times. On the other hand, HR and business leaders will want to know what times of day employees are most productive, where there are inefficiencies and how well teams are collaborating.
By making this data available to the right people in a simple way, the workspace can be tailored with greater specificity to your business. This allows you to make more efficient use of the workspace and drive productivity this year.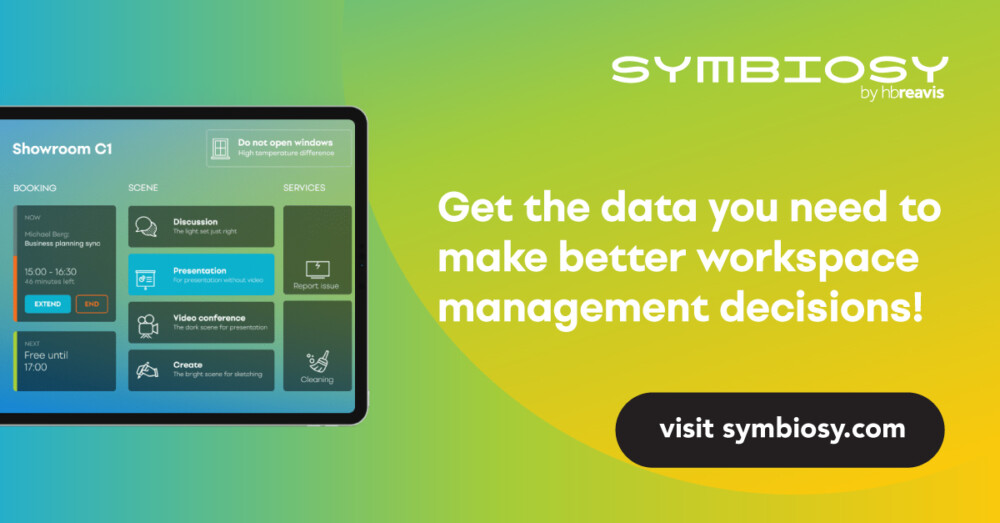 A better way to collect data
Ultimately, data is of no use if it can't be turned into actionable intelligence. It's not enough to just have the technology in place to collect it but also having the right practices to ensure it provides maximum value. In this way, you can turn your insights into decisions that will meaningfully improve business performance.
Fortunately, smart office solutions such as Symbiosy streamline this process by getting data collection right from the start.
See how Symbiosy is providing businesses with the actionable insights they need to unlock new efficiencies and productivity gains.
---
Don´t miss out on any of our resources. Sign up for our newsletter and we'll keep in touch:
Newsletter Form
"*" indicates required fields