Real estate strategist Sarah Welton: We need to teach people to demand healthier workplaces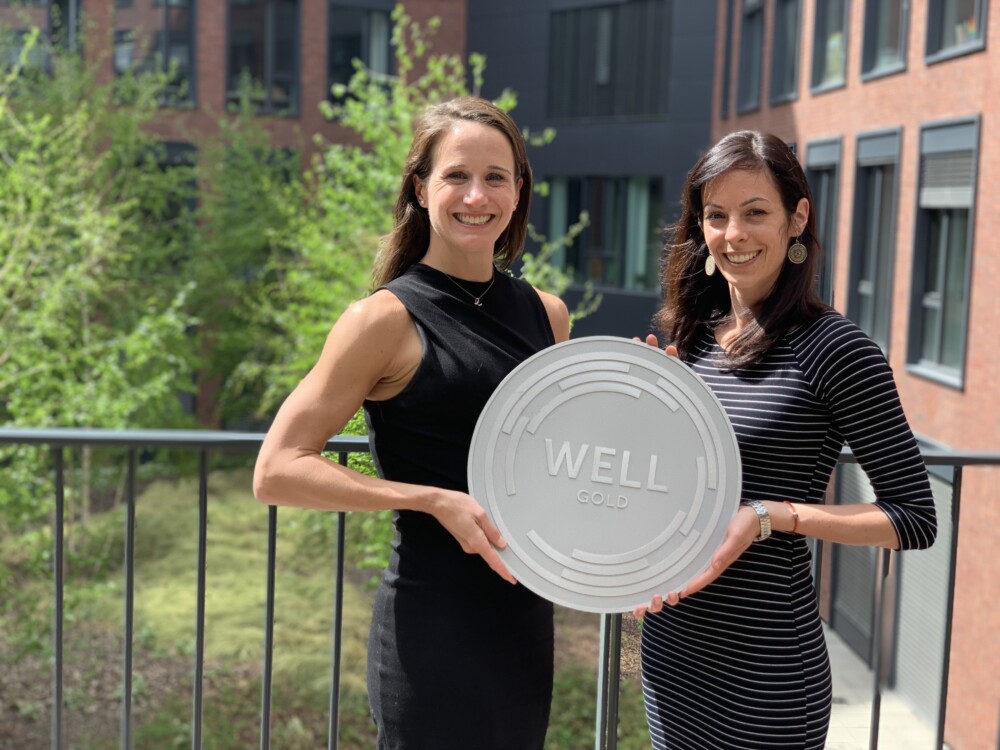 You've earned a dual master's degree in Public Health and Urban Planning. Why did you choose this particular combination?
I have a background in real estate finance, so I was aware of how financial tools can help drive real estate decisions. With this understanding, I hoped to better understand how we can use those drivers to influence real estate development in a way that supports health and well-being.
What is WELL trying to teach people?
WELL provides a framework for improving health and human experience through design. There is value in designing, constructing and maintaining buildings that are sustainable – both for energy efficiency and human well-being. After all, improved health and well-being of people can directly benefit the bottom line.
WELL buildings are better for the human health and the environment, and also helps future-proof the building by ensuring it is well maintained and continuing to the serve the most basic purpose of real estate: to provide people a place to live, work and play while protecting and supporting their health.
Does this mean that you have two different target groups – developers and tenants?
I think of it as a three-layers of communication: The first group includes the people who use the WELL space – for them the conversation revolves around optimizing their experience within the building. The second group includes those who own the space – they want to maximize the value of the real estate through lower vacancy rates, higher lease rates and more resiliency. And thirdly, those who invest in the real estate and in the organizations that utilize the space. They want to maximize the value of their investment by mitigating against real estate and organizational obsolescence. This last piece is particularly influential in driving lasting changes in building design and operation at scale.
Are there any interesting examples of how the WELL certification was used in practice to improve a particular case?
In the U.S., we have non-mandatory parental leave, so a new mother may have to use up all of her vacation days and then come back to work. That could be less than two weeks. In the pursuit of WELL Certification, my company opted for a 3-month parental leave and also set up a lactation room, equipped with a hospital grade breast pump. Since NYC real estate is at a premium, IWBI has built out the room in a way that it can also be repurposed and used for a nap or meditation, or even a phone call if it's not occupied by a mother, of course.
This means that company policies are an important component of the certification features.
Absolutely. From all the WELL features, a third of them are related to building design, a third to building operation and a third to organization and building policies.
One third of the requirements directly involves companies, i.e. tenants. How does it work?
There are two ways to look at WELL – either as a WELL Core Certification for the base building, or as a WELL Certification, which includes tenants' policies. No smoking is a really good example. Let's say I own a building, and although I don't occupy it, I can set up a no smoking policy in the building. Tenants might not influence all the design features, because they're moving to an existing space. That's why we have the so-called alternative adherence path, allowing for flexibility for potential clients if they wish to pursue the complete certification.
Twin City Tower has already been certified with WELL Core Certification as the base building. It's up to the tenants what they do within the space, but we hope they acknowledge the value of occupying a WELL Certified space. For example, Amazon as a major tenant asked for carpets with low VOC that do not off-gas harmful chemicals. Nivy Tower also aspires to be WELL Certified as a base building, and some additional details are being prepared for tenants who would like to pursue WELL for their interior space.
At what stage of the construction process does WELL get implemented?
WELL was created with the flexibility to be adapted to all types of buildings and can be applied at any stage of the construction process. WELL can even be applied to an existing building. The project will avail itself of more options if WELL features are integrated into the design phase, but since many features are operations and policy related, an existing building can still become WELL Certified.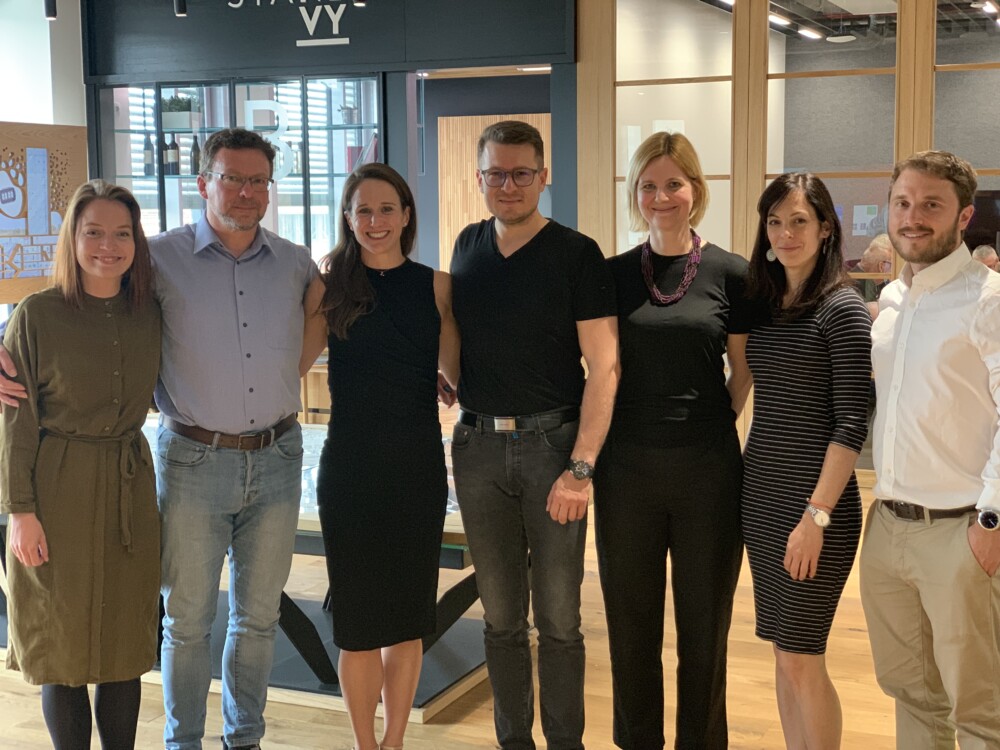 What's the science behind all of this?
Seven years of evidence-based and peer-reviewed research established the foundation of the WELL Building Standard, and the citations are linked throughout the digital standard. WELL features have also been linked to global burden of disease data, which can give occupants and owner a road map if they are targeting certain risk factors or health concerns. WELL features have also been mapped to the UN's Sustainability Development Goals, allowing teams to seamlessly target their sustainability and health and wellness goals.
Is there something that makes WELL special or revolutionary?
WELL is the only building standard focused on health and wellness that is performance-based. WELL is not just a checklist of good design. Rather, an independent third party tests the quality of air, water, light, sound and other features in order to verify that the building is performing as intended. This data also helps ensure that we continue to move the needle on how to best optimize our spaces. By collecting building and occupant data, we can continue to improve upon existing strategies and create better buildings for people.
What is the difference between WELL and other standards?
LEED, BREEAM or Green Star do an excellent job of elevating the conversation around sustainable building design. WELL is was the natural evolution into the "second wave of sustainability," promoting and enhancing our environments to support the human element.
The WELL certification is pursued by thousands of projects worldwide. Do you think that tenants are starting to grasp the importance of employee well-being?
It's definitely improving, in part thanks to millennials who are demanding better workspaces. However, people don't necessarily know what to ask for. Many people come to work without recognizing that their workspace is not supportive of their health, well-being or productivity. My goal is to empower people with knowledge to demand better workspaces and to give developers the tools to create better spaces that support human health. Many leading developers, such as HB Reavis, are aware of their responsibility at the start of the building design and they are delivering high performing buildings and workspaces.
WELL standard consists of features, such as light quality or noise, that are monitored during the certification process. How do you decide what features to include into the standard?
Our Standard Development team convenes subject matter experts through Concepts Advisories to develop and iterate features. In addition, WELL also includes the opportunity for beta features, which can be proposed to address cutting edge research and new strategies, which can eventually be integrated into the Standard. Project teams can also introduce innovation features, to propose scientifically-substantiated strategies to address health concerns relevant to the people inside the space.
Is there anything else you'd like to add?
I'm really excited to see the breadth of HB Reavis' products and services. I think it's quite revolutionary how innovative you are with the fit-outs, asset management, data analysis and occupancy analysis. I feel very fortunate that I have the opportunity to work with such a progressive and smart team.
Sarah Welton
Sarah Welton has been working at International WELL Building Institute (IWBI) since 2014 and currently she is Vice President for Market Solutions. Sarah has helped create the first version of the WELL Building Standard, and over the last five years, has led WELL's internationalization effort facilitating the adoption of WELL in more than 50 countries. She is also a yoga instructor and triathlon coach.