Why the smart office must bring people and data together
The office has always been much more than just four walls; and in a post-pandemic world, this will be clearer than ever before. To employees, it'll be the hub of collaboration that's been missing for over a year (and that no number of Zoom calls can replicate in quite the same way). It will bring people together, inspire creativity, and boost productivity. Yet, getting the most from the post-pandemic office environment will depend on how you approach its design.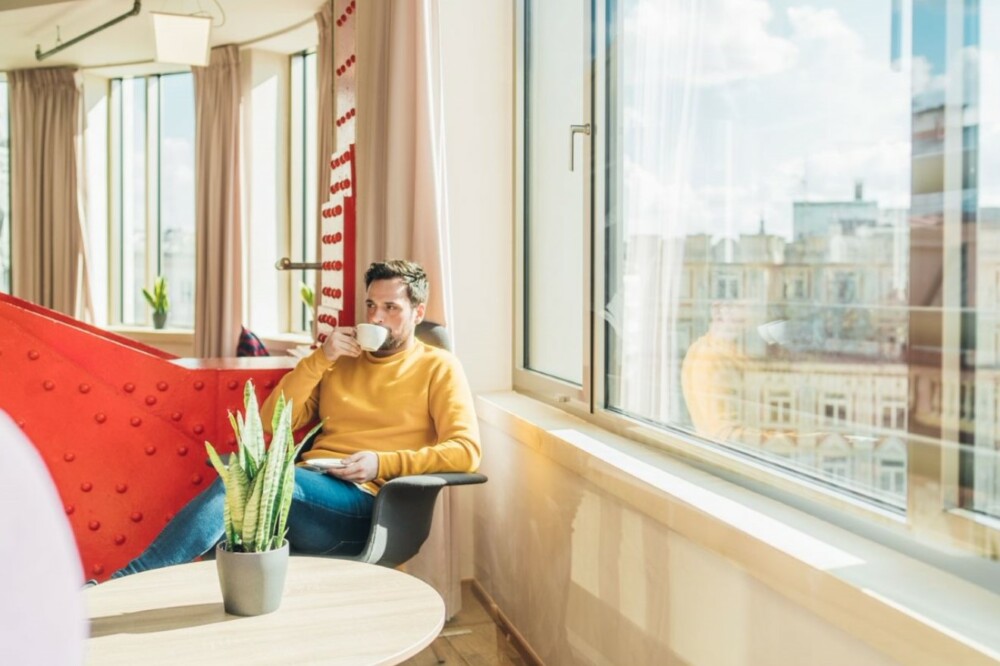 As we all know, decision-making – particularly in this context – is most effective when you have actionable intelligence to work with. But this can be a challenge when it comes to the office environment due to the quantity and complexity of data you need to collect.
Good design comes from understanding
To create an agile and productive workspace, you must have a deep knowledge of your office buildings. Specifically, how employees currently engage with them and where there is room for improvement. This requires a clear view of employee wellbeing, collaboration, and performance, and how these are all affected by the space employees have around them.
To make sense of these factors, companies who have made substantial design changes to boost performance have traditionally relied on human intelligence. This is a great place to start. After all, by truly understanding your employees, their needs, and how they use the office, you can deliver valuable improvements.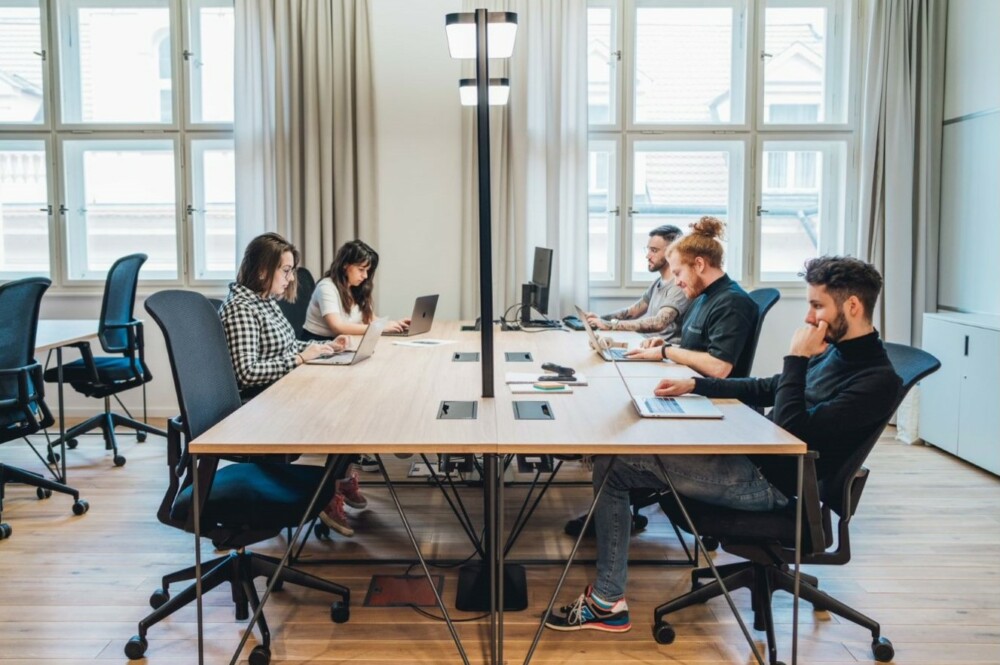 Yet, even the most engaged of business leaders may encounter blind spots. Simply put, there is too much information in the average office to capture it all from a single perspective. This is a problem because decisions made without a full picture of your business can ultimately have a negative impact on its future performance.
Dive into details with data
Fortunately, new technologies are supporting these human insights by providing quantifiable and actionable data. They provide data-driven intelligence into areas which can fall outside the view of business leaders. In recent years, this level of data insight has become more accessible than ever before and has helped businesses enhance their view of the workspace.
Solutions, such as Origameo, do this with a varied toolset that capitalises on the unique benefits of human intelligence and supports them with powerful data analytics. With this method, any organisation can build a rich understanding of its internal interactions and processes.
---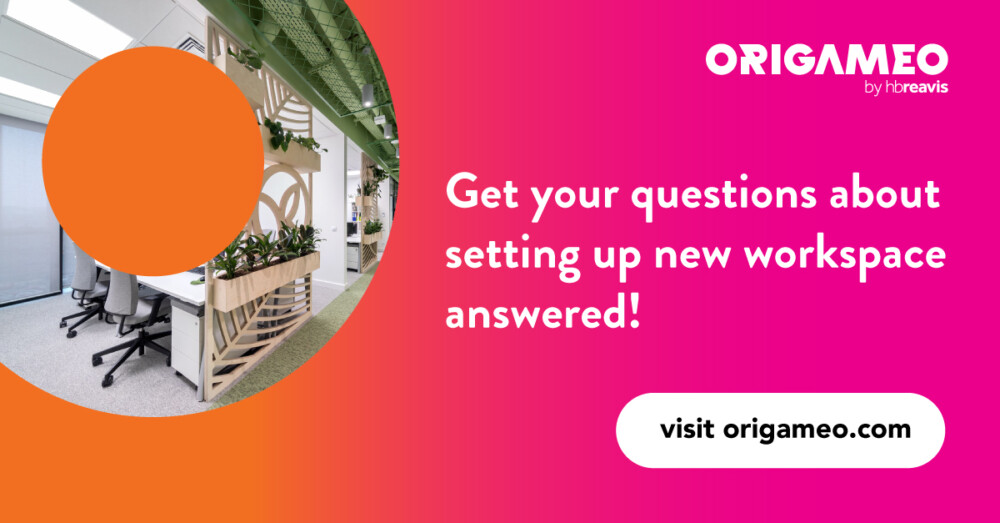 ---
Three areas where you need data
When looking to uncover the data-driven insight you need, there are three main areas to focus on:
Environment: sensors measuring temperature, air quality, light, noise, and other environmental factors assess how conditions vary across your workspace.
Occupancy/ space utilisation: this examines how people use the office, where they like to work, and how they move around throughout the day.
Collaboration: specialised software can tell you how departments interact, and where inefficiencies may be arising.
Together, data collected and analysed from these three key areas can uncover new insights into your workspace. For example, you may have already realised that employees avoid a particular meeting room as it makes them feel tired and unproductive. Environmental sensors can reveal the cause behind this. In this case, it may be that the CO2 level is too high, which directly impacts energy and cognitive ability.
Likewise, you may have noticed that sales and marketing teams are not collaborating as often as they should. Occupancy sensors may reveal this is in part due to the distance between those departments. Every one of these insights represents a potential fix in an office redesign. And every fix can unlock new efficiencies, and drive wellbeing and productivity.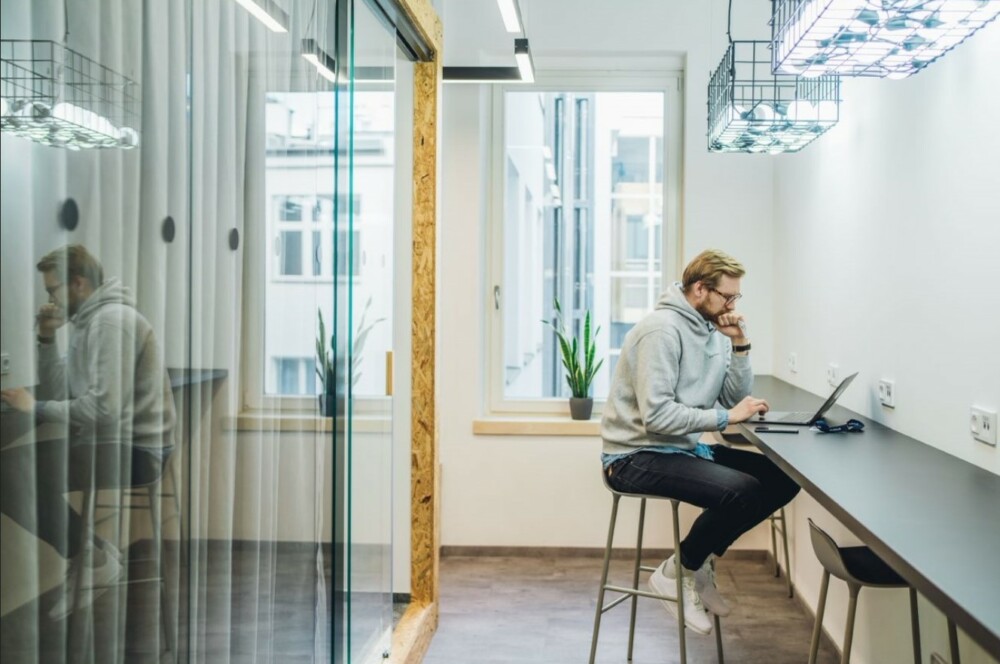 Why humans and data work best together
While data-driven insights make it easier to enhance day-to-day office performance, it's important to not forget about the human perspective.
Different employees and departments have different wants and needs. And without a good understanding of how employees use the current workspace, addressing them all in an office redesign is tough. To do this, you need to speak directly with your employees.
Three ways to better understand your employees
To understand the range of sentiments across your office, you need to use an equally wide array of tools:
Questionnaires: ensuring that ideas are gathered across the whole business, top to bottom.
Workshops: bringing together different groups across the organisation so they can share their ideas together.
Interviews: diving into their personal wants and needs for employees, outside of the organisational structure.
In each of these steps, employees will discuss their working day and highlight their pain points. This is a critical opportunity for you to understand how they see their working environment not as a process but as an experience.
By engaging in different formats, people will become more honest about what they want and need. This is essential if you are to understand and improve their working experience, promoting employee wellbeing and attracting and retaining talent.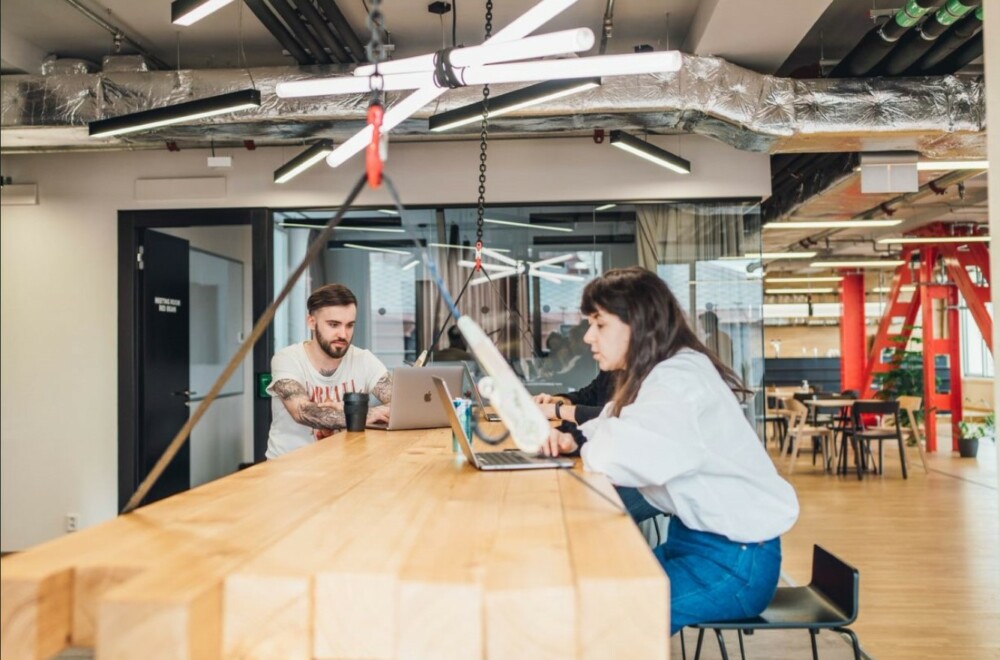 A better way to understand your employee's needs
No two businesses are the same and this is something that many office redesigns fail to account for. In many cases, human intelligence and data are treated separately leading to a strategy that is not individualised for the business. What is needed is a combined approach where human intelligence complements data analytics, leading to the best possible decision making and outcomes for the organisation.

See how Origameo's approach of human insight and data analytics can provide a tailored strategy for redesigning your office, where a human touch is augmented by data