Putting people at the heart of Resco's office design
We crafted Resco's new office to support their growth and fast changing needs. From 75 people in the team at the beginning of the process almost two years ago, they've already grown to 100+ today and tens of newcomers are expected in the upcoming months.
Headquartered in Bratislava, Slovakia, Resco is a software company that's going places. Its mobile CRM solution is now a genuine global force – thanks in part to its fully-functioning offline mode. Also, they recently moved into a new 2,400 sq m office in Nivy Tower – designed and project managed by our experts and consultants at Origameo.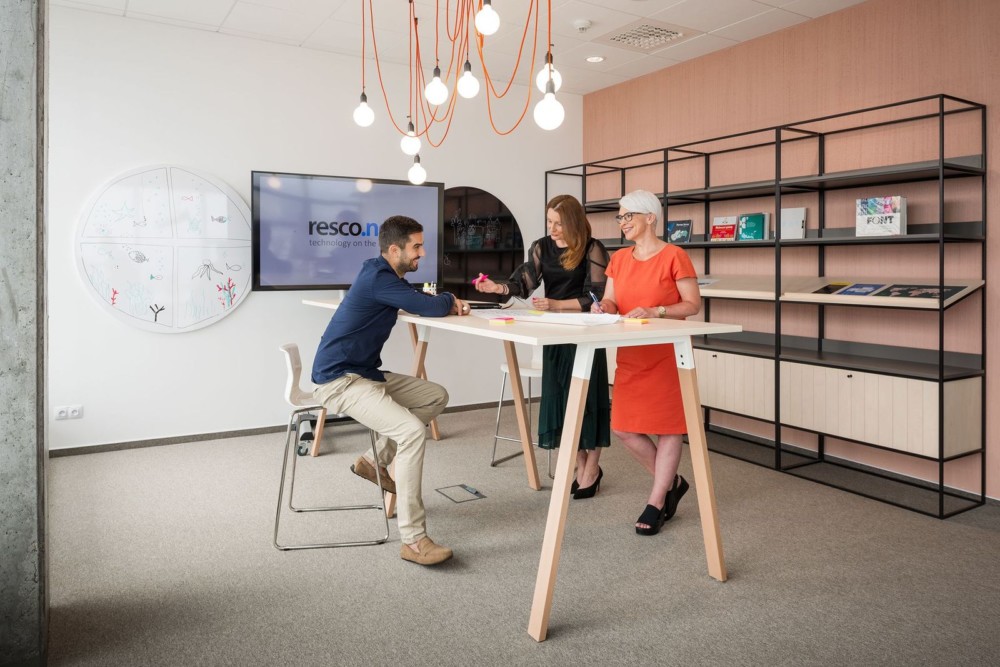 A brief for growth
While Resco's been around since 1999, they've recently caught a lot of traction – in fact, they plan to double from 75 to 150 people over the next two years.
Bottom line: the company's new home needed to reflect their innovative nature and informal, family-like culture. In practice, that meant mixing smart tech with inviting, agile and multifunctional features. This would create a space that strengthened the links between people and teams, fuelled the flow of information and supported the way the teams like to work.
But as great as that was, it also needed to flex and evolve as the company grows.
Speaking to the people who matter
We provided the full spectrum of Origameo's services: workplace reports, space plans, concept designs, change management support and fit out, guiding Resco through the complete process of an office redesign.
That kicked off with a visioning workshop. Then, we went company-wide with a town hall meeting, an employee questionnaire, workshops and 13 key stakeholders interviews. We also put sensors in their office for two weeks to see how they used their old space.
The result was a comprehensive report that explored the team's hopes and ambitions and detailed the way they worked. The biggest insight? The amount of interactions – Resco's people are just as collaborative as you'd expect digital innovators to be.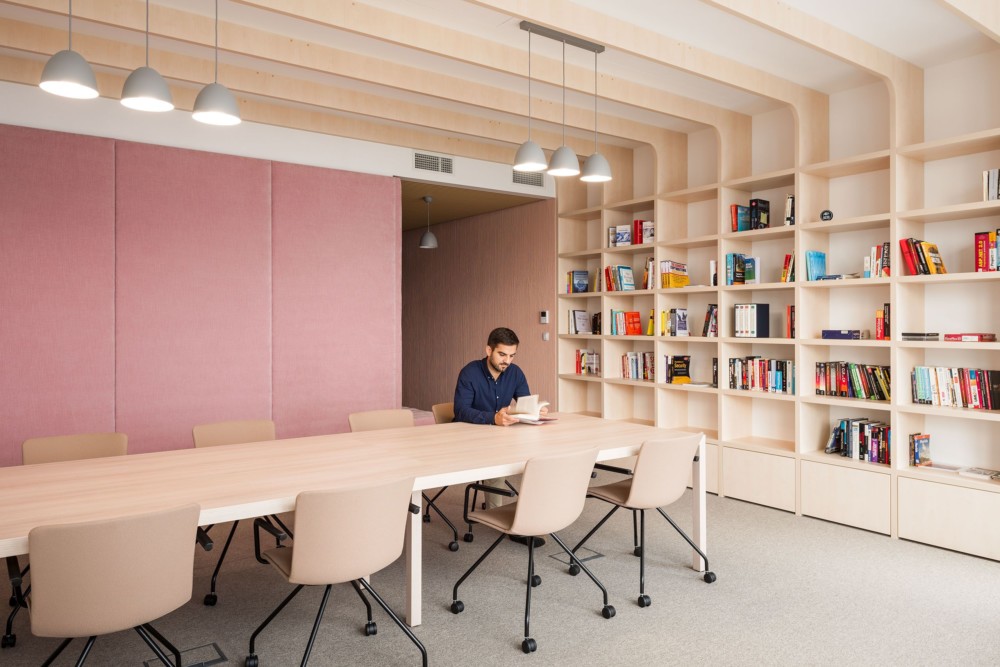 A most valuable solution
The report also gave us the framework for our final office design, helping us choose the right technologies, include the right types of workspaces and dress the office in the right styles.
It was a year in the making. Three months of planning started in April 2019, and the build ran from November 2019 to April 2020. 692 cups of coffee were drunk, 38 km of cable was laid, 1,900 kg of paint and 1,300 kg of plaster went up, and 2,368 sq m of carpet went down.
We're pleased to say that thanks to their new workspace, everyone at Resco is more collaborative, engaged and productive than ever.
Welcome to Resco Bratislava!
Take a look at the gallery to soak up the atmosphere of Resco's brand new offices made by Origameo: