Setting the foundations: How your business can approach your net zero carbon goals
What's your strategy for becoming net zero? Today, companies in all sectors are making a sustainability pledge amid growing concerns about climate change. It makes sense when the Intergovernmental Panel on Climate Change (IPCC) report of August 2021 confirmed that we need to reach net zero emissions to avoid irreversible change.
For many businesses, the workspace is a core part of their net zero strategies. Not just the construction of the building itself, which is important considering the built environment contributes to 39% of total global emissions. It's also about how the building can be more sustainable in operation and how this can help businesses work towards their emissions targets, and employees reduce their own footprint every day.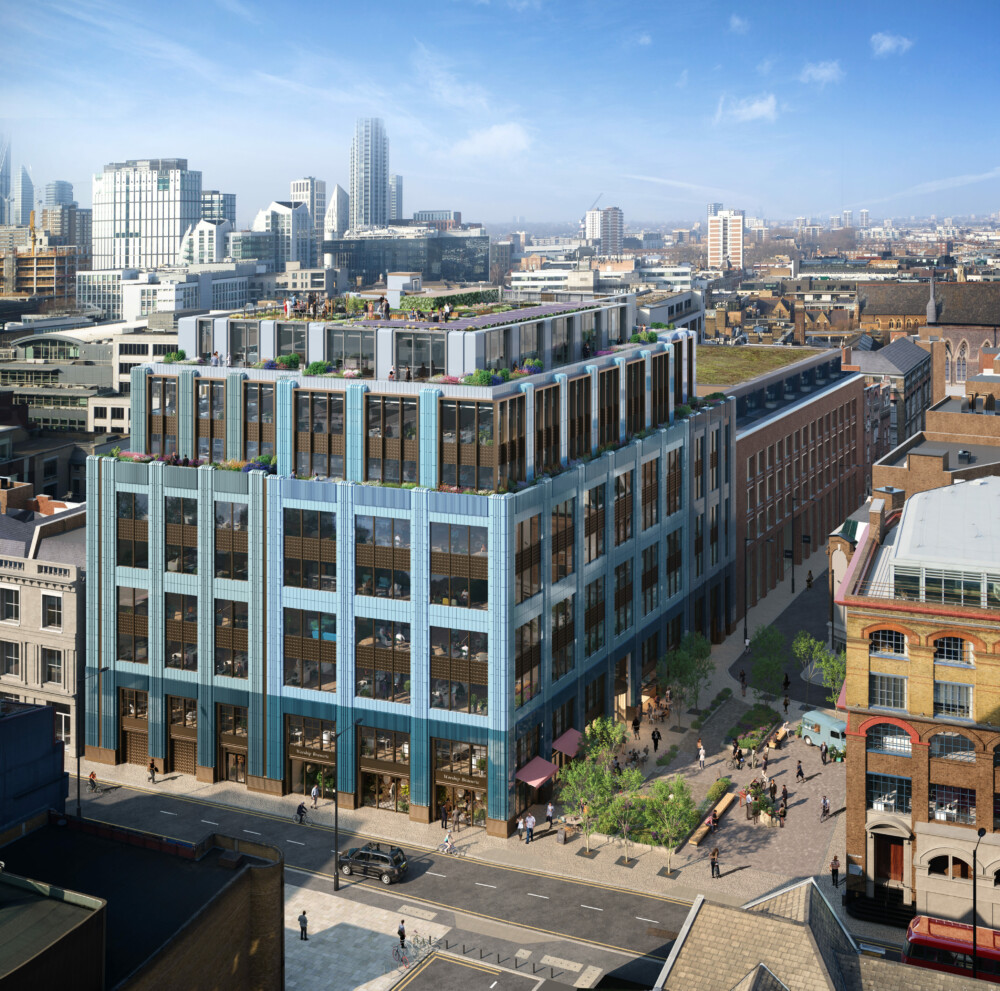 Investing in an office that's future-proofed and responsibly managed is a decision businesses need to consider a priority. The right workspace that supports efficient energy usage, provides clear emissions information, and is constructed in a sustainable way will lay the foundations for the sustainable practices of your business.
Starting the sustainability journey
Achieving net zero carbon is a journey. Understanding the vocab, setting goals within local market regulations, and reaching net zero carbon is complicated. It can be challenging to understand what your workspace needs to harmonise with your net zero journey, especially with today's hybrid working trends.
Below, we've outlined the basics of what you need to know about net zero carbon in an office environment. This will help you understand what sustainability goals your business should set against the backdrop of industry trends.
Net zero carbon – the basics
When approaching net zero carbon for your business, the first hurdle is understanding the terminology.
The sustainability glossary
Greenhouse gases (GHG). Carbon dioxide (CO2) or other greenhouse gases (measured in carbon dioxide equivalents [CO2e]).


Carbon neutral. Situations where greenhouse gases released into the atmosphere are balanced by the equivalent removal of emissions through offsetting.


Offsetting. The literal meaning of "offset" is to counteract (something) by having an equal and opposite effect. Carbon offsetting compensates for CO2 emissions by investing in an emission reduction elsewhere. For the purposes of net zero, the idea is not to balance but to reduce entirely.


Net zero carbon. Unlike carbon neutral, net zero carbon means making changes to reduce carbon emissions to the lowest amount – using offsetting as a last resort. For a business, to 'go net zero' is to reduce emissions to an absolute minimum before ensuring any residual emissions are offset accurately.


Embodied carbon. Emissions during the construction of a building as well as the carbon footprint of materials used.


Operational carbon. The amount of GHGs emitted when the building is in use, including any energy consuming activities.


Scopes (1, 2, and 3). These are the classifications for various types of business GHG emissions.


Scope 1 emissions occur directly from sources controlled by an organisation (e.g., emissions associated with fuel combustion in boilers, furnaces, and vehicles).


Scope 2 emissions occur indirectly (e.g., purchase of electricity, steam, heat, or cooling).


Scope 3 emissions encompass everything not covered by 1 and 2. These emissions occur by activities from assets the business does not own or control but still indirectly impact its value chain.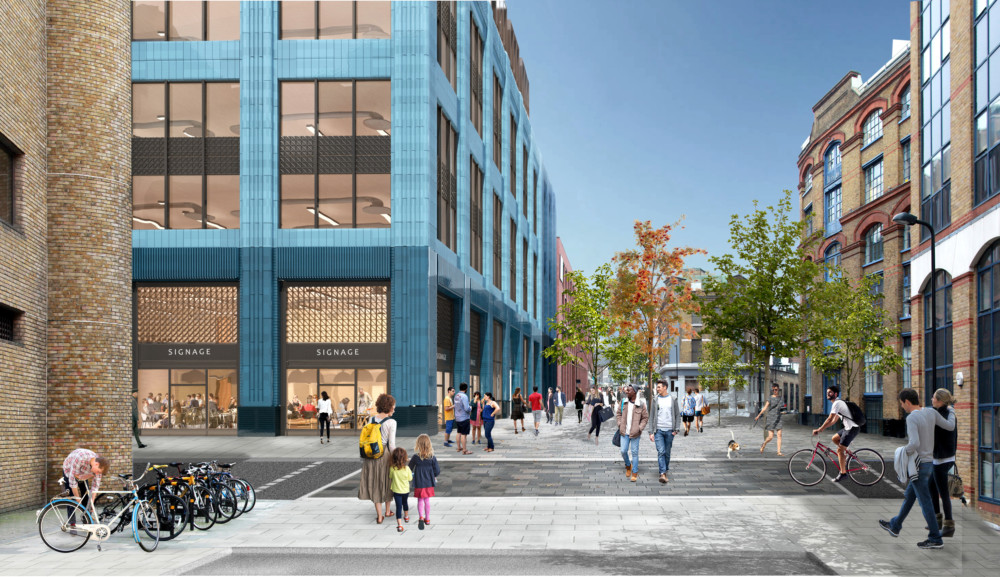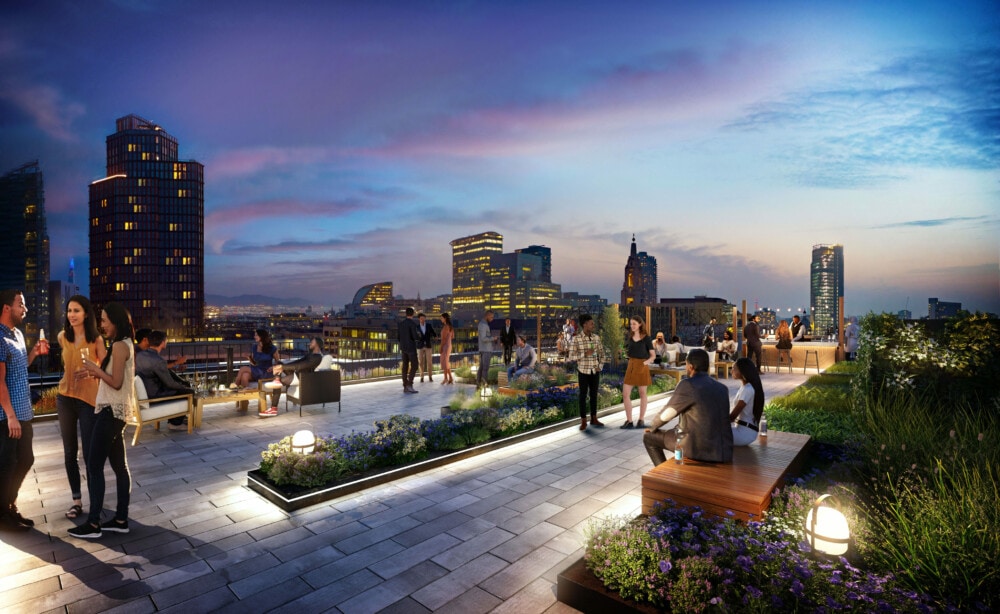 What does this mean for your workspace?
Globally, different regions approach net zero for buildings in different ways. But broadly speaking, you can start by investing in a workspace that's not only constructed in a way that produces as little emissions as possible but is also designed to support low-emission activity in operation.
Decarbonisation: the top of the sustainability agenda
A net carbon zero approach prioritises emissions reduction over anything else. For your business, this means reducing your Scope 1, 2 and 3 emissions, which include your operational emissions and energy consumption.
In operating your workspace, this can start with simple steps such as promoting low emissions habits. Examples include turning off lights in unused rooms or encouraging employees to switch laptops off after work to conserve energy.
For the office building itself, decarbonisation is about seeking low-carbon solutions that cut emissions whilst strengthening longevity. Workspaces that are designed with sensory-activated LED lights use renewable energy suppliers or supply energy-efficient heating and cooling systems, for example, will help you lay the foundations of your decarbonisation strategy.
It's also about considering the construction process of the building in question – is it as low-carbon as it can be? A rise in retrofitting, the growth of smart supply chains, and the usage of new low carbon materials will all help to secure a greener future for office space.
Managing risks and capturing new opportunities
Green decisions are a C-level concern as they impact the whole business. They pave the way for new, long-lasting, and future-proofed ways of designing and using the workspace.
Working with the right provider can make decarbonising your day-to-day operations more straightforward. There are plenty of smart solutions around that can be integrated into your office building to:
Optimise natural light, heating, and cooling
Enable desk booking to optimise space usage and cut emissions
Provide live-data reporting so users can view their carbon footprint in real-time
Alternatively, there are buildings you can move into that are already net-zero in design, construction, and operation. Working with a sustainable workspace provider that is already achieving net zero standards will simplify the journey to achieving your sustainability goals.
It's not only just a sustainable low-emissions future that this supports. In fact, sustainability is likely to become a big part of a building's value. Sustainably designed buildings may command a premium, but they are a valuable investment for the long term. This belief fuels the development of our green projects – by sacrificing short-term profits, we're investing in the value sustainable practices can help bring to the future.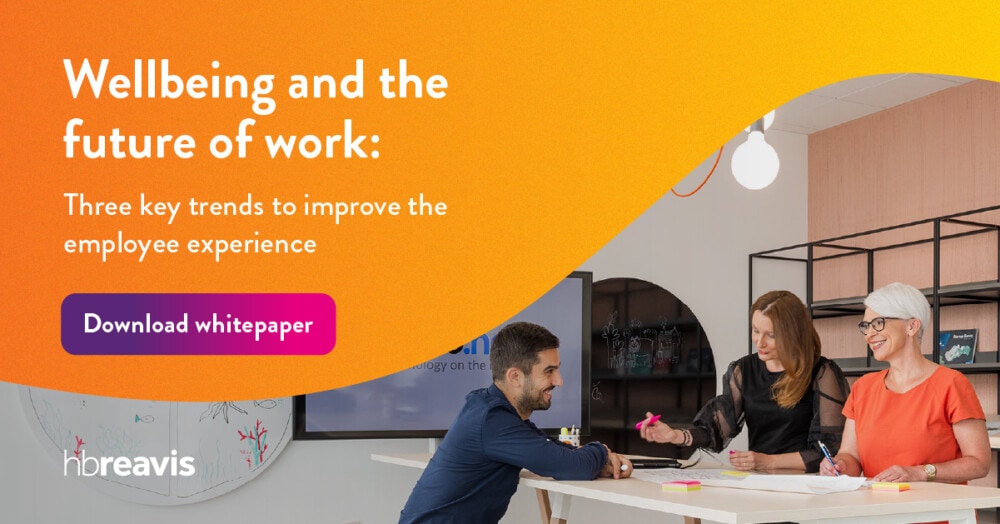 Do you need to collaborate to achieve these goals?
Ultimately, there are many considerations at play when making green decisions for your business. How will you calculate emissions accurately? Does your workspace help or hinder your progress to net zero? Are your suppliers green? How are you going to involve your employees in your collective journey to net zero?
To make answering these questions simpler, many businesses seek extra help to calculate their GHG and organise their strategies. Working together with the right provider can help you invest in a workspace that supports your net zero journey.
Want to see how we can help you bring sustainable practices to your workspace? Visit Origameo.com or Symbiosy.com.
---
Don't miss out on any of our resources. Sign up for our newsletter and we'll keep in touch:
"*" indicates required fields