We have joined the "Sustainable Concrete Leaders" network
The cement industry is responsible for around eight percent of greenhouse gas emissions worldwide. There is one main reason for this: in order to simplify the manufacturing process and avoid quality fluctuations, cement clinker is repeatedly added to the actual components, sand and limestone. Cement clinker is incredibly harmful to the climate, but the market is working on a greener future: the approaches range from more sustainable materials to AI-optimised manufacturing processes.
Sensor technology and AI in concrete truck mixers
AI optimisation, for example, relies on sensor technology that is placed directly in the cement and concrete plants as well as in the concrete truck mixers. In this way, real-time data is collected that can immediately lead to adjustments during production. AI thus massively supports the daily work processes of laboratory technicians and mixing foremen: the quality fluctuations mentioned at the beginning can be reduced by up to 40 percent as less cement clinker is needed.
"At HB Reavis, we have been developing our properties to the highest standards for years, both in terms of environmental and social aspects. We are now all the more pleased to be part of the 'Sustainable Concrete Leaders' network and to actively ensure that the use of resource-saving and climate-efficient concrete becomes even more of a focus for the industry."

Oliver Fuchs, Country Development Director, HB Reavis Germany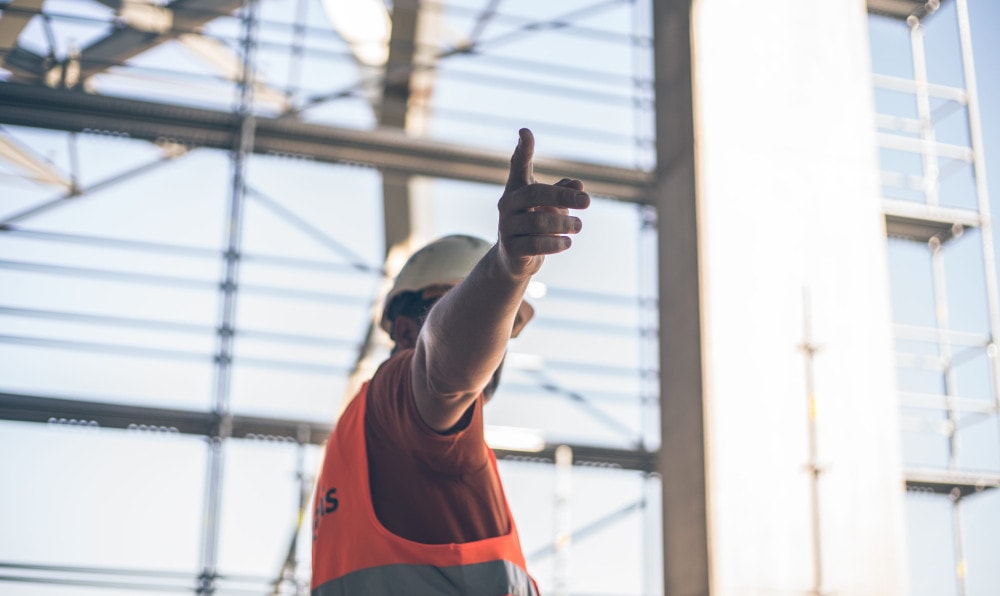 Self-commitment
There is a growing awareness of the importance of such approaches in the construction industry as well as among investors and tenants. At HB Reavis in Germany, for example, we recently signed a cooperation agreement with one of the pioneering companies for sustainable concrete and cement, a company called Alcemy that relies on the aforementioned AI technology. HB Reavis Germany has thus committed itself to examining the suitability of AI-optimised processes in future construction projects and to inspiring subcontractors accordingly.
Innovative and sustainability-oriented project developers work together in the newly founded network "Sustainable Concrete Leaders". Besides us, the first members are Bonava, Covivio, Edge and MOMENI.
---