We made it! HB Reavis is the most valuable office developer brand in CEE
It was almost midnight on Tuesday the 21st of June in Berlin when we received this wonderful news. The strongest corporate brands in the European real estate industry were just announced at the Real Estate Brand Award 2022 Gala, with us at the top of the list for Central and Eastern Europe, and number two in Europe overall. What made the moment even more exciting was the fact that our team made it to the stage last year too, and we can now enjoy the rewarding feeling of being recognized as one of the most valuable European real estate brands for the second year in a row.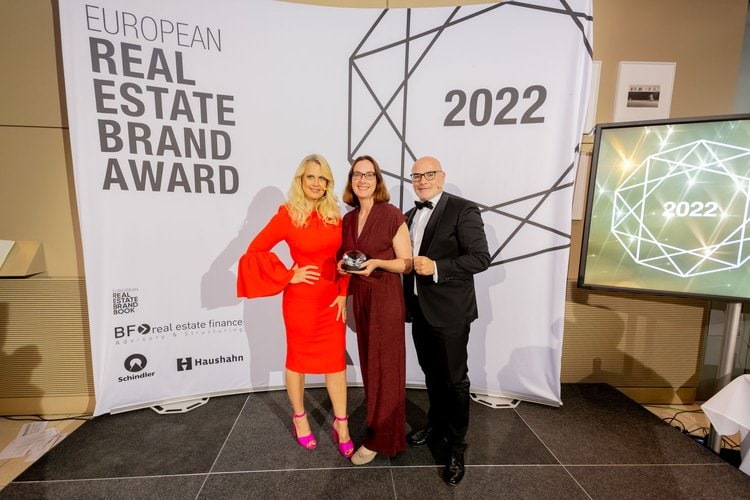 Based on an extensive brand value study
The European Real Estate Brand Institute (further "Institute"), which organizes the Real Estate Brand Award conducts an extensive study amongst industry professionals to discover the brand perception and overall value of shortlisted brands. The institute has run the study for the 13 years in a row and evaluated over 1,500 corporate brands. What are the key indicators they focus on? Uniqueness, power of innovation, trustworthiness, flexibility, international experience and quality of leasing.


The most valuable office developer brands in CEE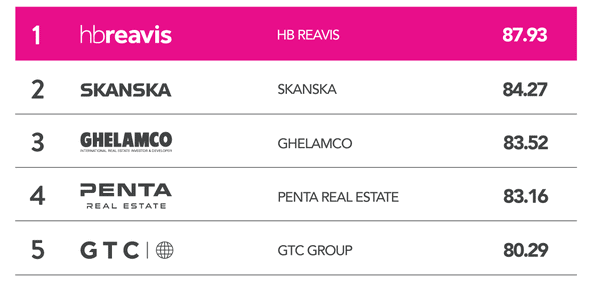 Responsibility is the way to go
As opposed to jury presented awards, the European Real Estate Brand Institute team utilises ascientifically accredited approach, the "REB Brand Potential Model", which is based on extensive feedback collected and shared amongst industry professionals. The Real Estate Brand Awards chart the true positions of companies in the competitive real estate market by collecting feedback from industry experts and final users.
Definite empirical data is used to track brand orientation and unique selling points. What sets our business apart is our efforts to build one of the healthiest and greenest schemes in Europe.
Even though it often costs much more, both literally and metaphorically, we´re proud to say that we´re creating one of the true net zero carbon schemes in Europe, Worship Square in London , while implementing responsible features to all our projects across Europe. This approach is not only welcome by professionals in the field, but helps us secure green loans, dream bigger, and deliver even more.
It's an immense honor to receive such recognition for the second time. On top of delivering the best possible office experience, we aim at being a resourceful partner, helping with education and the overall development of the sector. You may want to check out our content section for inspiration on how to incorporate a more responsible approach within your everyday business and join us in our long-term efforts.
---
Newsletter Form
"*" indicates required fields