Say hello to our second German project, carbon neutral PLTFRM.Berlin
Read press release
We're pleased to announce the name of our second German project. PLTFRM.Berlin, with a commitment to be carbon neutral in operation. It should be completed in early 2025 with around 27,000 sq m of GLA.  
For our second project, we have chosen a site in the East of the city. PLTFRM.Berlin will enhance the wellbeing not only of the people who use it, but also the communities and environment around it.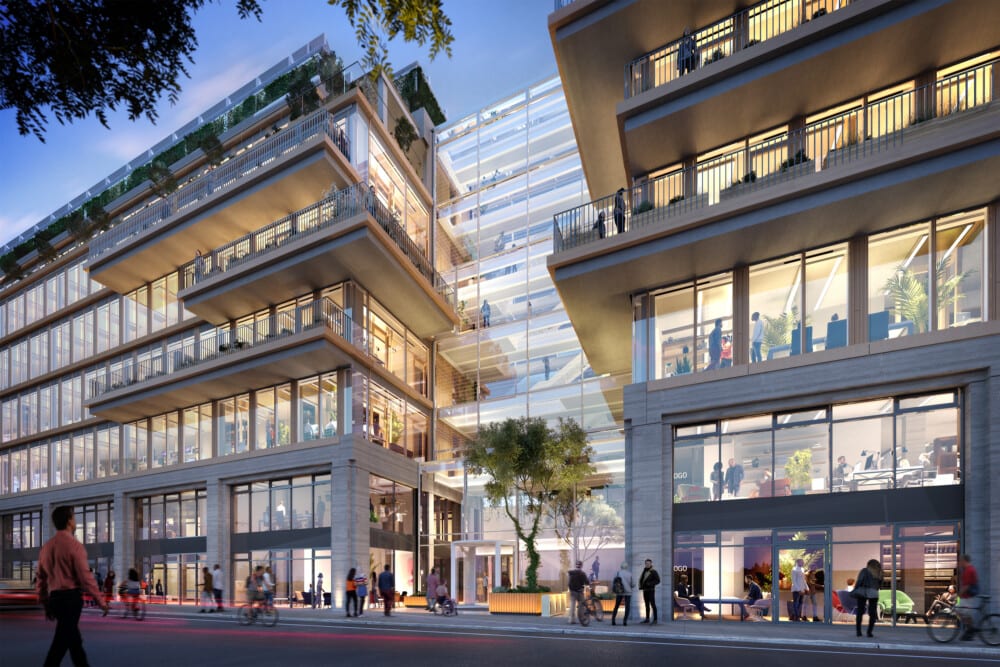 An inspirational place to work
PLTFRM.Berlin will be an inspirational place to work, with a commitment to be carbon neutral in operation. Its renewable energy features include solar roof and façade panels and ground source, waste water duct, and air-water heat pumps.
As well as integrating lots of greenery and biophilic design, PLTFRM.Berlin's layout will make life easy for cyclists in the bike-friendly city – with direct access from its large bike park to showers and lockers, and then onto the lobby. Beyond that, there will also be a variety of responsibly-curated retail and food options.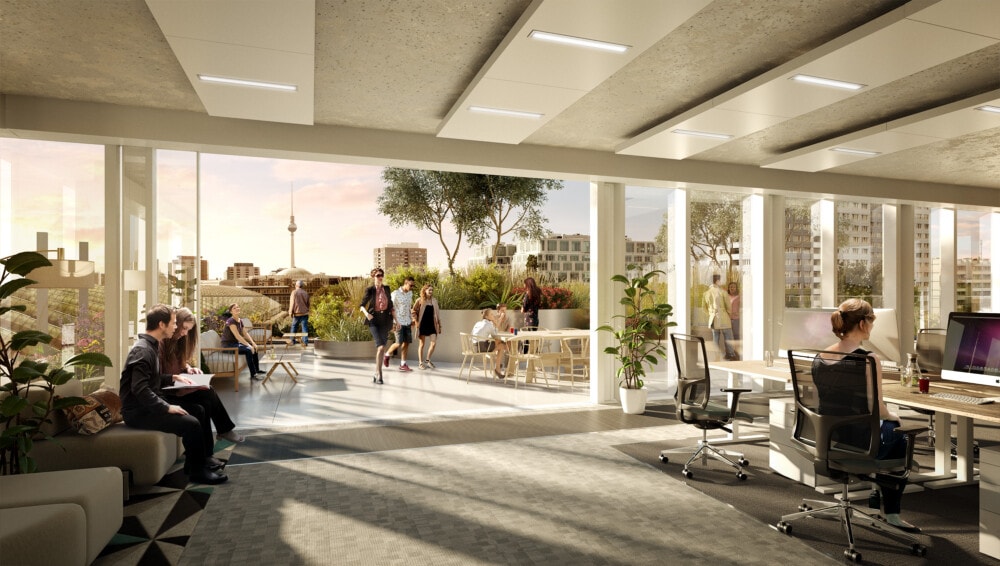 People-centric design at its best
It's flexible floorplates with open-plan entrances are designed to enhance active collaboration between the users through informal meet-ups. PLTFRM.Berlin will also offer a wide range of innovations. In particular, there will be workspace consulting from Origameo, More services, and Symbiosy's workspace data platform.
Throughout, the design will enhance social interactions, support innovation and inspire through art.
In line with our ambitious ESG ,commitment, we're targeting exceptional sustainability and wellbeing standards for PLTFRM.Berlin: Net Zero Carbon in operation (based on LEED zero and DGNB climate positive certifications), LEED Platinum, LEED ZERO, DGNB Platinum, DGNB Climate Positive, WELL Platinum, and WIRED Score Platinum.