Well Living Lab – a replica of a real indoor working environment, explained
Well Living Lab simulates indoor environments and situations to scientifically measure the relationship between environment and peoples' wellbeing. Our team visited the Well Living Lab summit to source the latest knowledge and research findings.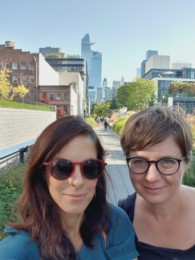 Our first collaboration with Well Living Lab started two years ago. We became a founding member, in order to be in line with the newest scientific findings related to the wellbeing of people in indoor environments, including workplaces.Why? In HB Reavis we believe that every person has the right to healthy workspaces that enhance wellbeing and productivity.
As a founding member of the Lab, we have access to the Lab's findings and can consult with their first-rate experts about our ideas and solutions in order to design truly effective workspaces that respond to real people's needs.
In September, Danica and Iva from our Experience Design team visited the annual, members-only, Alliance Summit held by Well Living Lab for the 4th time. The summit offers an excellent opportunity to baskin the Lab's recent studies and to gain compelling sneak peeks into ongoing research, as well as to learn about other members' pursuits in line with wellbeing.
Well Living Lab – a place for human-study research
Well Living Lab is a collaboration between Delos and the Mayo Clinic to measure how being indoors can improve health and wellbeing. The Lab combines building and health science to carry out innovative human-study research in its 510 sq m laboratory in Rochester, Minnesota, which is around 74 sq m more than an NBA basketball court.
Lab's approach
The Lab includes both medical and building research, which gives fertile ground to a host of new questions in the field. It is looking into three main areas: offices, residential spaces, and independent living communities.
For each category, there is a dedicated space, designed to mimic real-life conditions: homes are replicas of flats, offices are copies of workspaces. The differences between original and simulated spaces lay in conditions, which are planned and gradually changed in the lab in order to test various hypotheses. For example, temperature, and humidity levels can be increased or decreased, or light conditions might vary throughout the day.
What's more, walls, surfaces, and furniture are equipped with sensors that measure changes within the environment and plot them in correlation with results delivered by medical checks and wearable sensors of test participants.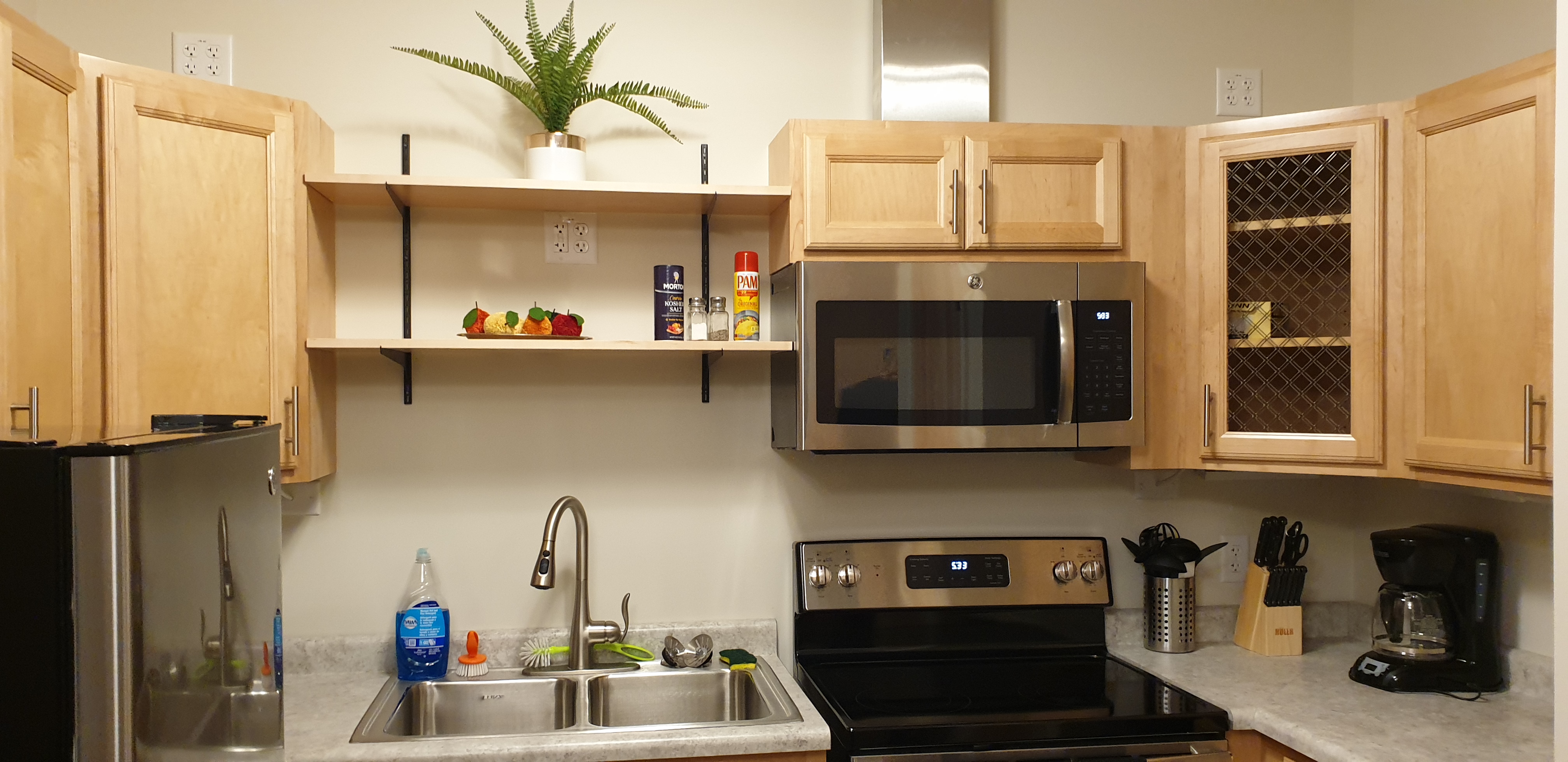 The overarching goal is to enhance human health and wellbeing. The research is divided into 5 areas: Health, Performance, Stress and resiliency, Sleep, and Comfort.
In the lab, the researchers take objective measurements alongside subjective data from study participants about their experience in different situations simulating real-life conditions. The main objective is to create a library of knowledge, which would enable companies and individuals to identify factors and combinations that positively or negatively impact human health, for instance, lighting, acoustics, air quality, and thermal conditions, and solutions can be planned accordingly.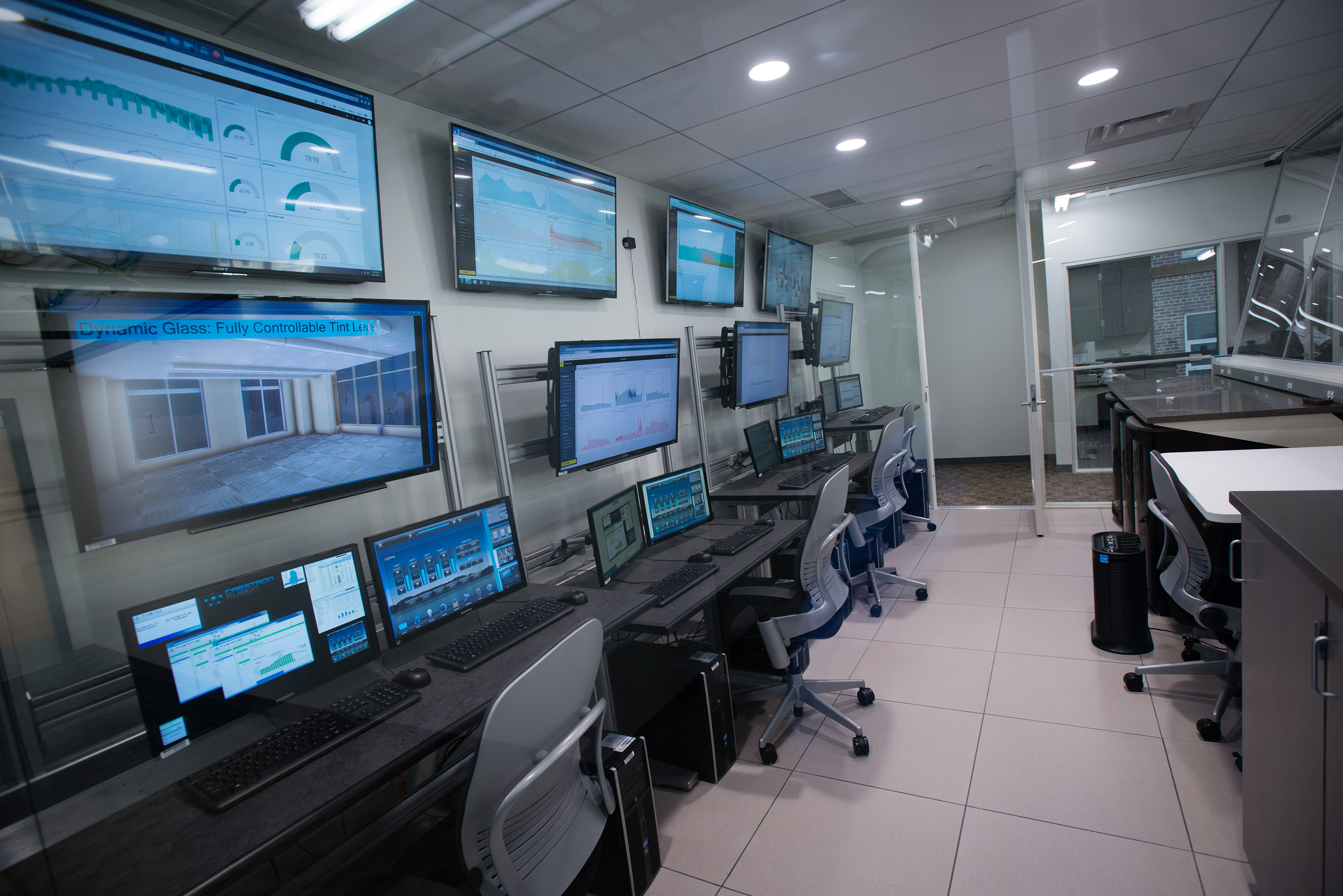 What's up?
Currently, Well Living Lab researchers are studying the impact of dynamic LED lighting on the wellbeing and experiences of people working in offices.
The previous study was focused on the use of biophilic elements as water features, nature sounds, natural materials and plants in an open-plan office. It lasted for eight weeks, with two for acclimatisation, with no conditions changed. It explored how those elements could reduce stress, and influence mood and productivity. Now, the study itself has finished. Gathered data will be analysed and should be published in scientific journals in early 2020.
If you are curious about the lab's output, you can read the newest study regarding the detection of acute mental stress in the workplace here.