How to boost business performance by investing in employee wellbeing
Making tough decisions is often the hardest part about running a business. Especially when it comes to choices with a big opportunity cost. These are decisions where choosing option A costs you the benefits that could have been had by choosing option B.
For example, sending your staff on a weeklong training course will enhance their skills, which will benefit your business down the line. But the immediate opportunity cost is a week's work. Likewise, reducing spend on employee perks saves money, but the opportunity cost is people's job satisfaction and productivity.
As global economies return to normal, businesses are facing decisions laden with opportunity costs. On the one hand, greater pressure to improve performance demands increased revenues and lower overheads. On the other, health and wellbeing are greater priorities than ever before.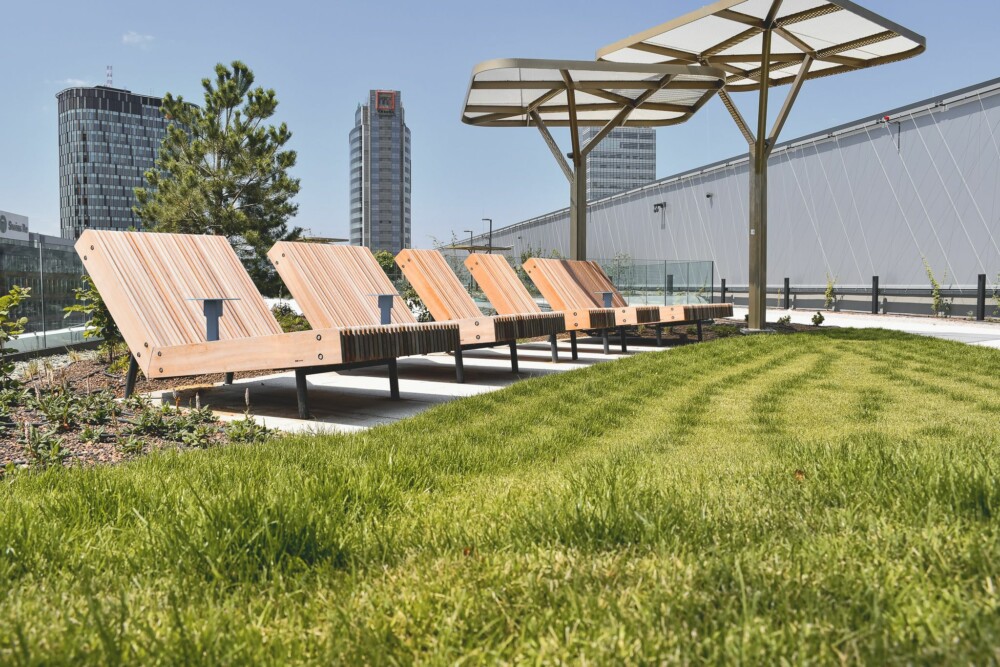 Why employee wellbeing matters
Traditionally, these goals have been viewed as competitive. Wellbeing solutions have sometimes been seen as investment that could be spent elsewhere to increase profitability more directly. And, until recently, ensuring a safe and healthy workspace was rarely a priority when reducing costs.
In recent years, though, business leaders have recognised employee wellbeing as a crucial factor underpinning performance. In fact, this last year has confirmed that when people feel good, they do better work. Healthier people take fewer sick days and are more engaged when in the office. And when employees are more engaged, there's a 41% reduction in absenteeism and a 17% increase in productivity.
This is something that savvy employers have caught onto and are implementing into their workspaces. Many are paying attention to practices like active design, and giving consideration to the types of nutrition and hydration employees have access to.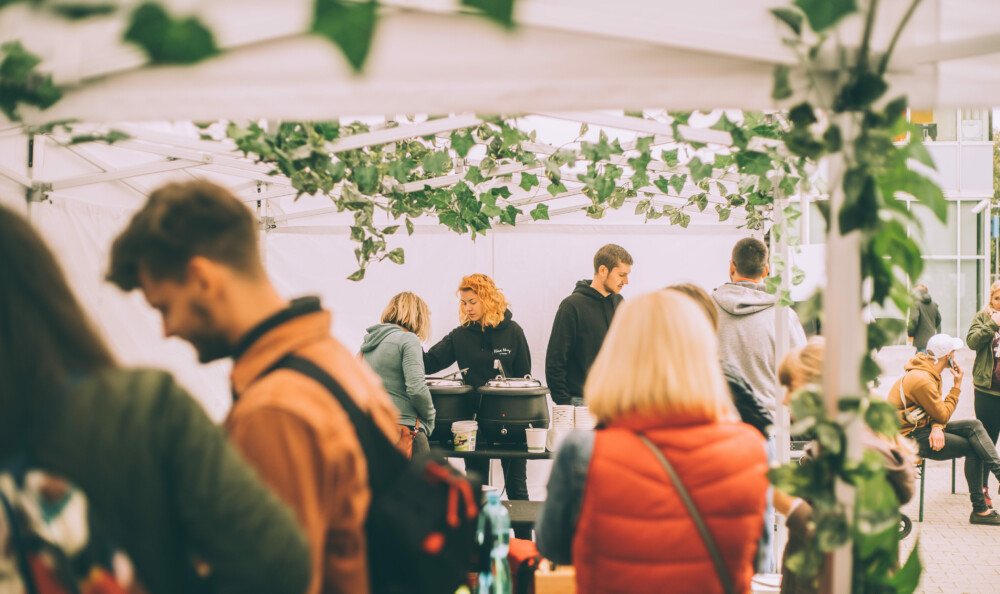 Wellbeing is at the centre of our philosophy. We define it by four pillars: wellness, efficiency, inspiration, and responsibility. These detail the way we look at wellbeing in our workspaces, and how we can help you answer your team's wellbeing needs. To find out more about our approach to wellbeing, check out our collaboration with the BBC StoryWorks and the Global Wellness Institute.
Wellbeing also plays a role in your recruitment and retention efforts. Businesses that support wellbeing initiatives are more likely to be recommended by employees (89% of employees say they would advocate for such companies). In many cases, investment in wellbeing represents a commitment to your employees that makes them feel more included. This can help foster a sense of community in your workspace and align people with your business' core mission and values.
Where to invest in wellbeing solutions
When it comes to investing in employee wellbeing, you may feel that it is hard to measure your return on investment. In many cases, a sense of community or employee engagement cannot be directly measured. Nor is the relationship between employee health and wellbeing, and their performance and satisfaction always immediately obvious. So how can you ensure that your investment in wellbeing is truly benefitting the business?
Different companies all have different ways of measuring productivity. But smart office solutions, such as Symbiosy, can provide an objective measure of how your workspace responds to your wellbeing initiatives. By tracking the right data points and evaluating them over time, you can identify workspace trends that are resulting from these investments. For example, perhaps collaboration is increasing, less time is spent in meetings, or people are better able to finish on time by being more productive throughout the day.
Going a step further, in-depth understanding of the working environment can help you find the right health and wellbeing strategies. For instance, by directly measuring hard data, such as the air and light quality of the office, you can see if it is optimal for the health of your employees. By controlling these types of environmental factors, you can directly support your people in doing their best work.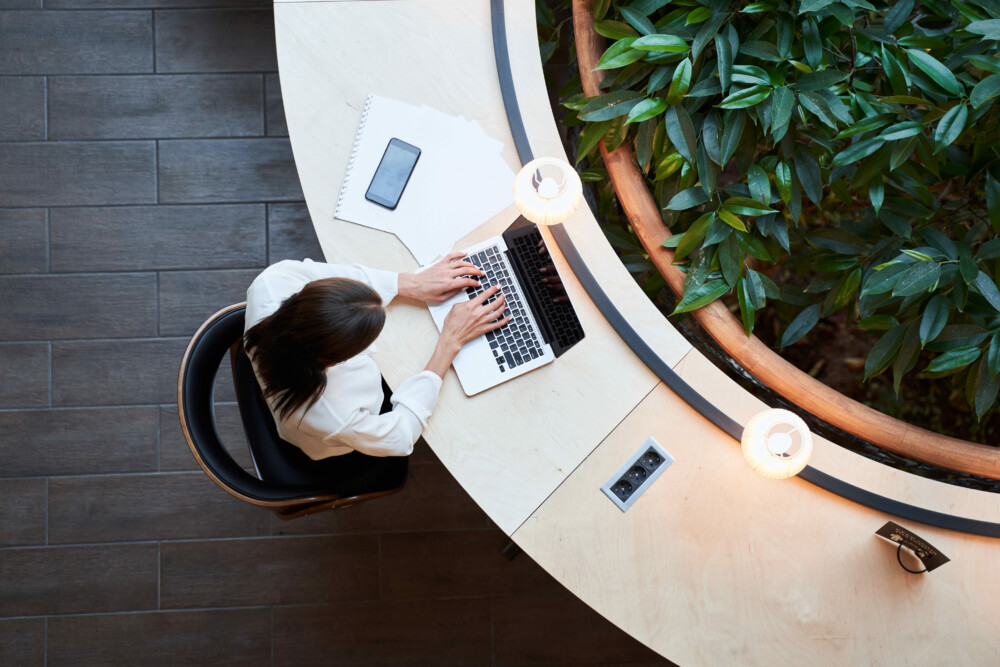 Locating yourself within the wellbeing journey
For larger scale changes, however, more comprehensive understanding is needed. Especially into how people interact with their working environment. And while data is certainly important, adding in human insights can help develop the most complete picture of your organisation's wellbeing needs. This is where solutions like Origameo lead the way.
With these kinds of in-depth insights, you can understand how far you are into your wellbeing journey. So whether you are at the earliest or latest stages, planning or optimising, you can make the most informed decisions.
If your business is only recently starting to look at wellbeing, larger changes such as redesigning the office layout and adding recreational spaces may be a good place to start. These environments let people decompress for a few moments away from work so they are energised the rest of the day.
If you have more developed wellbeing initiatives, you may want to focus on how you can more closely tailor the workspace to individual needs. This could be minor changes to the office layout or the addition of new technologies, features and equipment.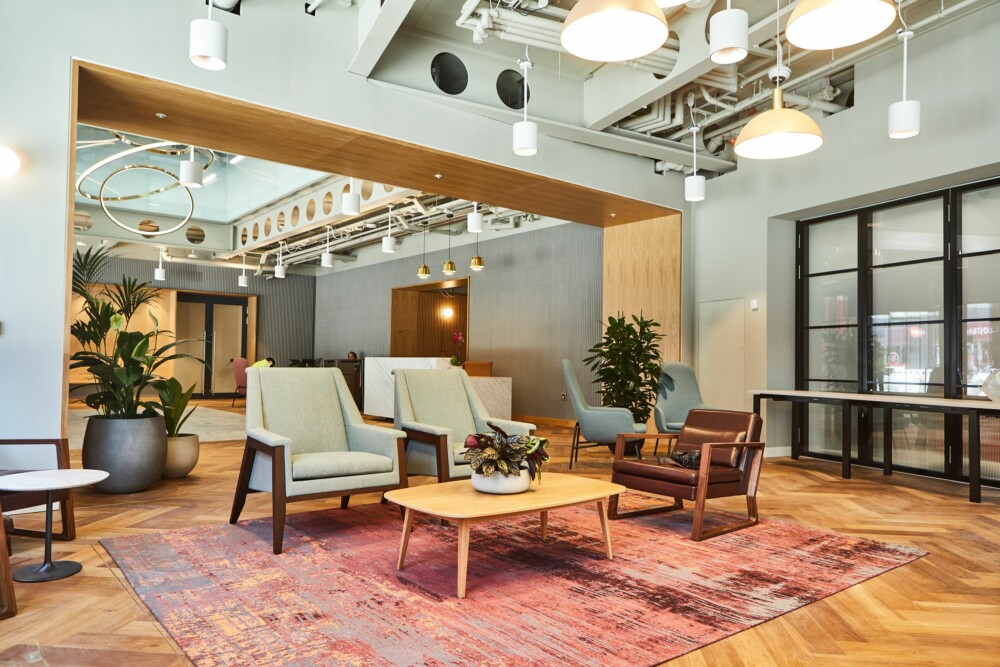 The importance of wellbeing certifications
With the right solutions in place, you may also want to pursue wellbeing certifications, such as WELL. These are evaluations performed by accredited bodies to ensure that your workspace meets or exceeds standards of health and wellbeing. In London, 54% now place more importance on their wellbeing at work since the pandemic. Certifications like these can offer people additional peace of mind.
Equally, you may want to locate your office in a building that already has these certifications. At HB Reavis, we wholly believe in the importance of objective measures to verify how we invest in our buildings. As of 2022, six of our buildings have WELL Gold precertifications, and one with a WELL Platinum precertification. On top of this, three of our buildings have been WELL Gold certified, one is WELL Platinum certified, and another is also certified at the Platinum level for interiors!
Business performance is built on wellbeing
Worldwide, businesses and employees are benefitting from the debunking of the major wellbeing myth; there is no opportunity cost in investing in wellbeing. With the knowledge that wellbeing initiatives directly improve business outcomes, we are seeing a revolution in how employees are treated and supported by their working environment. By investing in wellbeing today, businesses will benefit from improved business performance in the long run. For those who are still adjusting to the future of work, there is a large opportunity to prepare your business for continued success (making your employees healthier and happier while doing it).
Discover how Symbiosy and Origameo can guide you in getting the best ROI out of your wellbeing investments.
To find out more about how we value employee wellbeing and its benefits, check out our video created by BBC StoryWorks.
---
Don´t miss out on any of our resources. Sign up for our newsletter and we'll keep in touch:
"*" indicates required fields