How our projects are boosting community around Europe
We're all part of communities: our families, local areas, hobbies, and interests. Our lives are made up of things that tie us to others. And these communities are essential. They give us a sense of connection, belonging, and comfort.
The office creates a sense of community (and loyalty) too. Not just to our colleagues, but to the company we work for. Yet after the pandemic, 37% of employees felt remote working had removed that sense of community for them. Changing working patterns hurt the connections that can only come from being physically together in person.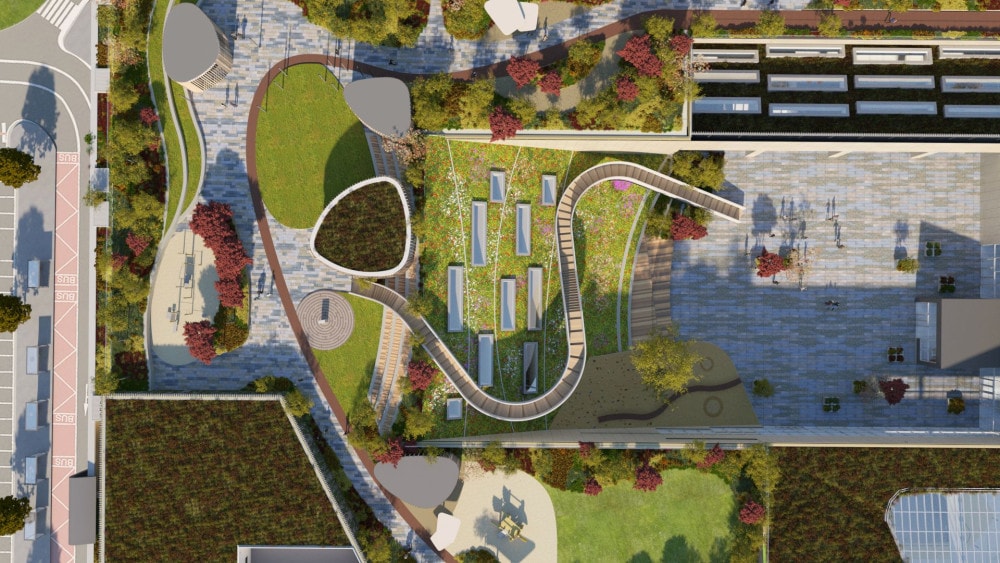 To make matters worse, 23% of employers haven't taken any steps at all to address this since the pandemic began. And hybrid working alone isn't enough to solve the problem. But that's changing as more companies lean into creating a destination office that prioritises a sense of community.
This approach, founded in smart office design, is the answer to the community that's missing from post-pandemic work. It can bring people together and create a deeper sense of connection at a time when hybrid working is becoming the default choice for many.
Below we explore the various ways of encouraging community and examples of how we have done so in our projects around Europe.
Common spaces
Social interactions are the thing office users miss the most from working in person. Ensure you incorporate areas designated for relaxation, chatting, and eating. These might seem obvious, but they are integral to an in-office sense of community. They create a place where you can not only be productive but share ideas and form connections.
Designating these communal areas allows people to relax and interact casually with each other. Having communal areas not purely intended for work will provide a multi-faceted experience. This contributes to a sense of community, establishing a social atmosphere.
Our shared spaces
Communal areas are an integral part of our design approach. We work hard to provide spaces where people can unwind and enjoy their time. We know that people relish the opportunity to connect with each other, which is why it's so important to us that we provide a variety of communal spaces throughout our projects:
Bloom boasts 15,400 sq. ft of terrace space to sit and enjoy the view. The reception area features sofas and easy chairs, welcoming visitors in a relaxed and inviting way. 
Our Bratislava office has a slide inside its building. This addition brings a sense of fun to the office and encourages unwinding in an unusual and entertaining way.
In Poland, Varso Place's restaurants, cafés, and shops on the ground floor provide a place to interact outside the work environment.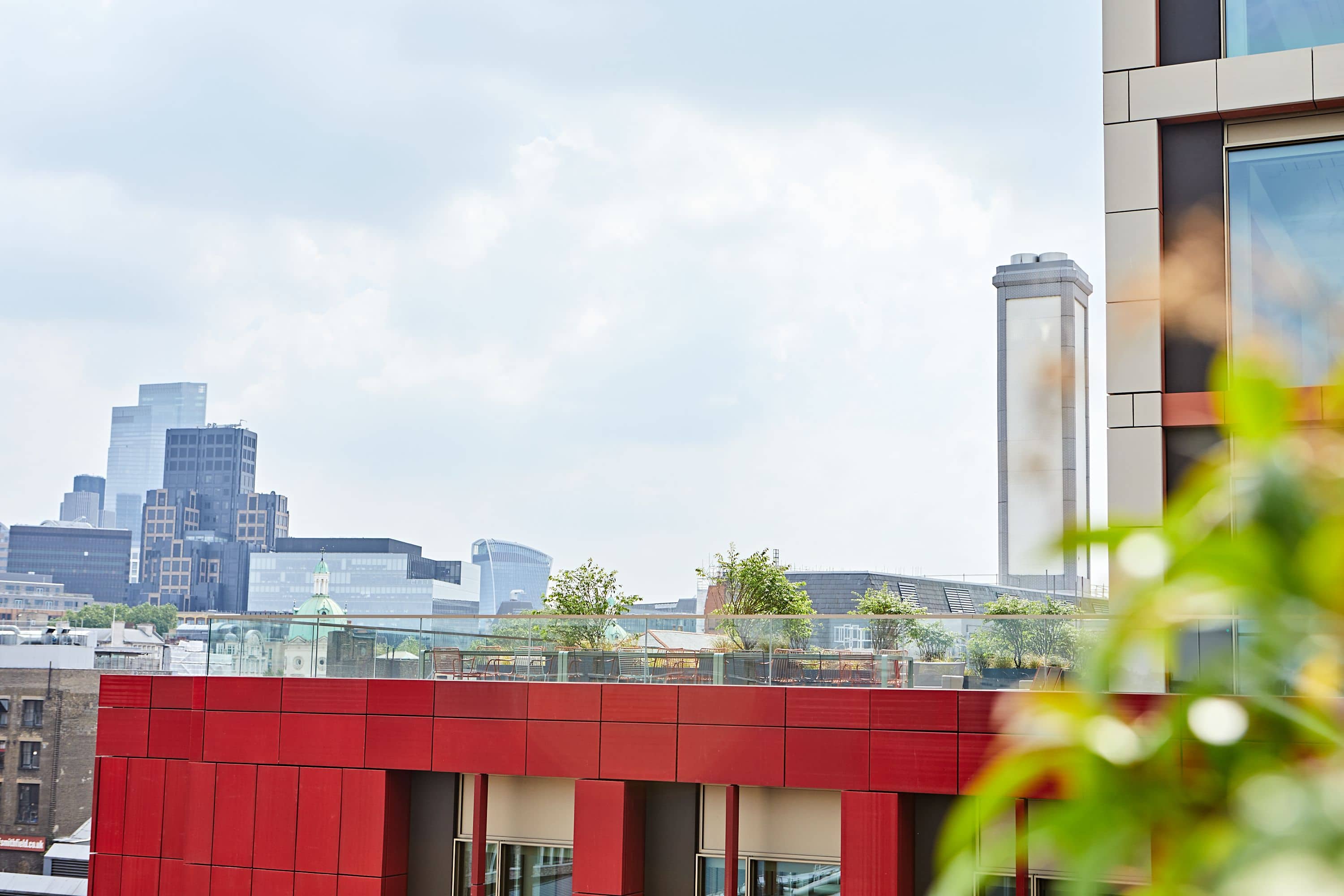 Bringing the outside inside
Biophilic design is shown to boost productivity and creativity. It can also increase wellbeing by 15%. Including natural aspects in office design creates a stronger connection to your surroundings.
Having these communal green spaces also means colleagues can bring this experience into their working day, creating relaxing natural areas that are more conducive to creative sessions and sharing ideas. People become connected not only to the natural environment but to each other.
Keeping green across the world
We recognise the value of biophilic design. In Germany, our New Building as part of DSTRCT.Berlin features three green inner courtyards. These courtyards placed inside the building offer the opportunity to recharge in natural surroundings. Forest in Poland opened just this year and boasts 200 new trees and an urban garden, whilst Nivy Tower in Slovakia has a boulevard featuring green trees and sculptures.
Each of these green spaces incorporates the natural environment with the work environment. They introduce the benefits of biophilic design to the workplace and allow users to interact in a positive setting.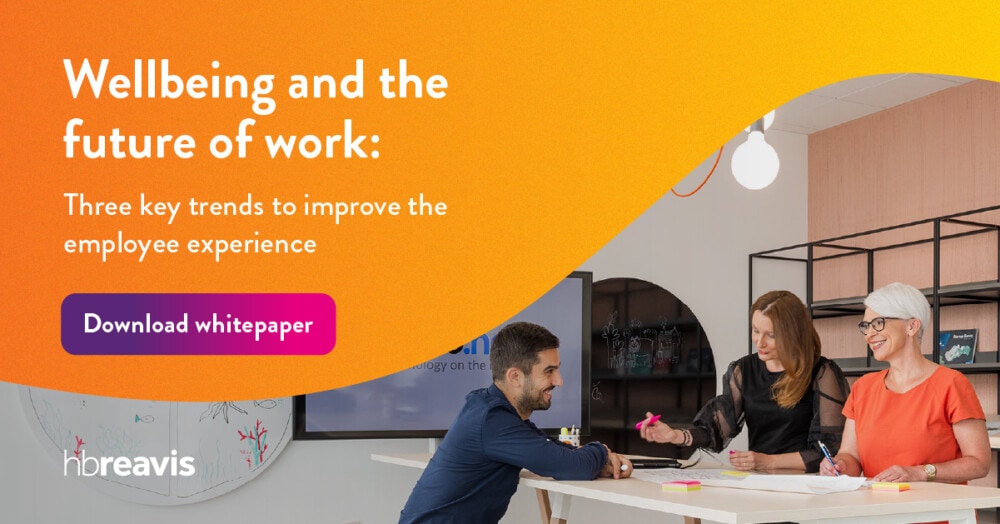 Connecting with the public
Incorporating spaces available to the public means a workplace can become part of the local community. These spaces that are open to the wider community, as well as office users, create a centre for communal activity, motivating those in the office environment. Through this approach, the office becomes more than just a place of work; it's somewhere for the public to interact and engage.
Investing in our communities
We aim to go beyond the ordinary office. We design not only for the people inside but for those outside too. DSTRCT.Berlin's boulevard area is open to the public. Not only are there benches and green spaces, but also an art collection.
This sparks conversation and captures the interest of visitors. Varso Tower in Poland has two public observation decks, inviting the public to experience the fantastic views. Forest also offers both a public patio and a public terrace.
Wellbeing in the office
Like green spaces, creating areas dedicated to wellness can introduce an essential sense of community. Nearly three-quarters of employees are putting at least as much, if not more, focus on their personal wellbeing than they did before the pandemic.
Things such as fitness rooms and wellness classes mean the office can be seen as a space to better yourself alongside others. It's then not only somewhere for users to work together but also grow together.
Wellness in action
We design with people in mind. That's why we incorporate spaces where you can work on your wellness together:
At Bloom, the app lets you book the gym, wellness classes, and foldable bikes.
Varso Place has both a fitness and a medical centre. There's even a hair and nail spa on site.
Nivy Tower offers bike-sharing, bike parking in the garage, and a special bike lift to accommodate and encourage shared physical wellbeing at work.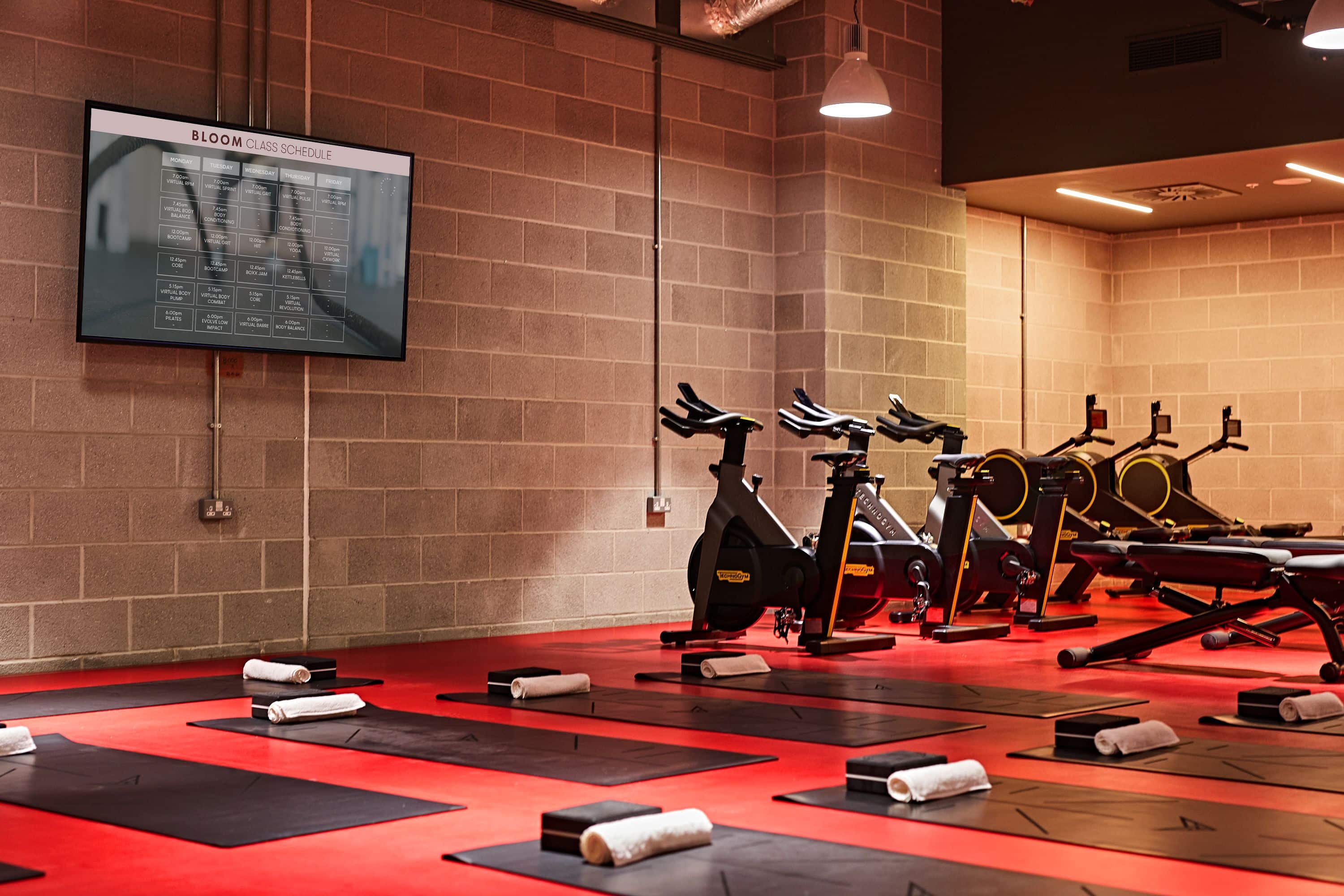 We continue to invest in people-first projects. Around the world, we create spaces people love to be in and love to spend time with others in.
If this sense of community is something you would like to create in your own space, or you are looking at an office move, our team of workspace experts are ready to support you throughout the process. Get in touch to find out more.
---
Don't miss out on any of our resources. Sign up for our newsletter and we'll keep in touch:
"*" indicates required fields