Creating the future office environment: Why you must start with data
In the natural world, we see symbiosis everywhere. Defined as 'a mutually beneficial relationship between two different organisms', you can find it in everything from clown fish and anemones to fruit bats and fig trees. These are relationships designed to help each other and make everyone else's lives easier.
A similar phenomenon can be seen in the working world. Employees, businesses, and buildings alike are all dependent on one another. Businesses without employees cannot operate, and employees cannot work effectively without the right environment to do it in. For business leaders, the importance of these connected relationships has been made clear in the last few months.
As flexible working became the norm, the lack of a proper, dedicated workspace affected workers and impacted several key business KPIs. Yet, with vaccination programs being launched in many countries across Europe and the US, a large-scale return to the physical workspace is on the horizon. As such, there is now a huge opportunity to plan for how you can enhance this symbiosis of working relationships ahead of the world slowly going back to normal.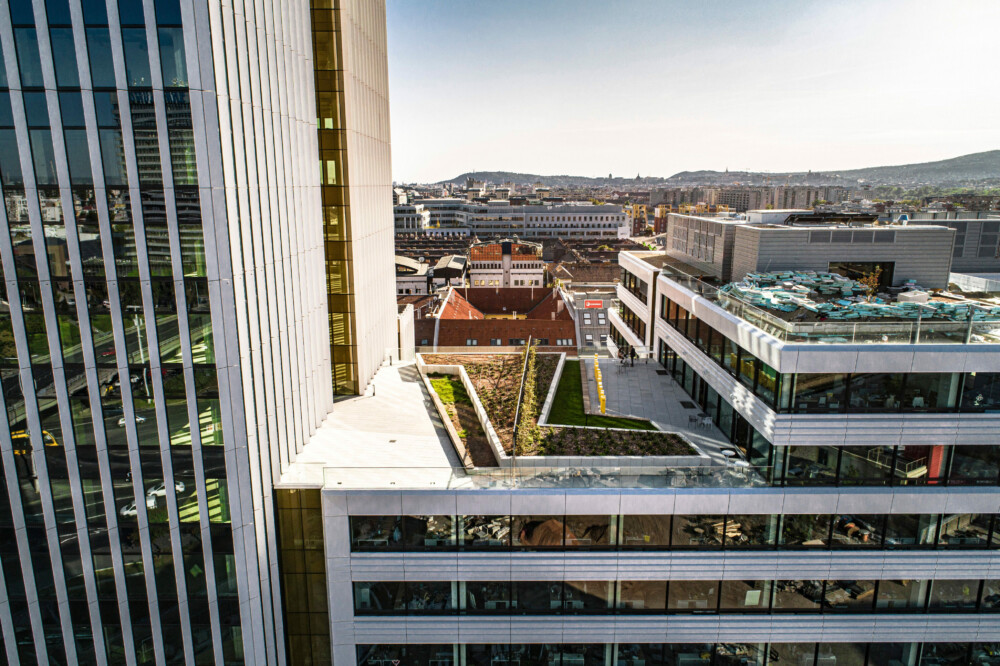 Success begins with data insights
To create an office environment of the future that goes above and beyond what employees are experiencing at home, you must strengthen these relationships. And with the right smart workplace technologies, you can optimise the environment employees are in so they not only feel happier but are more productive, too.
However, achieving this means better understanding how employees interact with the workspace by collecting granular data. It also means using this data to identify opportunities to improve performance, and to implement the right smart technologies for even greater efficiencies and productivity.
To understand how data analytics can help, let's take each of these opportunities in turn and identify the role of a solution like Origameo or Symbiosy in creating the future office environment.
Improve productivity through digital experiences
Employees do better work when they're in the right environment. They're more engaged and focused which drives productivity across the business. But creating this environment means understanding what factors affect employees, and which are the most critical to their performance. In other words, you need environmental data.
Factors like light, sound, humidity, temperature and air quality all have an effect on how employees perform. As such, a range of sensors across the workspace are needed to ensure that each of these is at the optimum level. What the optimum level is will vary from organisation to organisation, and even employee to employee. Fortunately, data analytics can be used to understand how these preferences change over time and to automatically adjust the environment to match.
With employees working in an environment tailored to their needs, the benefits for your business will be huge. It's proven that factors as slight as low air quality or too much CO2 can be devastating for productivity. But, by using data to understand the office environment in real time, you can make it more comfortable for employees and strengthen their symbiosis with the office.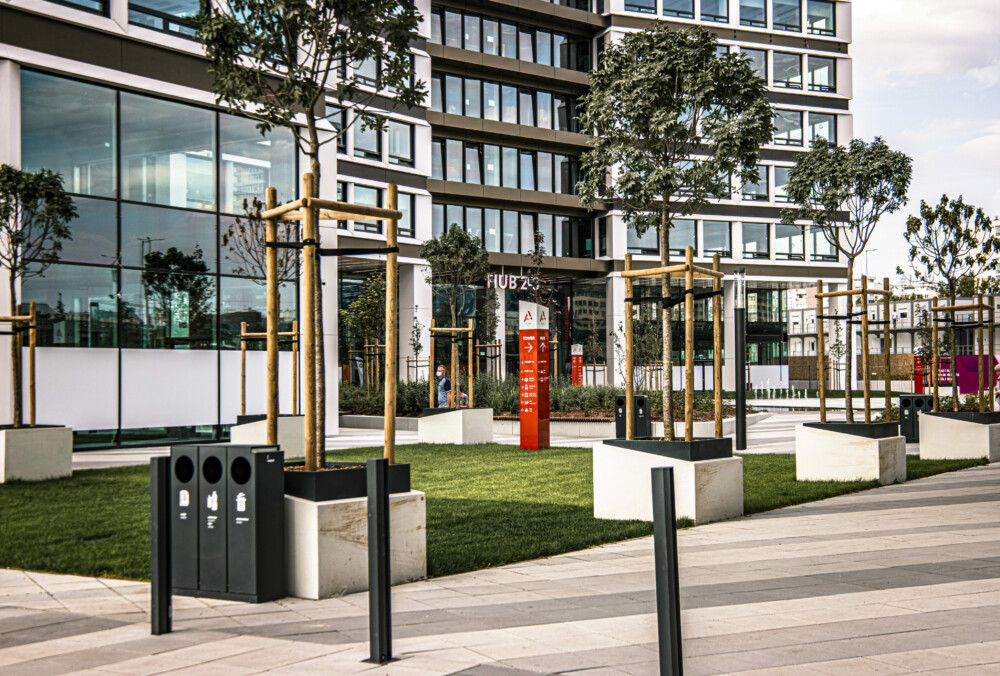 Save time and improve performance
While these functional details are critical to the employee experience, it is just as important to look at your office's layout and interfaces. After all, it shouldn't take employees 15 minutes to find which meeting rooms are occupied or where they can get a coffee.
To address this, you need to arm your employees with data. Solutions like Symbiosy let you give them a digital twin of the workspace that incorporates real-time insight. So if they want to find that unused meeting room, it's just a short query away. Better still, they can see which rooms and spaces are suited to their preferences so they can choose the right space to do their best work.
When implemented, solutions such as these are like having an extra person on the team who looks after everyone else's comfort. They get rid of the dozens of minor and unproductive tasks that are needlessly taking up your employees' time and fraying their nerves every day.
Understand your people and enhance collaboration
Increasing productivity isn't just about how employees work alone, but how effectively they work together. We've discussed how data is important in enabling employees to match the office to their individual requirements (and not the other way round). And the same is true when it comes to their needs for collaboration.
This is because promoting collaboration is a task that requires a good understanding of how the company and its management work. As such, you need to collect the right data on how employees typically use the workspace available to them and where collaboration is being restricted.
With this insight in hand, you can build more collaborative workspaces where people can easily share ideas. Importantly, by understanding the typical usage of your workspace and designing the office around it, you can ensure the group spaces needed for collaboration don't disturb the individual work of non-participants.
Support space planning with real time insights
It's clear that using data will drive major change in your organisation. And some of this may require large adjustments to existing infrastructure. With remote working still common, there are less employees in the office than usual. Yet this creates an opportunity to redesign your physical workplace environment at scale without fear of disturbing operations.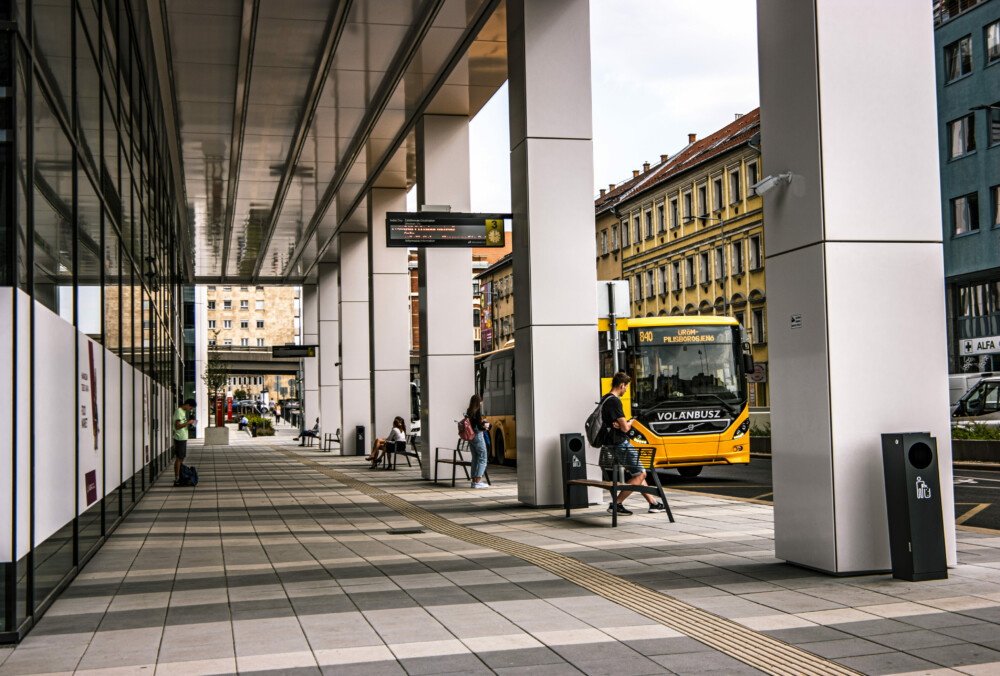 At the same time, there is an opportunity to review how your office design will function in the long term. For this, you should consider the latest advances in proptech and how they can work for you. New real estate models such as fully-serviced offices or short term leases may create the employee-led, agile workspace your business needs.
How employees will experience their workspace in a truly hybrid, post-COVID world is yet to be seen. But whatever happens, future business success will depend on looking at the office in a new, data-driven way. The relationship between employees and their workspace has always been at the core of every business and now smart offices must be designed around it if they are to thrive. Doing so will not only unlock greater value but lead to satisfied and productive employees.
Click here to see how Symbiosy can help you bring your employees closer to their future workspace.