Use music to improve your efficiency in different work-related tasks
Clip has collected 4 different soundscapes to support focus, creativity, relaxation and deep concentration. Try his music selection and tell us about your experience.
Our emotions can be twisted by music. If we feel sad, anxious or stressed music can help to bring some relief. Did you know it can be part of our office and home wellbeing and performance too? Carefully selected soundscapes can boost our efficiency, focus or creativity while working. Ready? Put on your favourite buds or headphones and tune into the sounds from Clip today. You can download or stream them here.
Music2Create
Clip knows that being happy is crucial. Indeed, when it comes to the creative process, happy music improves our "divergent" thinking — it helps us come up with new ideas and directions for our work. Happiness is subject to personal preference, yet within music it shares some reliable characteristics.
The Create soundscape is made more energising by containing more variety. It features a faster tempo, it's in a happy major key, it has lots of high-pitched elements and it uses specific harmonies (major and minor sevenths) that have been shown to evoke happiness.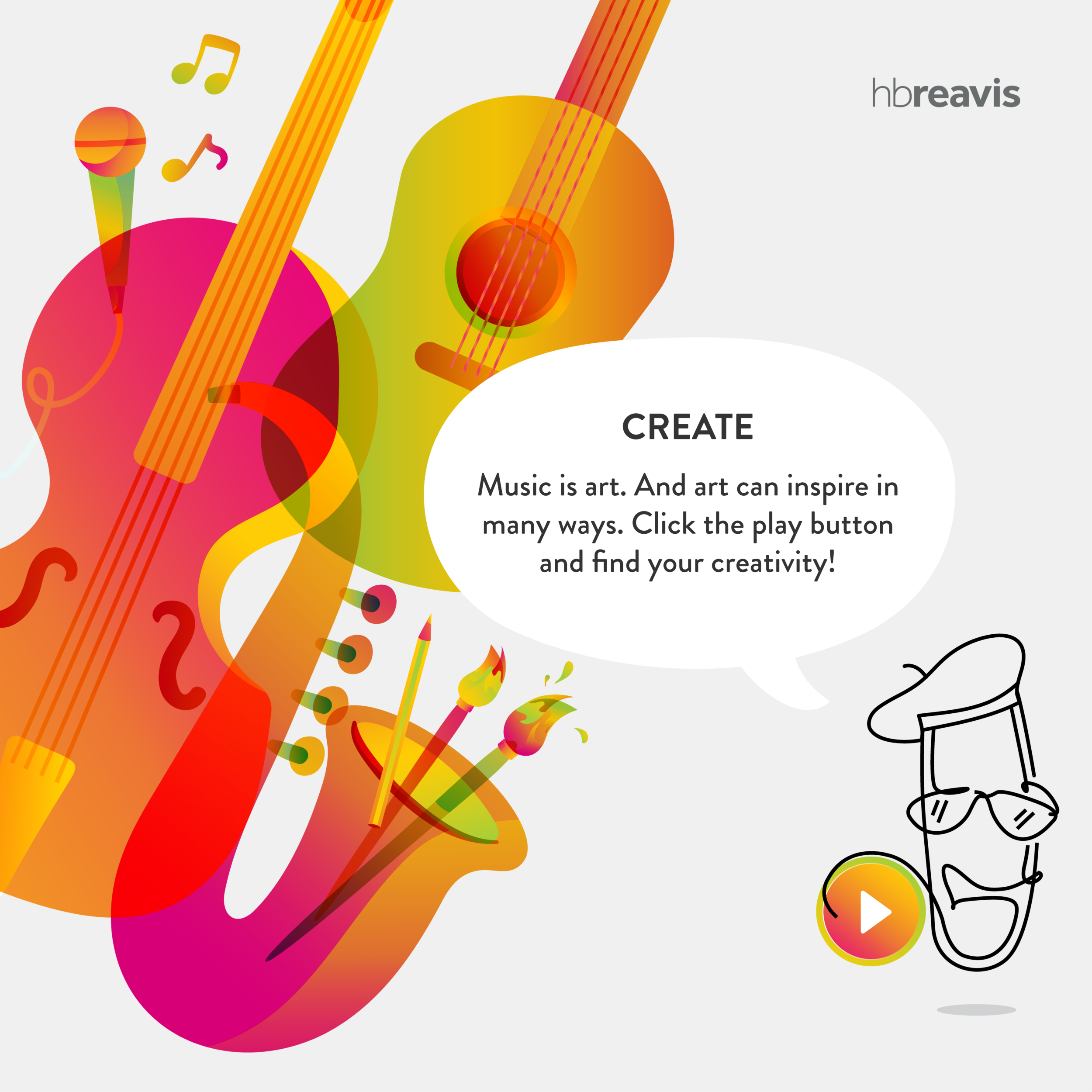 Music2Think
Many of us struggle to gain deep concentration at work. The constant presence of noise or specific sounds such as voices and phones contribute to our distraction greatly.
A masking sound can be a productive addition to our work environment. A typical masking sound can be produced by something as common as an air-conditioning unit, but we can get the same effect from natural sounds like running water. That sounds more appealing to listen to, right?
The Think soundscape for improved thinking uses biophilic sounds to create masking and provide other cognitive benefits.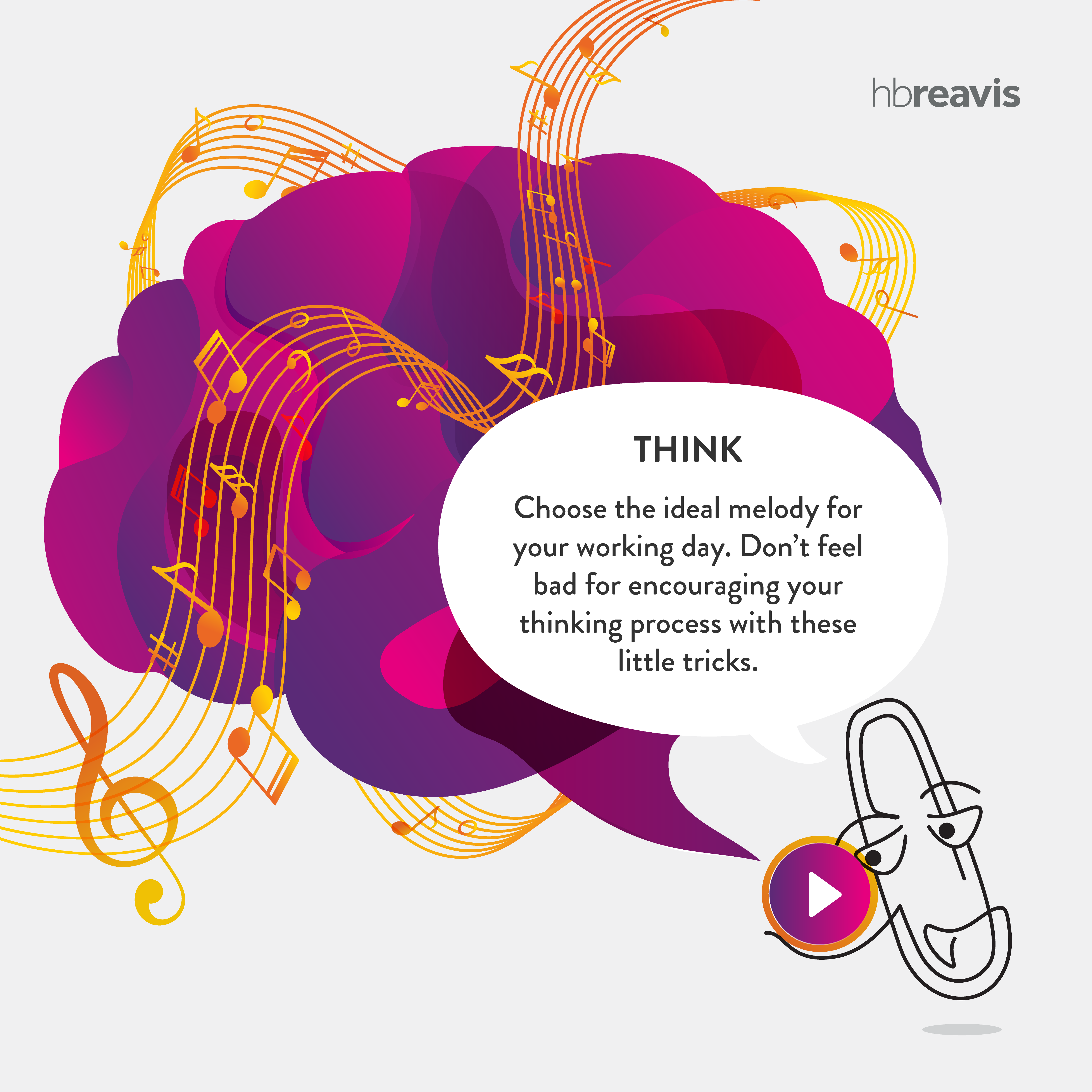 Music2Relax
Music is an amazing tool for relaxation. By listening to calm, slow music, we can reduce our heart-rate and respiration. This in turn reduces our blood pressure and lowers our cortisol levels — our stress hormone!
It takes around five minutes for this to happen, so try listening to Relax soundscape for at least that long. It is also lower in density — giving you space to think and breathe which makes it a great option for yoga or meditation too. Relax's harmonies work with biophilic sounds to increase feelings of safety, comfort and openness.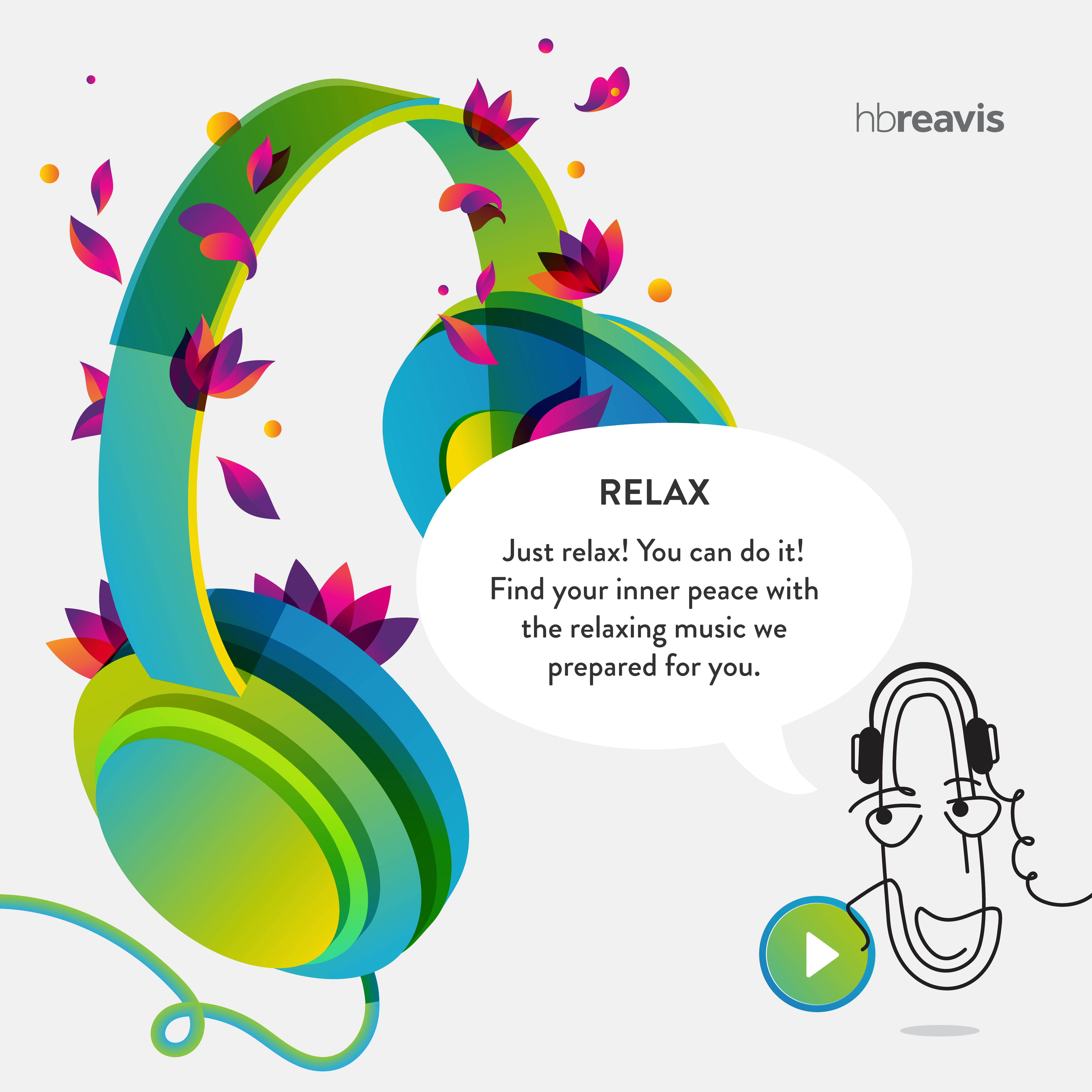 Music2Focus
Design-wise, the Focus soundscape sits somewhere in-between Think and Create. It combines elements from both themes to create sounds for sustained everyday working.
Focus has a constant, defined beat to maintain energy levels while working. At 87 beats per minute, Focus is ever so slightly faster than the average resting heartbeat.
Clip knows that you might need music for steady and dependable work. Thus, Focus also shares Create's positive harmonies, yet it's more predictable and uniform.
Choose your favourite music stream or download the soundscapes here.