Symbiosy sensors get on board for a space mission
Symbiosy smart office sensors are now being used at the Hawaii Space Exploration Analog and Simulation (HI-SEAS) laboratory! It's no surprise when you consider that a space station is basically a work environment. Whether you're working in Nové Nivy or in Mars orbit, wellbeing should always front of mind.
But how does a day on a space station differ from in an Earthbound office? Forbes Editor-In-Chief, Juraj Porubsky, spoke with Marsonaut Michaela Musilova and Symbiosy's Martin Nestepny about the demanding working conditions, the benefits that Symbiosy brings, and how the team creates 'normal' life in a simulated universe.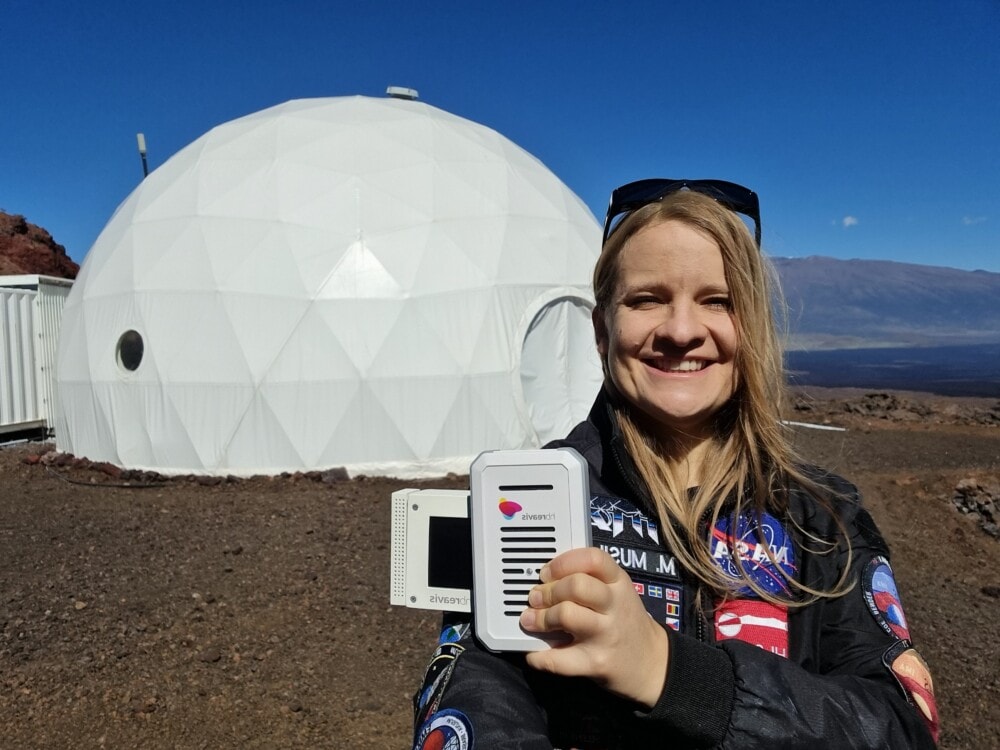 'The holy' trinity of the working environment
CO2 levels, humidity and temperature have the greatest impact on work performance – both in the office and in the space station. However, after several mission tests, the team now mainly focuses on CO2. It's difficult to assess without equipment, and when subjects were tired and fatigued, they found levels were almost double where they should be.
The small, enclosed space station environment has its own unique challenges. If it gets humid, water drops appear on everything, just like in the jungle. Likewise, your ability to control the temperature depends mainly on how much energy the solar panels collect. If the weather's bad, you have to choose between heating or a tasty dinner.
Fortunately, we don't have such issues in a modern, Earth office. A smart building responds on its own. If sensors are directly connected to the air conditioning system, it can adjust the supply if there's a drop in fresh air. This kind of healthy work environment is proven to increase productivity among creative and knowledge workers.
Also, it's worth noting how much happens in a small space station. In one room, someone exercises; in the next, someone cooks; in another, someone tries to focus on work. This can create logistical nightmares. Equally, in a normal office, concentration rooms are hugely important, and must be carefully considered when planning the layout of any space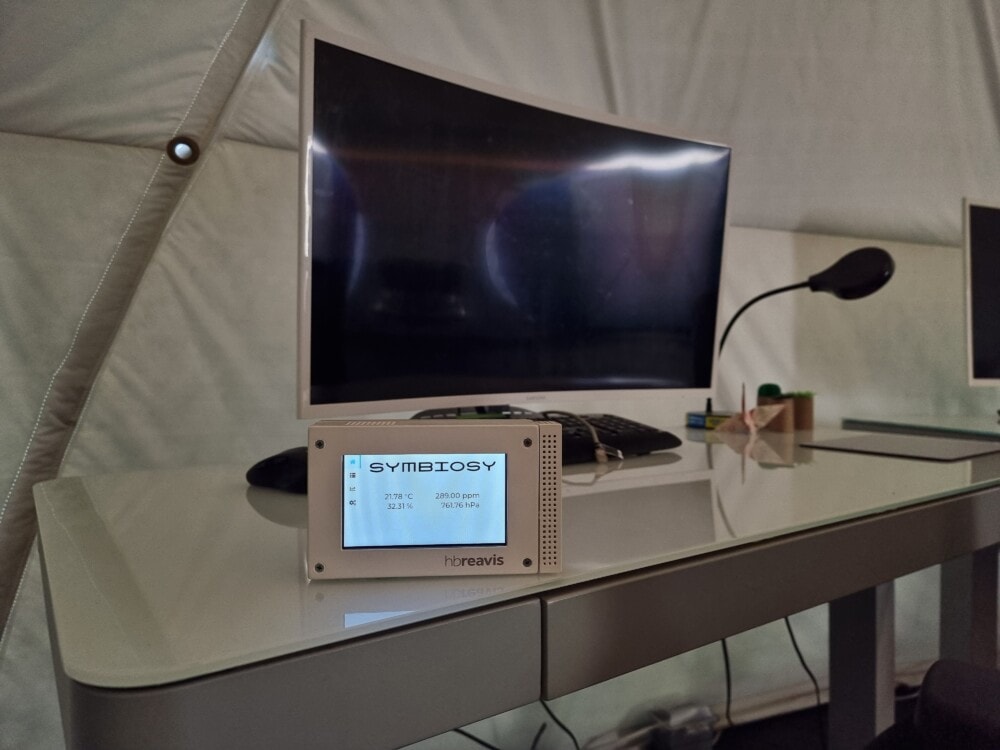 Sensory development
Although we're not building our own space station, our Symbiosy sensors are helping the space mission take big strides forward. By assessing how astronauts use a space, they're defining better layouts. And they're helping the team understand the environment's effects on astronauts' comfort and performance.
This project has also strengthened our resolve that the future of work should be supported by solutions that make the working day and work/life balance better. Solutions that help everyone to focus on work more easily, use time more efficiently and pursue hobbies more effectively. It's what wellbeing is all about – wherever you are in the universe.
Symbiosy is a technology platform that turns a standard office into a smart workspace. It takes care of the quality of the air, allows you to book a meeting room in a few clicks and, thanks to desk booking, you can remotely choose where you'll work on your day in. And automatic adjustments to the temperature and other parameters is the icing on the cake.
---
Don't miss out on any of our blogs. Sign up for our newsletter and we'll keep in touch:
"*" indicates required fields