Get the green light from top talent
A sustainability-focused office is an inspiration for potential employees – and current colleagues. As our first German project, DSTRCT.Berlin, nears completion, Germany CEO Marcel Sedlák explains how our SET (Space Experience Toolkit) can enhance your green credentials.
The topic's not new – businesses have promoted 'corporate responsibility' in some form for years – most recently as 'Environmental Social Governance'.
However, Marcel pointed out that employers have more recently started using their offices to showcase their environmental thinking. This is hardly surprising when you learn that research by StepStone showed that 80% of German employees value working for a company with sustainability credentials.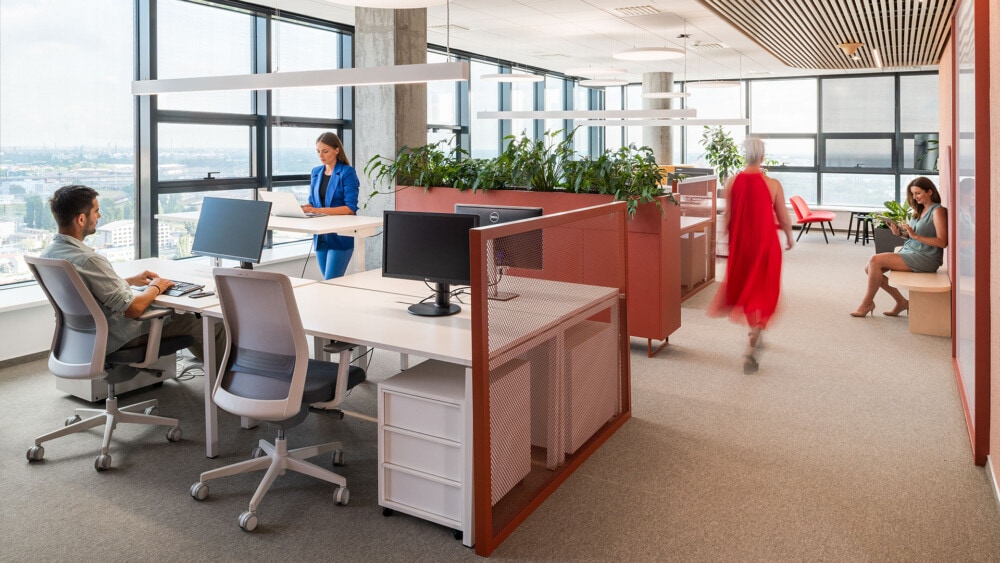 Two-wheeled sustainability
For the employee, there's more to it than knowing your workspace is better for the environment. Every day, there are visible cues.
Bicycles are a good example. Even before the pandemic, company bicycle schemes ranked fourth as employee must-haves.
Today, more and more people are reducing the burden on the environment, improving their health, and feeling happier about life – on their bikes. And that led us to include 800 bike spaces in DSTRCT.Berlin's design.
With all those spaces, it's vital that you include showers and lockers. But other practical innovations make a difference too, like ventilated lockers that dry wet clothes during the day, contactless entry to bike garages, and cycle racks that lock and unlock by mobile phone – so people don't need to bring chains to work.
And that's before we mention things like bike rental services, onsite repair zones full of useful tools, and manned repair workshops.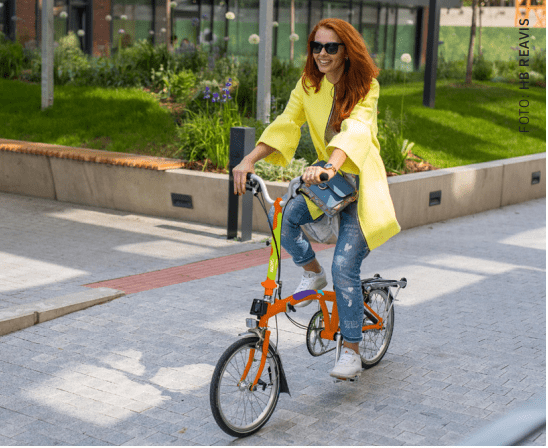 Green ideas
Beyond the commute, green buildings can include a range of features that remind you of the values it aspires to. For example, well-designed plantings and landscaping can help with productivity as well as wellbeing – as we expect to see around our Forest campus in Warsaw, with its own urban garden and 200 trees.
It's more than a good look: the foliage offers shade during the summer, and makes the air fresher around the whole neighbourhood. And this was part of the reason why Puma and Vorwerk chose to base their operations there. They understand it gives them an edge in the war for talent.
The Space Experience Toolkit
All of these wellbeing features are part of SET – our Space Experience Toolkit. It's a constantly evolving database of research-led workspace solutions. SET maps your corporate and employees' goals to people-centric office designs, features and services that support wellbeing and productivity.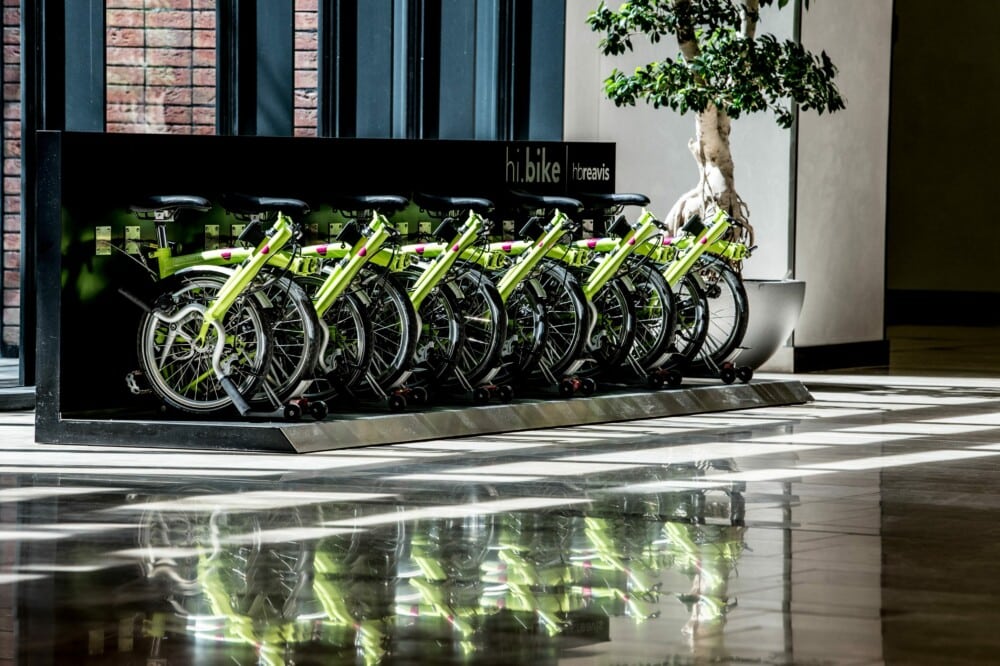 In essence, as well as delivering best practice solutions for modern employers and employees, SET assesses your pain points and delivers a range of solutions to combat them. It's built on four pillars:
1. Be well: Improve employees' mental and physical wellbeing, as well as their relationships with each other.
2. Be efficient: Help your employees find more effective ways to work, through both better teamwork and individual performance.
3. Be inspired: Stimulate innovation and collaboration.
4. Be responsible: Take greater social and environmental responsibility for your business and employees.
Want to learn more? Read our blog introducing SET. Or discover the wellbeing features at the heart of our first German development, DSTRCT.Berlin.
---
Don't miss out on any of our blogs. Sign up for our newsletter and we'll keep in touch:
"*" indicates required fields