We did it! HB Reavis ranked first for its European real estate pipeline
In 2019, PropertyEU magazine recognised us as being first in the category for real estate projects in the pipeline. Explore what's in it.
Every year, the results of an analysis and research on top developers and their projects in Europe are published by the prestigious magazine PropertyEU. This year, we came off well. Really well. We happily stand in first place with our projects in the pipeline. To name the largest: the New Nivy zone in Bratislava, Varso Place in Warsaw with the EU's tallest building, Varso Tower, and One Waterloo in Central London.
Considering all the projects under construction and planned, this is more than a million square metres of commercial space that we are building in six European cities. We have thus become the largest provider of workspace in the European Union today.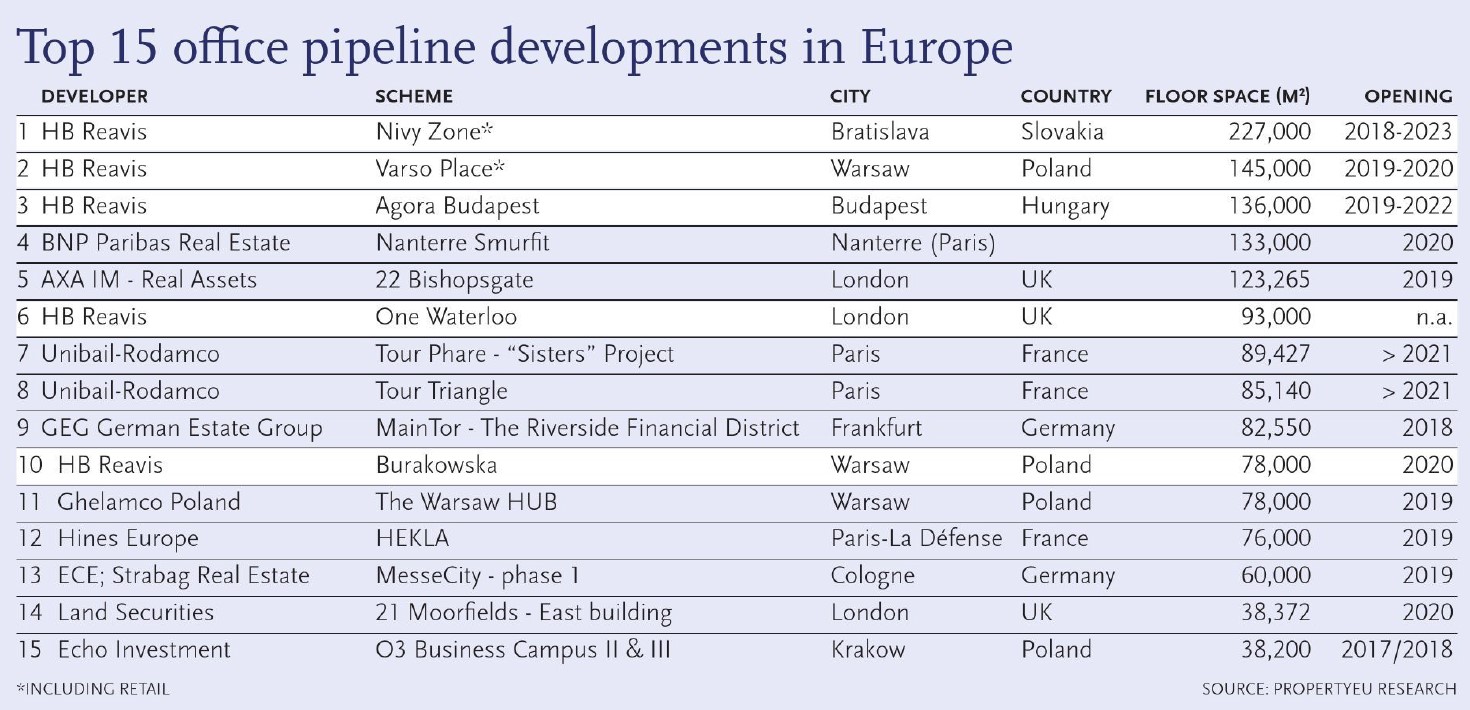 Our projects are among the largest in Europe
In the ranking, HB Reavis now has 5 of the 15 largest office projects in the pipeline, including the top 3 spots. The New Nivy zone is currently the largest construction site in the European Union, transforming a former industrial brownfield into a modern city centre. Not only is the size of the project exceptional, but so is the mix of functions it will offer.
New Nivy is not just a few adjacent projects, but a whole neighbourhood designed as a single, functional whole covering a wide range of demands and opportunities. This long-neglected part of the city will offer space for work, shopping, travel, and relaxation. Nivy Station will connect a bus terminal to a market with local farmers' products, a shopping centre and an active green roof, creating a commercial and public space that has been lacking to date.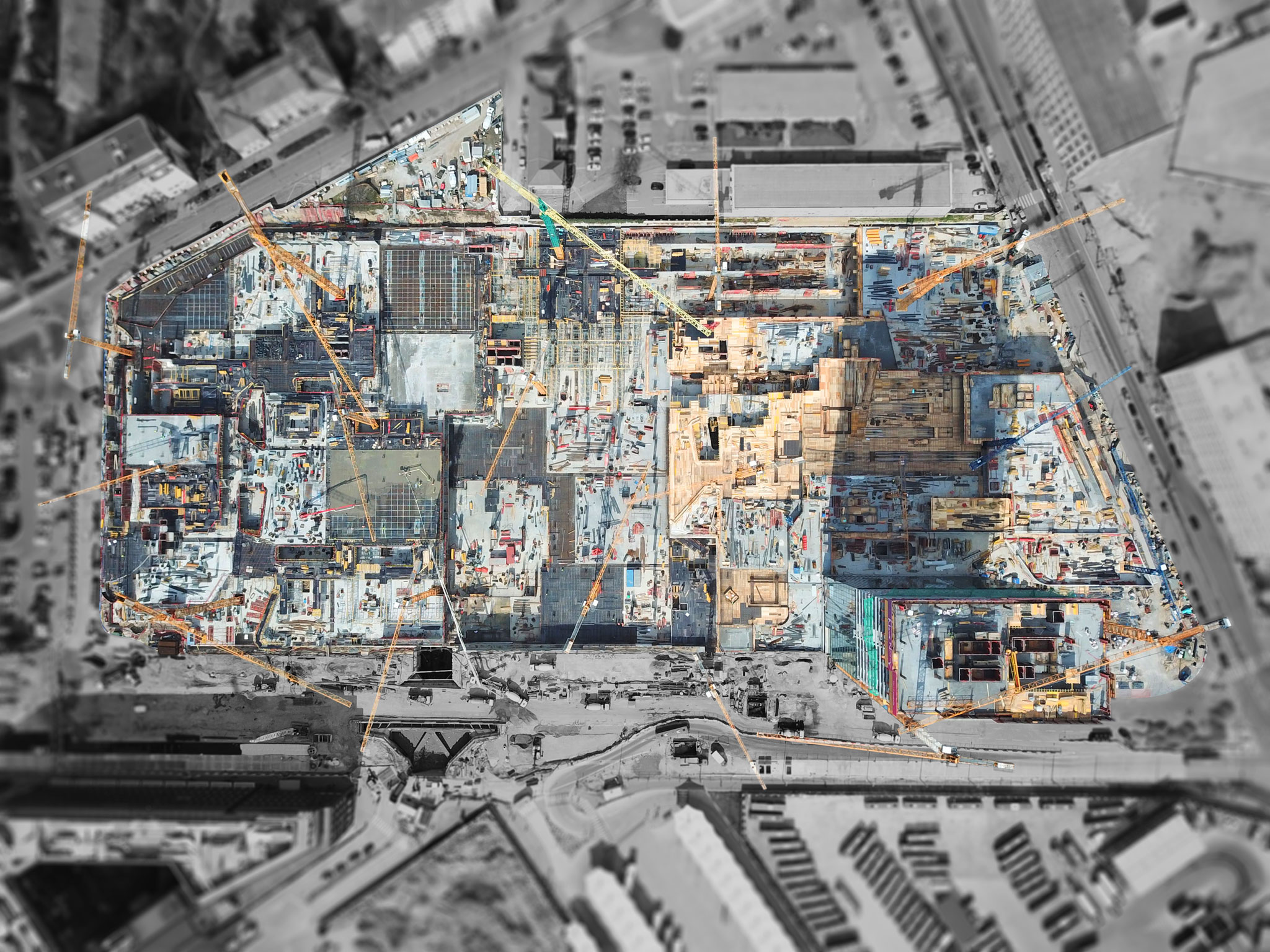 What makes us different from the competition?
At HB Reavis, an international workspace provider, it's not only about the size, it's our approach based on the notion that offices are no longer only working environments. We create workspaces that keep people in mind, bring communities together and enhance knowledge exchange.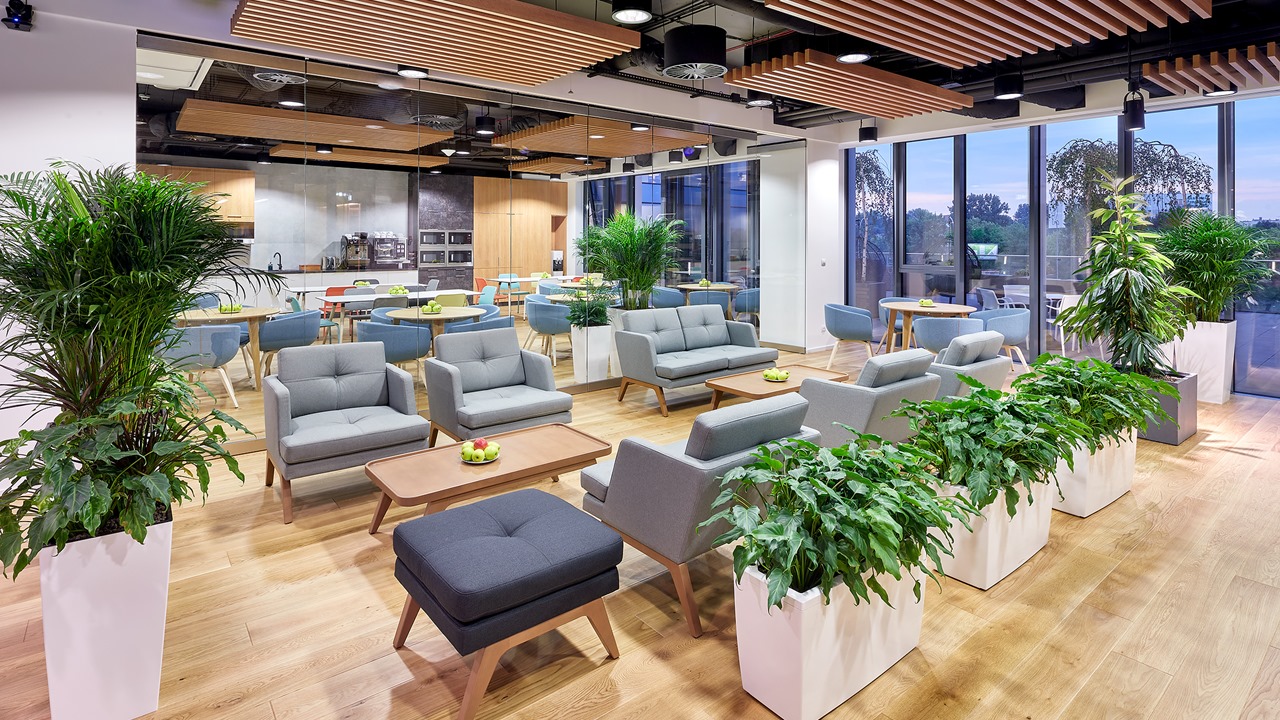 We strive to be the driving force of change and deliver quality workspaces with wellbeing and productivity supporting solutions where people feel good and businesses can flourish. Simply put, we have a whole new view of the workplace, including the attributes and services that should be provided to people and companies, and have transformed this new view into our Workspace as a Service concept. It combines 5 areas that allow workspace to fit people's needs:
Symbiosy is the technology and sensoric platform we use to gain insight into how to use space in the most effective way, how your collaborative networks work and what the quality of indoor environments is.
Origameo is a strategic workspace advisory based on extensive data collection that helps us develop your space in a way that enhances people's productivity, collaboration, and networking.
Increasingly important for companies is flexibility and the ability to grow or downsize. The answer is Qubes, our fully serviced office with short term leases that flex to your company's changing needs.
More is a service that offers a wide array of events and services, delivering more value to companies and their employees – concierge, food delivery, short-term bike rental and multiple events on-site to boost people's wellbeing and health, leading to higher employee engagement and lower absenteeism.
HubHub is our coworking space with educational possibilities and community, where ideas happen and talent grows. It's a place providing the opportunity to meet like-minded people and move your business forward.