Agora Budapest receives WELL Precertification at the Gold level
---
Two buildings of Agora Budapest (the Agora Tower and Agora Hub), our Hungarian project, have been granted WELL Precertification at the Gold level. Getting such a high ranking in this assessment process proves that we successfully translate our people-centric development approach focusing on people's health into action.
The WELL Precertification at the Gold level proves that we fulfil very high healthy building standards as receiving it is the result of a monitored qualification system for employee-friendly work environments by the International WELL Building Institute. Agora Budapest is the largest building in Hungary based on area to have been granted this precertification.
To succeed, both buildings had to fulfil strict requirements relating to the quality of air, water, nourishment, light, active design, mind, comfort and community measurements including regular checks on water quality, ensuring enough fresh air and a high quality of food provided in the restaurants.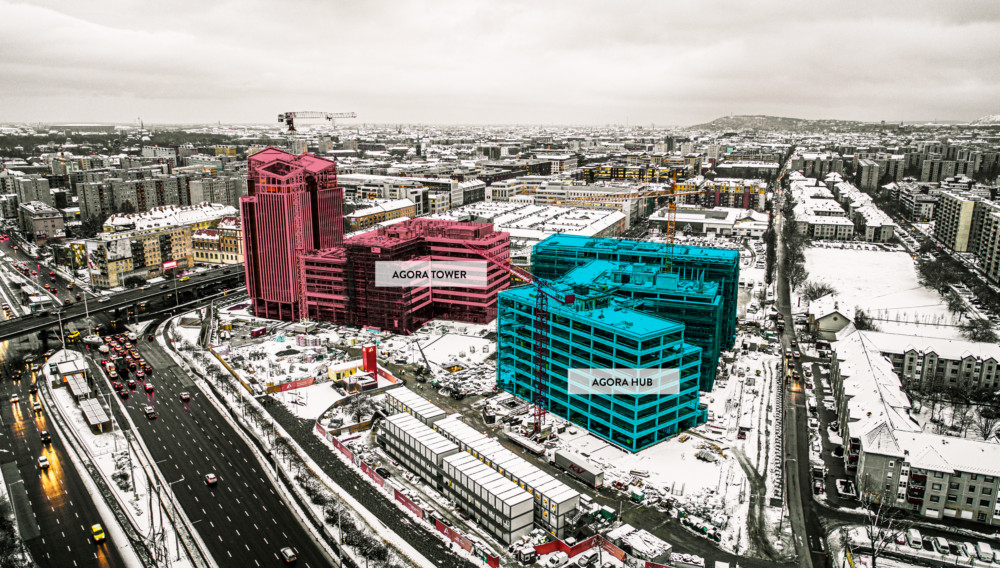 It started by evaluating responsibility
Agora Hub and Agora Tower have already scored very high in BREAAM, the world's leading sustainability assessment method. At the end of 2019, they got their BREEAM Construction Precertification at the Outstanding and Excellent levels. These evaluate how the design and construction phases of a new development will impact the environment. Plus, Agora Budapest was also the first commercial building in Hungary to ever receive the BREEAM Community Precertification, proving the high level of our interest in not only nourishing business and other communities around the project, but making them as inclusive as possible.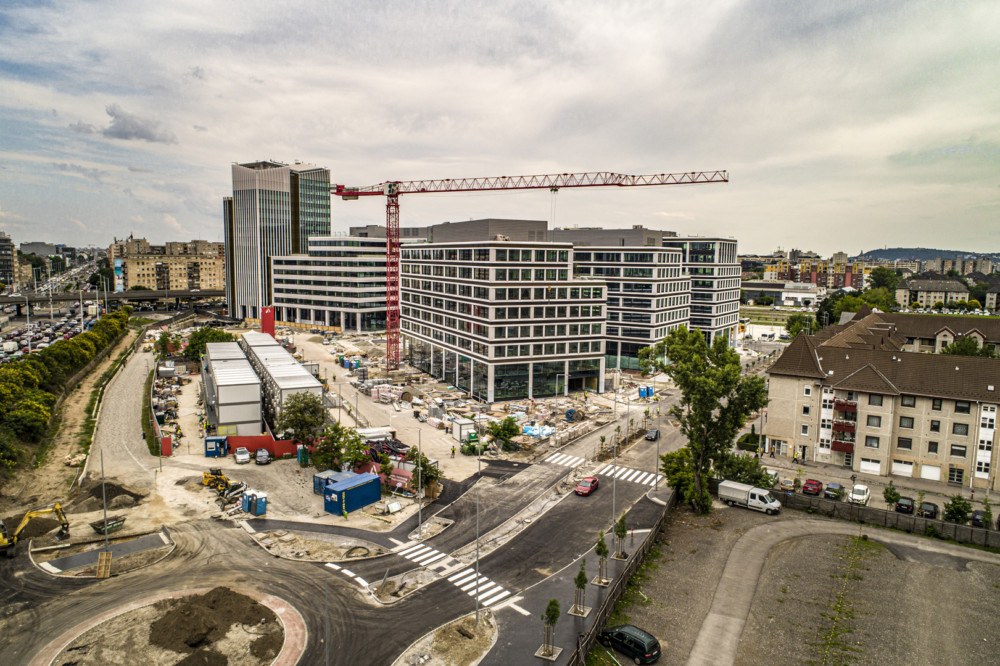 The first employees to enjoy a wellbeing and productivity boost
As Agora Tower's doors have already opened and Raiffeisen Bank has moved in, its people are already experiencing the benefits of a supportive, healthy and overall people-centric workspace in their everyday working lives.