Our New Nivy zone received BREEAM Communities certification at the Excellent level and ranks amongst the top 4 developments worldwide
---
We've once again proven ourselves to be a people-centric international workspace provider that cares for both local and business communities. Our construction in the Slovak capital, the New Nivy zone, has been awarded a BREEAM Communities certificate at the Excellent level. It assesses the positive impact of development activities on the environment in which they are created with an emphasis on responsibility.
Success after years
Three years ago, the New Nivy zone, which is becoming the modern centre of old Bratislava, met the demanding conditions needed to register for the assessment thanks to its unique features and the overall concept and complexity.
After undergoing an assessment process that lasted 36 months, we achieved a final score that secured one of the highest levels of BREEAM certification – the Excellent level. The New Nivy zone is the first construction to ever receive this certification in Slovakia, proving it fulfills the highest standards of social, environmental and economic responsibility.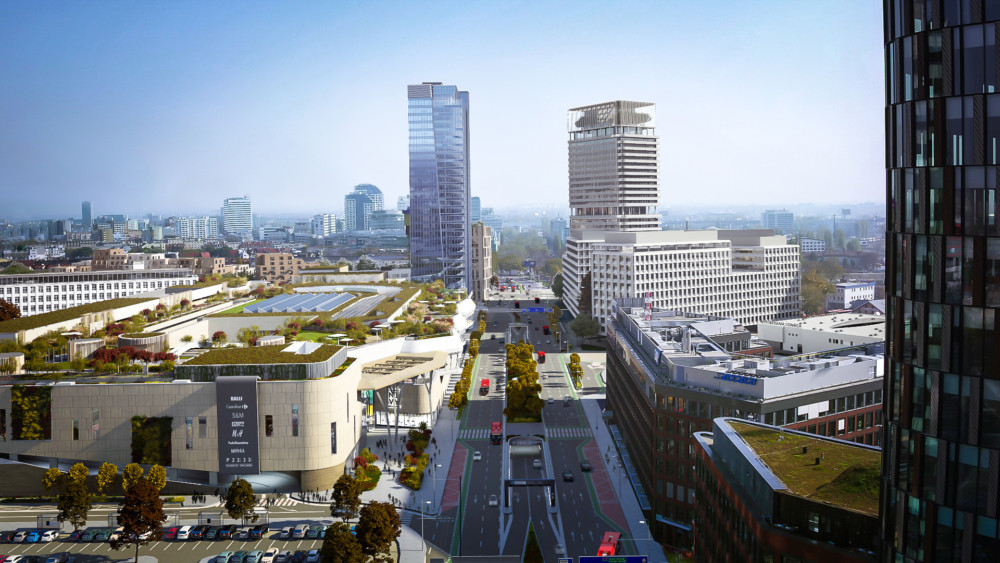 What were the most successful areas on our assessment scorecard?
support of the local economy, creation of new jobs
development of a Demographic & Economic Impact Study
extensive communication with the public through the 'Thanks to you, our neighbours!' campaign – collecting feedback and ideas for improvement on a regular basis (the campaign itself was awarded "The Best Purpose Campaign" at the Digital Communication Awards in 2019)
creation of green infrastructure and relief from ecological burdens
air quality monitoring and evaluation during the whole construction process (inclusive of a microclimate study)
transportation upgrades – high quality bike infrastructure and more
Regional leader, top 4 in the world
The trend of confirming strategic approaches by going through highly demanding certification processes is still not very common in Europe. In Slovakia, our New Nivy zone is the only project to have received such an award and there are no more registrations. There aren't any in Czechia, Hungary, Austria or Germany either. There's just one in Poland – our Forest development.
Two of the projects that outperformed the New Nivy zone in the percentage score worldwide are in the UK and one is in Norway. Becoming a member of the worldwide club of the most sustainable developments underlines our company's long-term strategy of responsible and community-centered operations.