Redesigning the office for post-pandemic growth: interview with Resco's CEO Miro Pomsar
Understanding how the office environment affects engagement and productivity is key to business growth. This is exactly where our partner, Resco, a leading software company based in Slovakia, found themselves.
Seeking to enhance collaboration and support their growing team, Resco was planning to move to a larger, more flexible office. As such, they began working with us, the ARCHHOLIKS and MIMOarchitekti to take up a new 2,400 sq. metre space in Nivy Tower.
To ensure the move was a success, Resco needed to better understand the employee experience. They needed to see how employees were currently working and finding the technology and office design to support them. And this meant teaming up with our experts at Origameo.
To find out what this journey looked like for Resco, we spoke with CEO Miro Pomsar about how they approached their office design and their attitude to the post-pandemic future of work.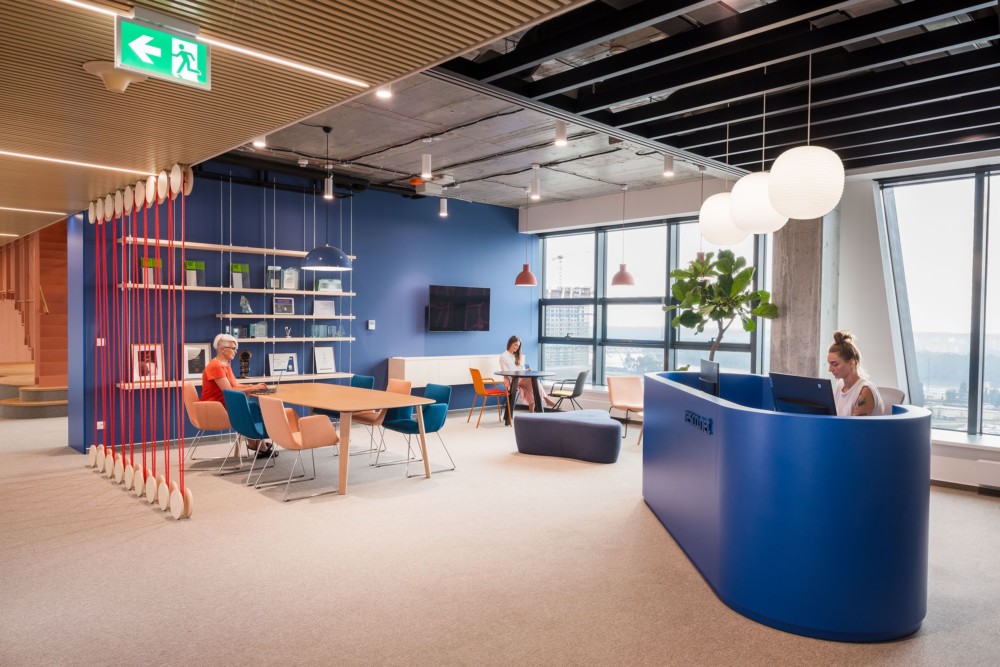 What did you need from your new office?
More space to support our growth. As part of this, we needed more meeting rooms and an overhauled office layout to avoid distractions between groups that have different working styles.
When we started the Origameo process, we had 75 employees with plans to double in size. We're well on track – there are currently 135 of us, and we expect to reach 145 by the end of the year.
What happened during the Origameo process?
The process started in January 2019 and took 16 months in total. This included everything: strategic and vision workshops, a data-driven measurement of employee activities, analysis of our employer brand and values, meeting room surveys and more to build our workspace strategy. We then had joint briefings with our architects on planning and design, before the project moved to final fit out.
---
There are four stages to the Origameo process, supported by consultation and change management throughout: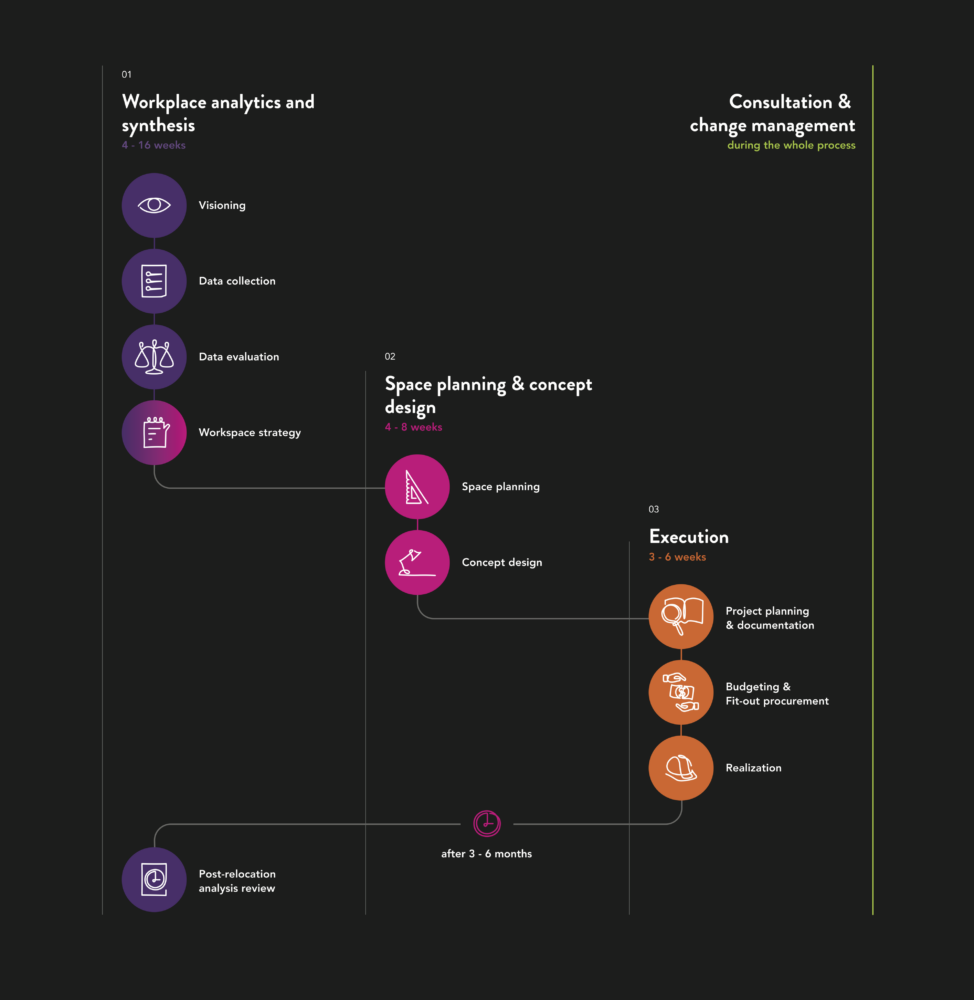 ---
● Analytics and synthesis: Talking to the people who work at the company about how things should change and then qualifying these human insights with data. This includes visioning workshops, 'town hall' meetings, employee questionnaires, workshops, and stakeholder interviews to build a human view of the employee experience, supported by smart sensors around the office to complete the picture of the required workspace strategy.
● Space planning and concept design: Starting with concept design and space planning, and becoming more detailed from there, this stage helps to visualise the new workspace.
● Execution: We put the final documentation in place to deliver the new workspace, then it's time to build. If you're updating an existing office, this can be as simple as a small-scale retrofit. If you're moving to a brand new office, it will involve customising it to your specific requirements.
● Review: At this point, your new office will have been in use for three to six months. To ensure the new workspace is living up to its role, we continuously monitor the employee experience. By making small adjustments, we can perfectly optimise your new smart office.
What insight came out of the process, and what was the team reaction?
The analysis was well received, and the Origameo process helped us understand how people wanted to contribute to the office design and decision making.
We were surprised that almost everyone wanted to be a part of it. They valued having a voice and being able to show how they would like to work best. We were pleasantly surprised that everyone agreed on the use of natural materials, colours, and plants.
Also, the company's management and owners decided they didn´t want to have private offices and would rather sit among their colleagues to enjoy the same space as the teams wished to have.
---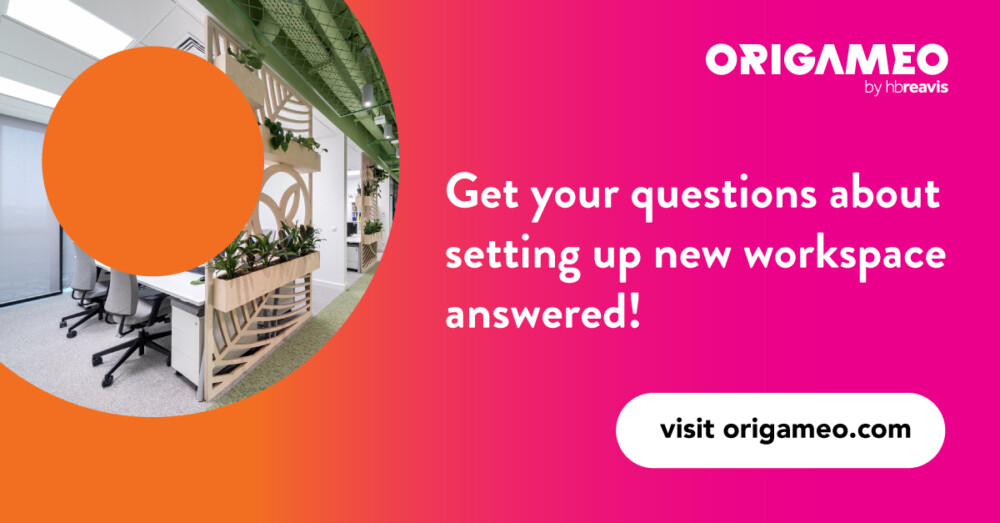 ---
How did the office relocation take place?
Our relocation was not a typical one. The first coronavirus lockdown influenced it heavily. The whole company switched to home working in March 2020, so we had to wait a while before we could enjoy our much-awaited new space.
However, despite these unusual circumstances, our employees' level of curiosity to see the new place was sky-high. That definitely helped speed up our return to the office.
The onboarding process had to be split into phases due to coronavirus safety measures, and we went through onboarding with the first group of colleagues on 7th May. Their interest was rewarded with a Moet champagne toast, which is a Resco tradition for all important company moments.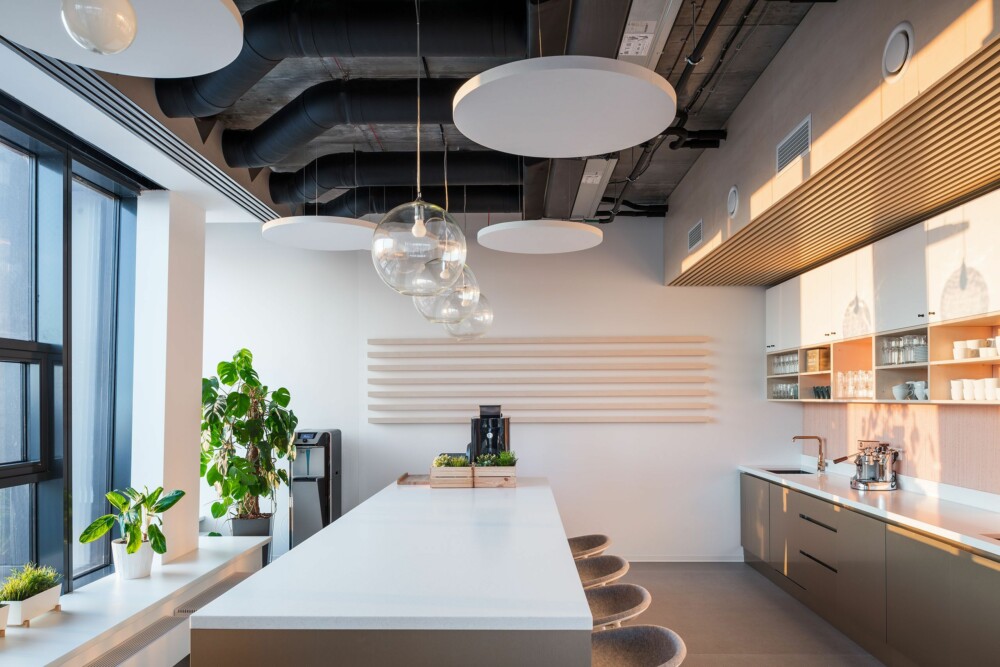 What was the feedback from the team?
We all immediately enjoyed the various creative and relaxing zones that had been implemented in the new office, as well as the stunning views of the city. People were amazed by the speed of the lifts. They also praised the design choices including the podium seating in the Fabrika meeting room and the layout of the new kitchen.
We also saw an immediate benefit from having many more meeting rooms that could be used for different purposes. This reduced the levels of organisation stress and created a more relaxed environment for everyone. Our new dedicated recording room has increased the production quality of our webinars and videos, too.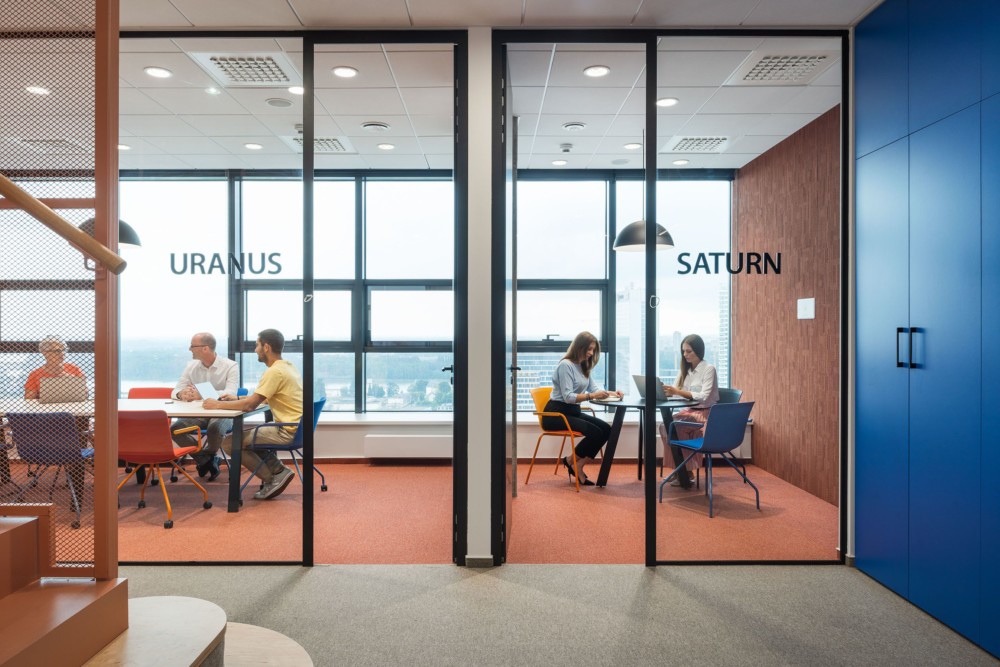 How has your view of the office changed since the pandemic?
We value the opportunity to meet each other in person because it produces richer relationships and helps us focus on our goals.
Many people have started at Resco during the pandemic and have been working from home without the opportunity to meet their colleagues in person. Being flexible is the new normal for us, which will include working from home. But, at the same time, we're looking forward to going into the office even more and collaborating in person. Many of our employees are eager to return after being at home for so long.
The future of Resco
With their new office, Resco is set up for post-pandemic success. They have maintained a close-knit team that's able to reach peak productivity in their dedicated workspace. As time goes on, Resco plans to continue building this team as they attract more talent and drive growth through their work.
See how Origameo can help you follow in Resco's footsteps and drive post-pandemic growth in your business.
---
Don´t miss out on any of our blogs. Sign up for our newsletter and we'll keep in touch:
"*" indicates required fields