Do you need a partner to meet your ESG goals?
Every company has its own ESG goals; they're an integral part of its DNA.
But how you can make these goals a reality isn't always clear. Whether it's reducing emissions, improving internal processes and culture, or engaging with the local community, there is no set path to follow.
Achieving your goals isn't just important to your business values and public image. It can also have a meaningful impact on how it operates. This is especially true since the pandemic as employees have become more invested in the actions taken by their employers.
ESG and the return to work
In a recent survey we conducted, we found that today's employees are more loyalty-light when it comes to the values and responsibilities of their place of work.
Simply put, employees don't want to work for businesses that don't demonstrate the right values. At best, this could result in employees becoming less engaged. At worst, they will look for a new employer who shows the right values.
To keep employees engaged then, and show your business's values, you need a workspace that understands sustainability. This is where a workspace provider can help. By collaborating with an office developer with a responsible approach to workspace design, you can integrate sustainability into the core of your business.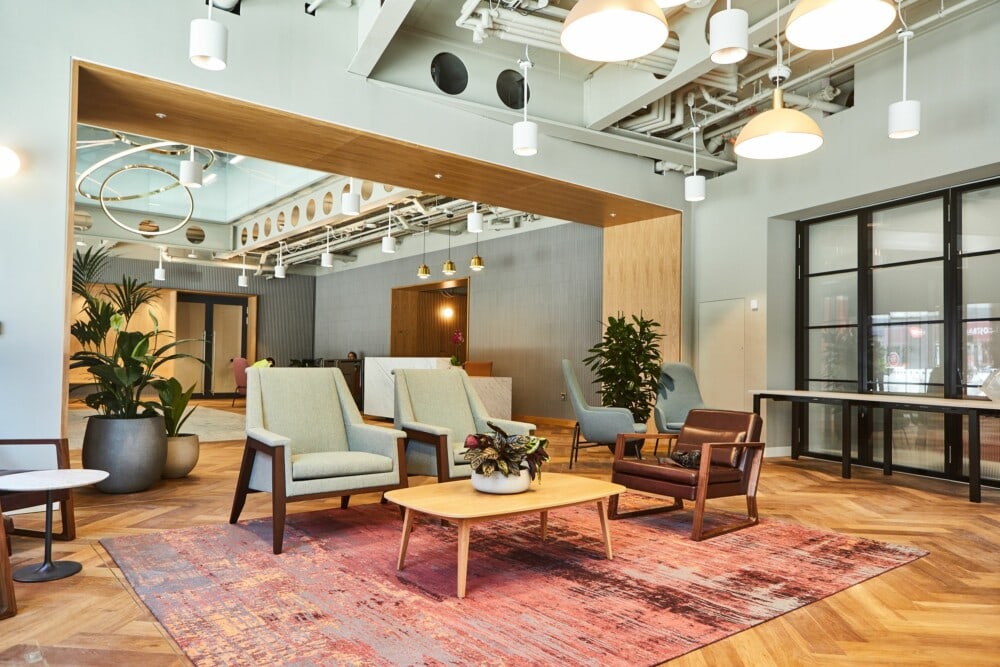 The role of workspace providers
There are some basic ESG goals that businesses can achieve on their own:
Getting a meter reader to understand energy and water consumptions
Subsidising employees who buy food from the local community
Reducing paper usage and encouraging employees to keep it digital
But even these aren't always easy, and not every business can do it on their own. And when it comes to more complex challenges, like targeting carbon zero, even the largest of organisations will struggle without some external help.
Workspace providers can act as a direct route to achieving your ESG goals, bringing speed and efficiency to the process. Instead of researching and implementing complicated (and often costly) solutions, you can move into a workspace that has done it all for you. With all the right technologies and practices in place already – you can improve your business' global footprint without lifting a finger.
And in a workspace equipped with the right solutions, you have everything you need to optimise your environment in line with your strategy. For example, by understanding the real-time and historic usage of your office space, you can identify wasteful areas that can be cut down.
This doesn't just benefit your long-term strategic goals but helps you tackle your day-to-day goals too. For instance, the right workspace can encourage your employees to cycle to work or source food from local suppliers. This is especially true if you pick a provider whose values align with your own.
We are seeing this in action in one of our own workspaces – the Warsaw Forest development – which is helping massive brands like PUMA, Vorwerk, and Sweco achieve their sustainability goals.
Helping brands turn strategies into successes
Forest has sustainability and respect for nature written in its DNA. Like all of our buildings, it is an extension of our goal to build a responsible future for everyone. This is why it's been designed in line with the highest environmental and community standards and equipped with the latest smart tech.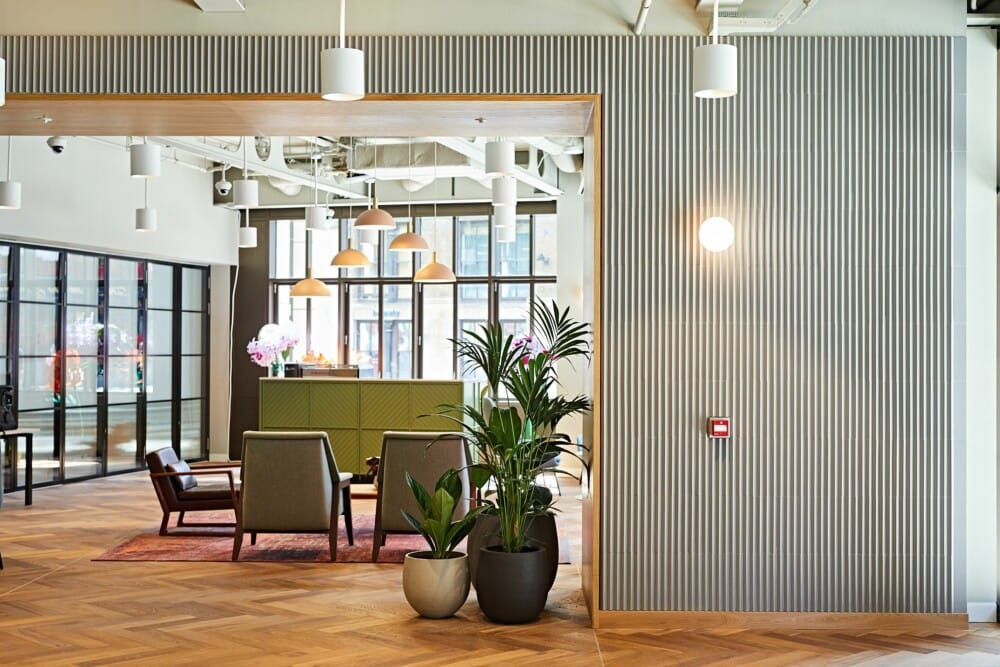 Thanks to these technologies and practices, Forest has recently been awarded:
These credentials immediately made it a good fit for these brands, who are each looking to become more environmentally sustainable. For example, PUMA is aiming to reduce greenhouse gas emissions by 35% by 2030. And Vorwerk wants to increase their renewable energy use and reduce CO2 emissions.
Because our values align with PUMA, Vorwerk, and Sweco, Forest was the ideal workspace to help them to achieve their ESG goals. Rather than finding and deploying their own solutions to increase their sustainability, their workspace has done it for them.
How can HB Reavis help?
We provide the right solutions and tools to support your ESG initiatives. With responsibility embedded into the workspace from the outset, your entire sustainability journey can be handled by an experienced provider. And with over 25 years of experience in refining our own ESG goals and strategy, we have the expertise to help you on your own journey.
Like Forest, all our buildings have extensive certifications measuring their sustainability and responsibility. Not only do we equip them with the latest smart tech, we aim for the highest environmental and community standards.
Preparing for an ESG future
Getting this right isn't just about making your ESG goals a reality. It's also about being ready for the future. With a workspace provider helping to maintain the highest standards of responsibility, businesses can become a brand people respect, want to work for, and purchase from. Finding a partner whose values align with your own will go a long way in simplifying this process.
Ready to see how we can help you achieve your own ESG goals? Contact us today.
---
Don't miss out on any of our resources. Sign up for our newsletter and we'll keep in touch:
"*" indicates required fields