Symbiosy – our technology that brings people and buildings together
High tech ideas are often linked to societal changes, but they can also create smart work environments that boost wellbeing, productivity and collaboration.
Recently, our Head of Symbiosy, Tomas Melisko, and our User-Experience Specialist, Michal Matlon, joined the Corenet Conference to shed some more light on smart technology and how it can benefit offices and the people in them.
We shared our first-hand experience from our new Bratislava office. In addition to being a home base for our more than 400 colleagues, it serves different functions such as:
• being a lab where we can nurture innovations
• being a place where we use the technologies developed inside our company to receive first-hand feedback
• providing a showcase of the workspaces we deliver for companies to help us get inspired when thinking about their workplaces as we believe inspiration can be found anywhere and for free.
Why is the number of colleagues significant? It represents a vast number of fields of business working together under one roof and having very different requirements for space. Hence, before our big move, we listened carefully to our colleagues and their needs and planned workspaces for our future selves.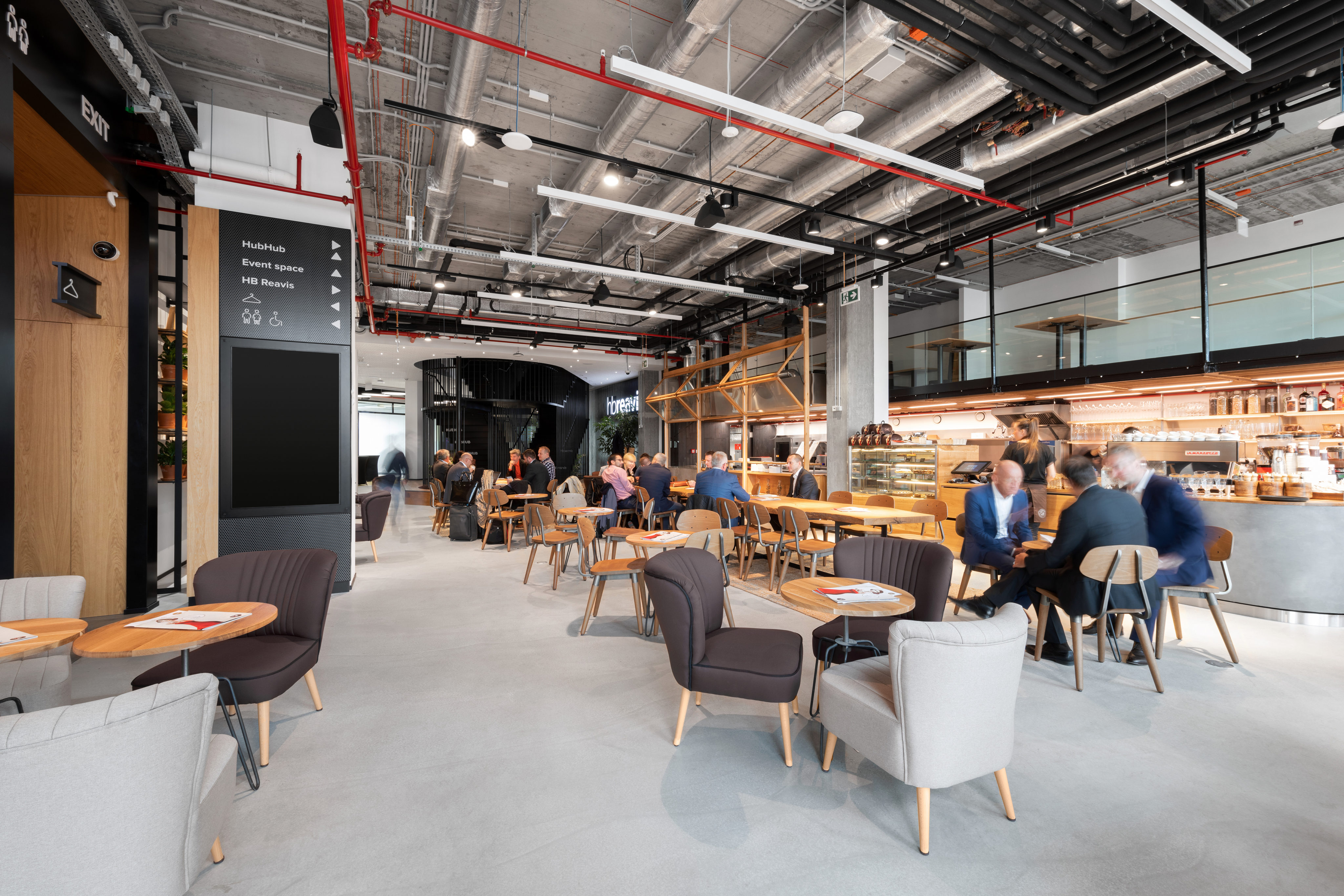 Workspace designed for wellbeing
For all of our buildings we pursue WELL and BREEAM Certificates which put a strong emphasis on people's welbeing. Wellbeing can be perceived from various standpoints. By nature, where do people feel the most comfortable? In nature. 😊 Hence, we used lots of natural and sound-absorbing materials and plants in our offices to make our colleagues feel calm and relaxed when coping with the sometimes not so calm and easy tasks.
We would like to not only have their backs in work situations but also regarding their health. For this reason, we not only support sporty people by providing bike facilities but also bring active movement into our offices with adjustable standing desks, free training sessions and yoga classes in the office.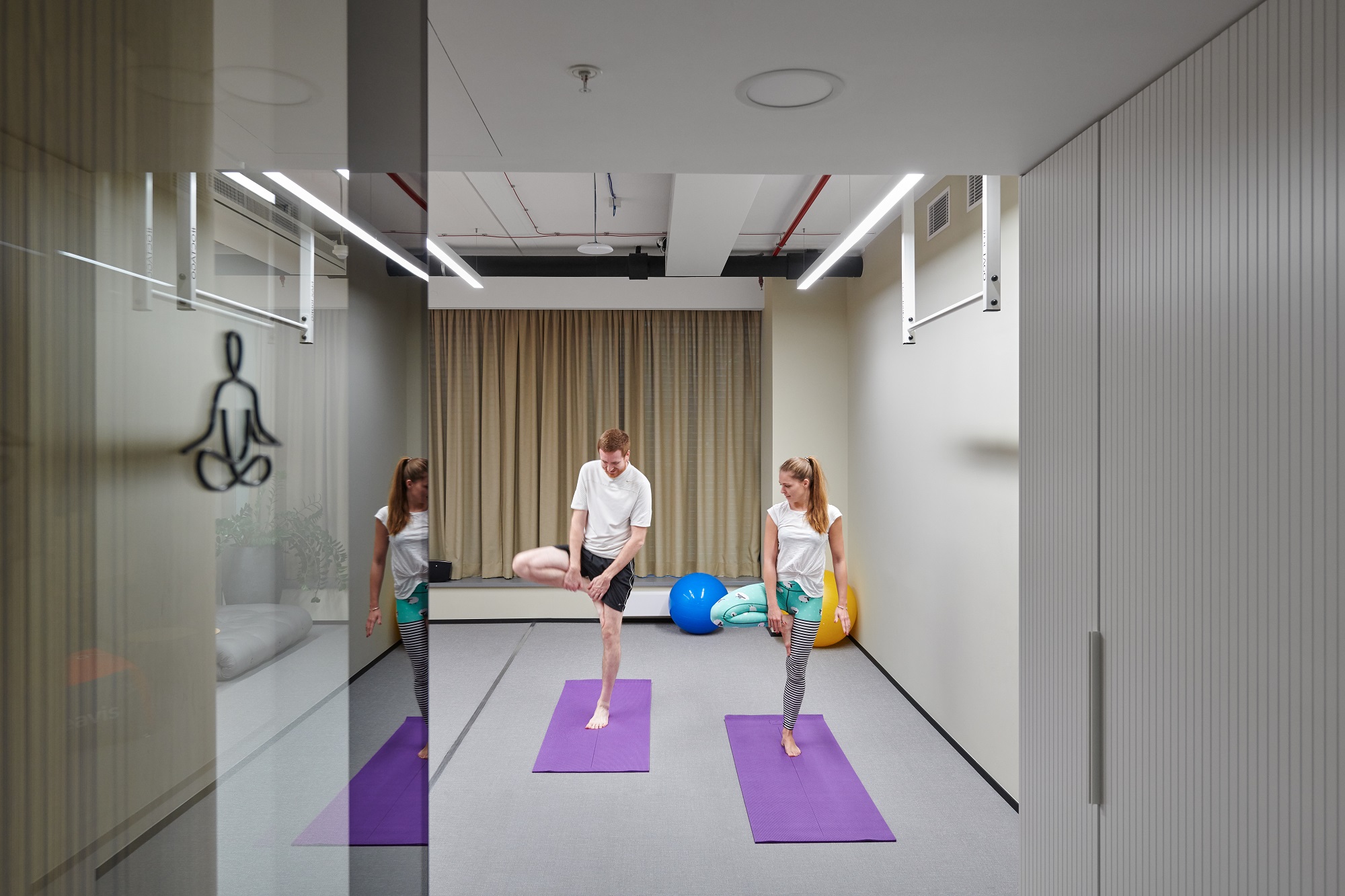 Workspace type matters
To support activity-based work and productivity, we have created over 20 different workspaces that employees can freely choose from to work and collaborate in. A well-designed space can also support interactions, and we want to have these to help strengthen people's relationships, exchange ideas and cooperate on solving problems in multidisciplinary teams.
Now, our colleagues can enjoy the informal talk in multiple places: at our barista café, a terrace with fresh air that connects people from HB Reavis and HubHub, a dining room & kitchen, among others.
On the other hand, making meetings efficient is a big topic, especially in companies like ours which have a strong meeting culture. In the initial research, we measured what size and frequency of meeting room use we have in the company. Based on the outputs of the research, we designed 35 meeting rooms with different sizes and purposes to sustain specific demands.
On top of that, our workplace is equipped with over five hundred sensors, gathering 1.5 million pieces of data daily about the environment and people's behavior to identify patterns that can boost employee experience. Together, they create one of the most advanced smart building and analytical systems, our Symbiosy.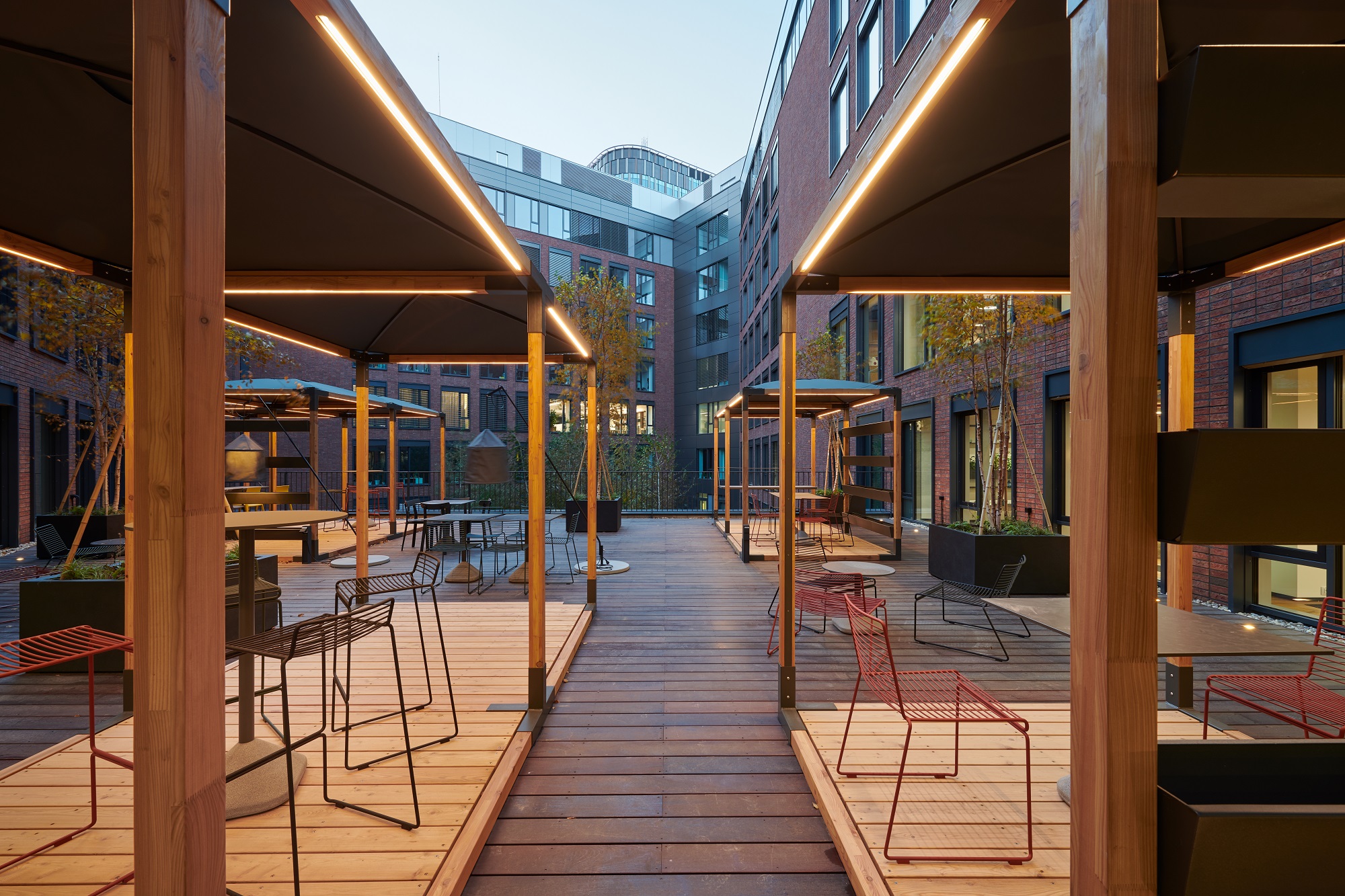 Symbiosy – smart building technologies
Symbiosy in our world means a symbiotic cohabitation between the office (its smart technology) and the people using it. It helps on two levels – macro for the whole company and micro on a personal level.
Regarding the macro one, it affects the office, for example, when dealing with humidity. Whether people live in hot and humid equatorial countries or dry continental ones, it's still a significant factor when it comes to comfort.
In our office, we wanted to create an environment that would absorb the sounds from the surrounding area to decrease disruptions. To our surprise, it absorbed 8% of our intended humidity too. Luckily, the sensors measured and evaluated the humidity levels realised they were not sufficient and, therefore, we knew exactly how much of an increase to make.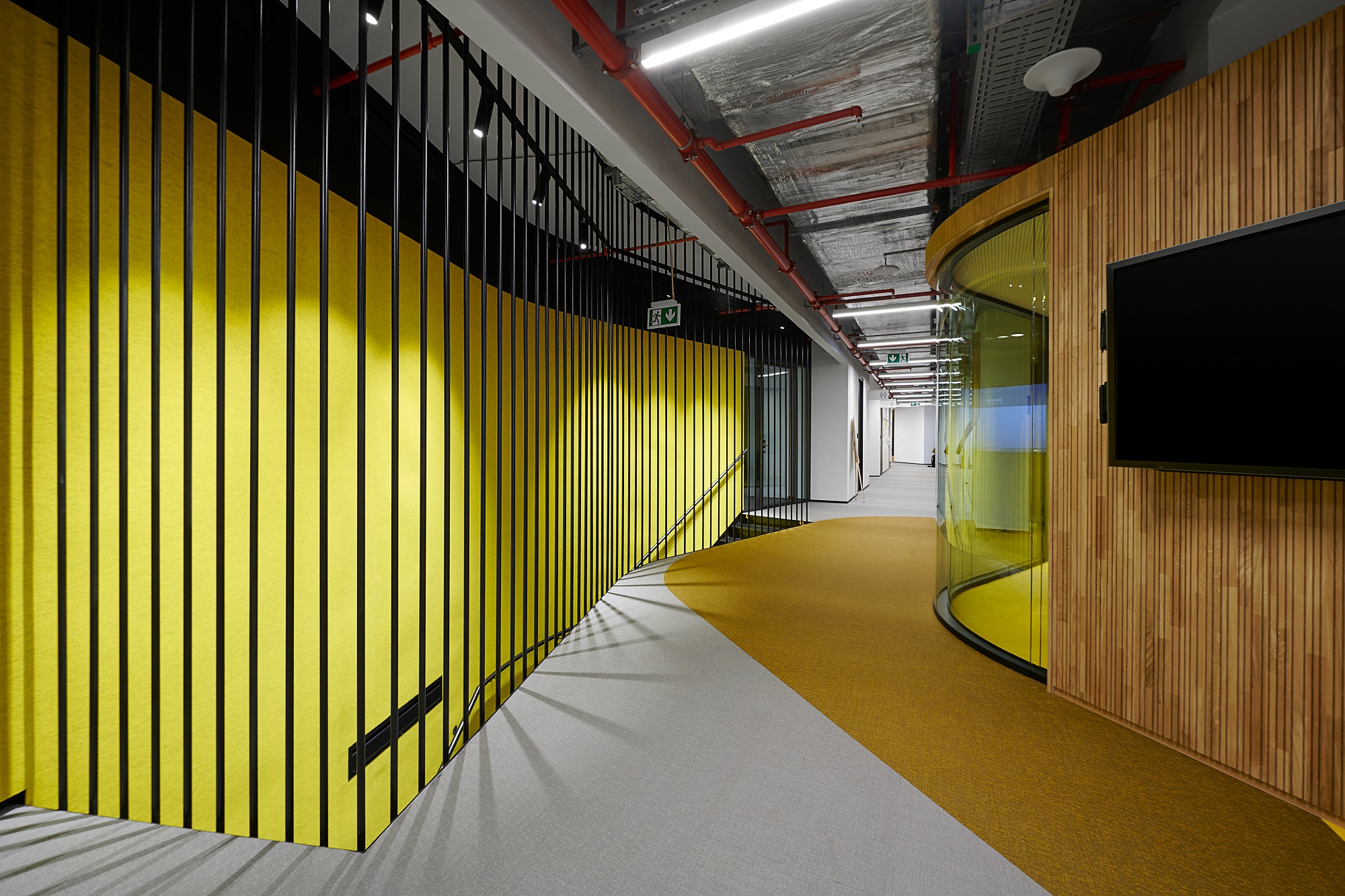 A similar scenario comes with CO2 levels. Smart technology is able to predict when there will be a higher consumption of oxygen based on the booking system and the utilisation of areas during exact time spans or on certain days. Thus, Symbiosy can preboost oxygen input or transfer it from underused areas if an unexpected level of oxygen consumption occurs in other parts of the office.
Working environments to suit your taste
On a micro level, buildings can learn from people's behavior and help adapt spaces according to their needs. People can also set their working environments based on their preferences. Still not keen? Let's explore some specific situations in which technology can come in handy during your working day.
1. Easy meeting room navigation
In offices, people spend an average of 50-60 minutes a day searching for free meeting rooms or colleagues. Apart from traditional online booking systems, we now have tablets in all meeting rooms where you can see the availability of the room for the next 24 hours or you can check it on one of the totems (similar to those in malls) to not only see where the meeting rooms are, but also which ones are free and book them instantly.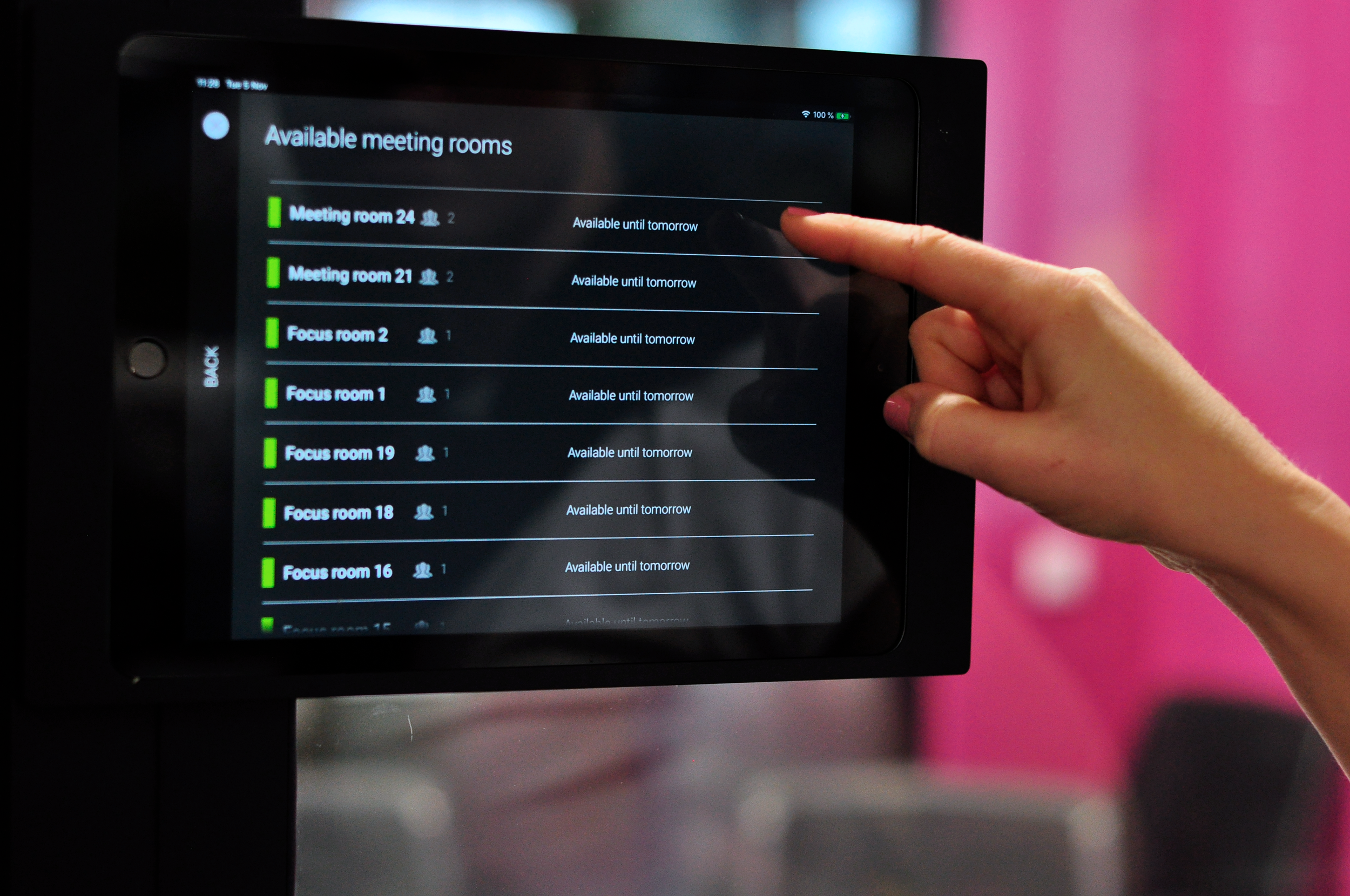 2. More available meeting rooms
On average, 14% of meetings are no shows. With Symbiosy we can identify such places and put them back in the availability pool for other colleagues to use.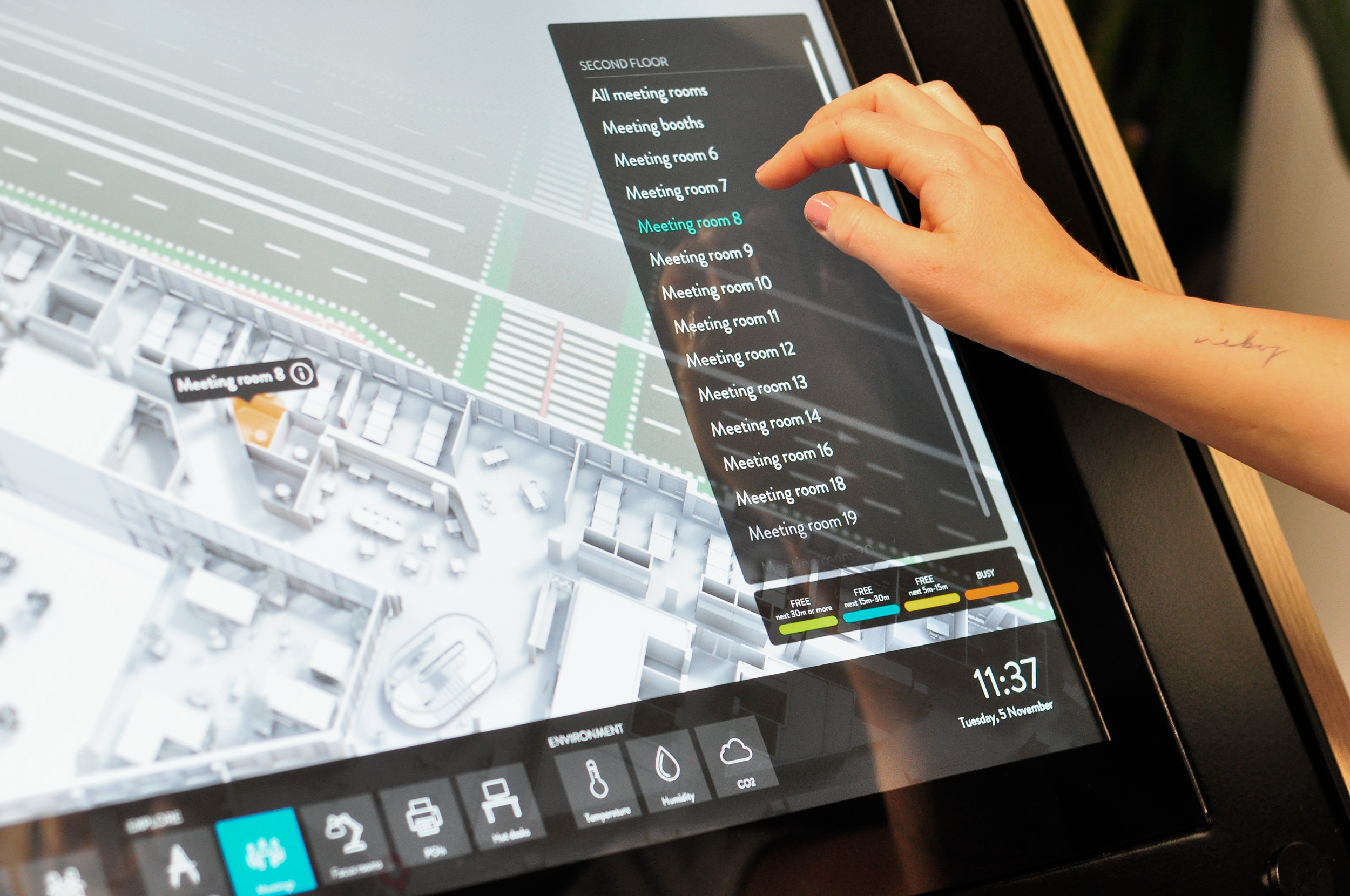 3. Don't lose sight of your team
If your team tends to work in different workspaces, you might lose sight of them. With internal positioning, you can easily check out their location and join them for the day with zero interruptions.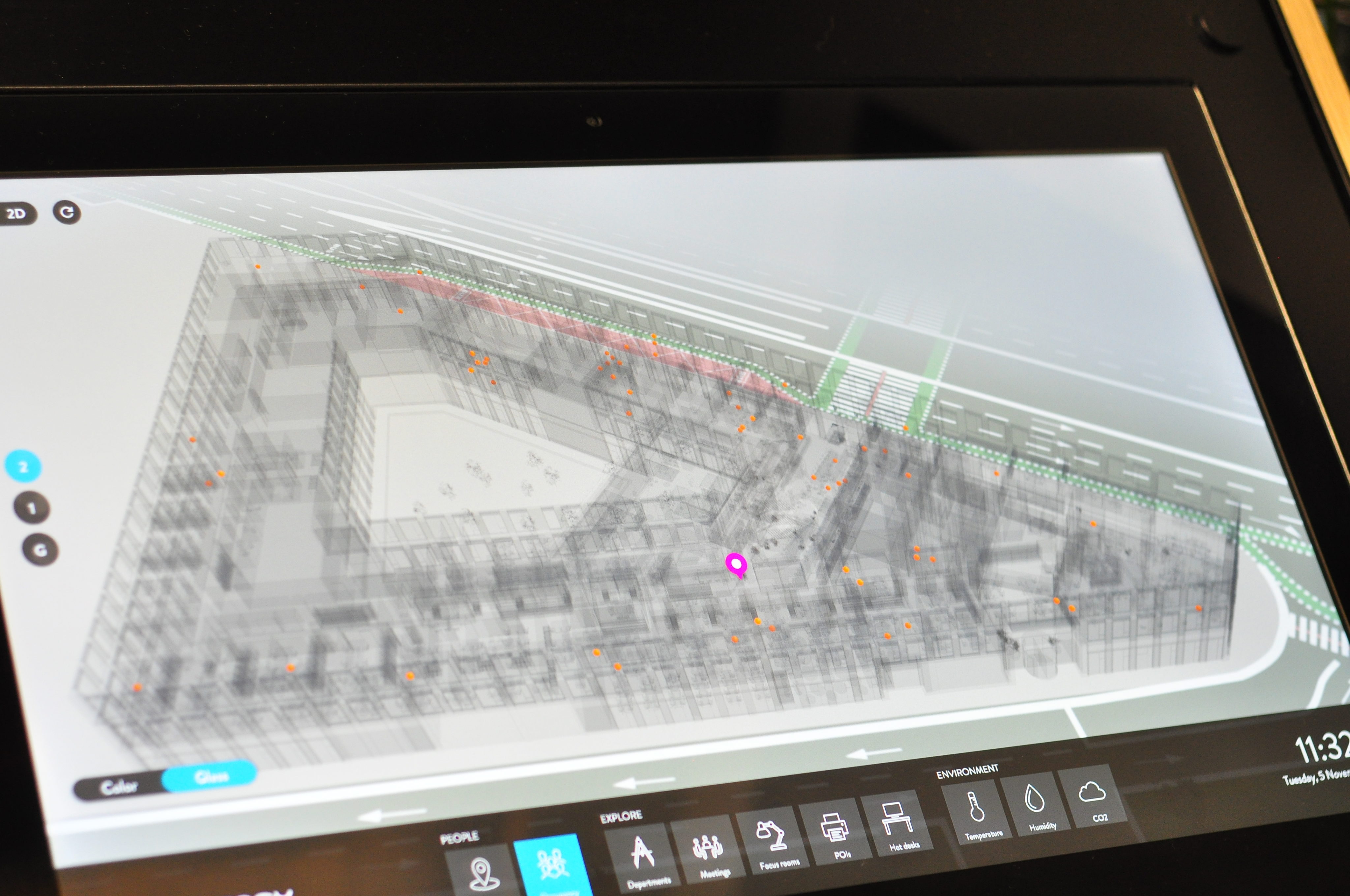 4. Comfortable zones
Tablets and totems can also bring lots of useful insights about temperature, humidity, and CO2 in working areas. Are you always cold? Choose a place with a warmer temperature.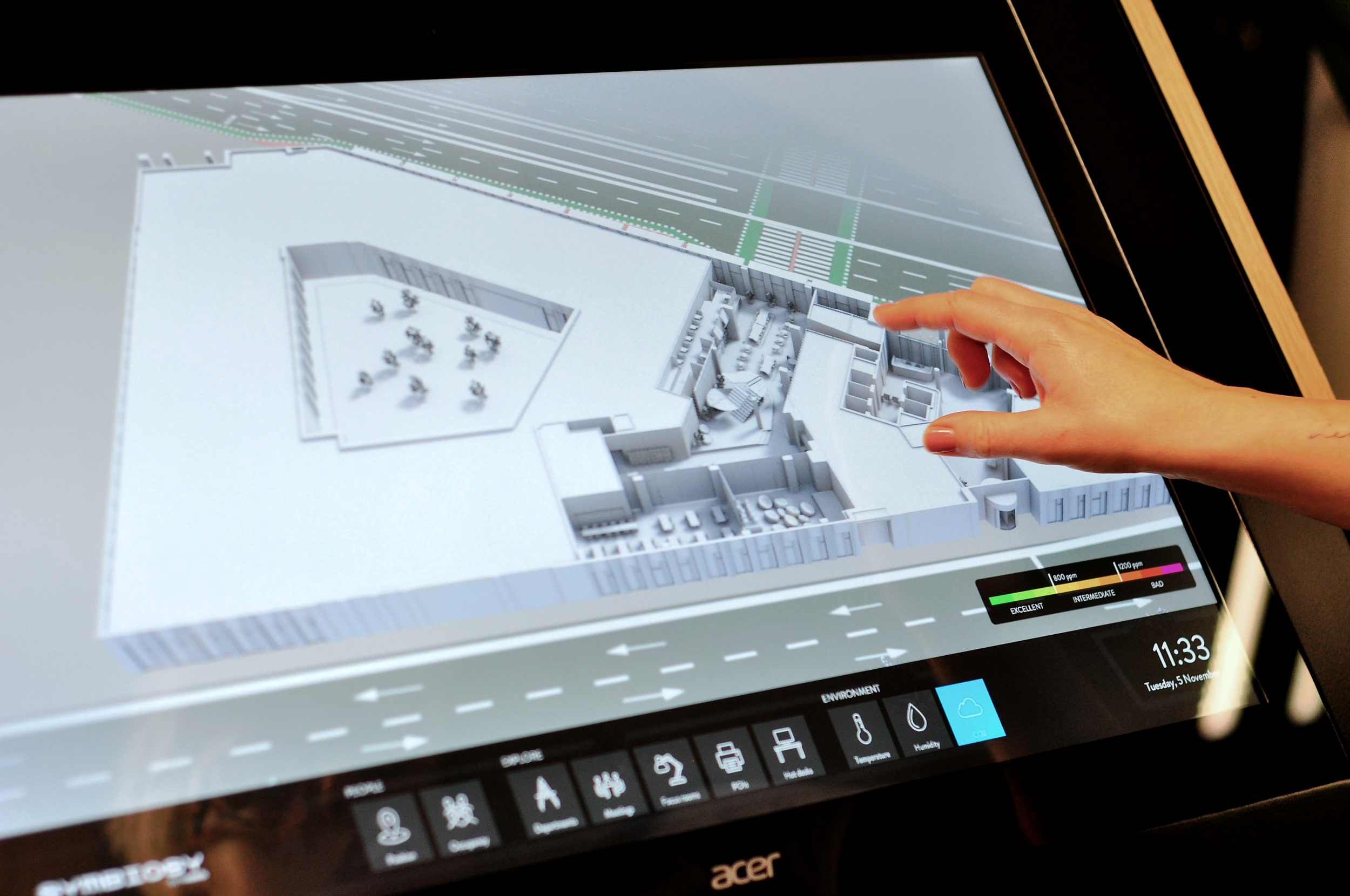 5. Make it as you like
Tablets empower people to set the optimal conditions for meeting places. Over time, smart technology develops an understanding of your preferences and pre-sets the rooms accordingly. One can adjust the scene, light, shade and even prolong meetings without leaving the room.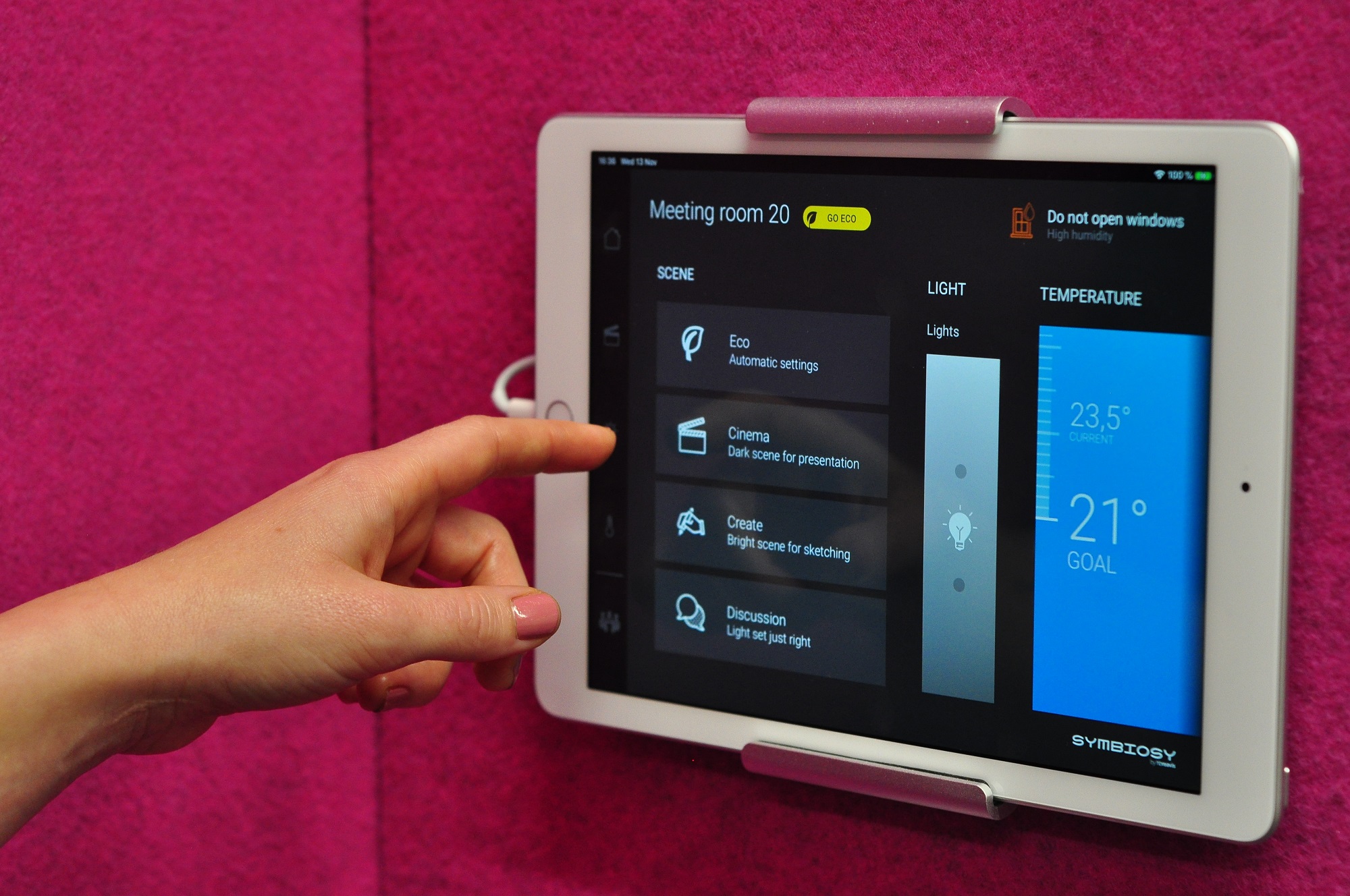 All in all, Symbiosy will be your faithful companion at work to help make your day as smooth and comfortable as possible, so you can focus on more important things.