How office design can cure employee FOMO
We've all had FOMO at one time or another, even if you aren't sure what FOMO is. In the age of social media, watching others travel the world or visit amazing events can leave you feeling envious and experiencing FOMO – the fear of missing out. But FOMO isn't just related to our personal lives. It can happen in a work setting, too.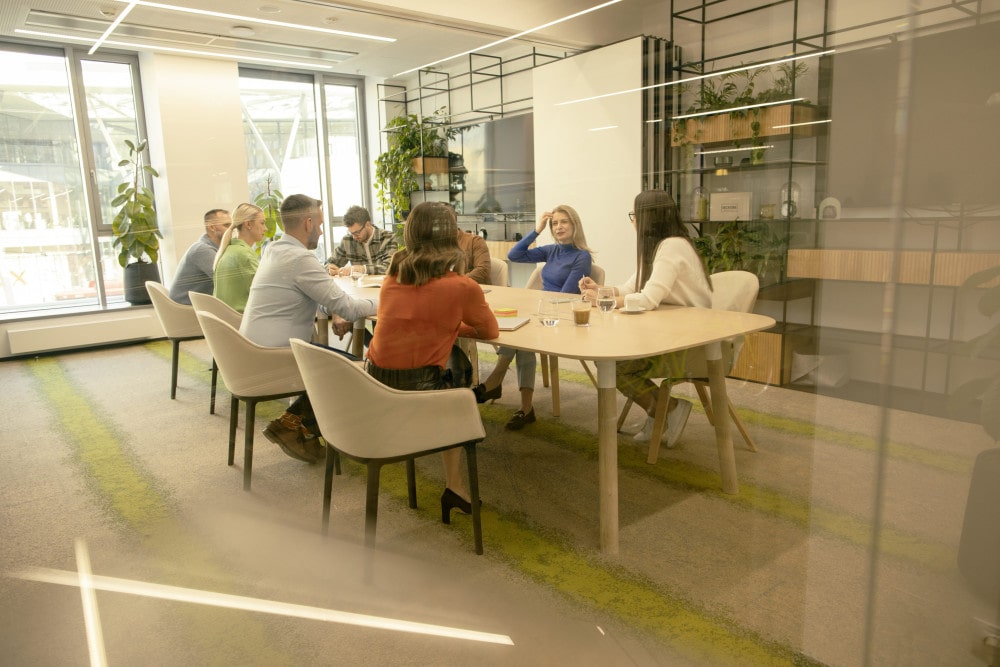 As we're still returning to normal after covid, we've reached a point where employees who, up until now, have found it more convenient to work remotely may feel a kind of FOMO about the office. Whether it's in-person company updates, face-to-face conversations, or informal mentoring sessions, missing out on these moments may make remote workers feel disconnected from their colleagues. Worse, they may feel disengaged from the company.
Employers looking to reconnect their teams and unify the hybrid working experience for everybody now face a challenge: How can they ensure they're meeting everybody's needs, not just those in the office?
The workspace of today
The office is evolving to create an unmissable experience. Through access to on-site amenities, community spaces, and a variety of ways and places to work, all supported by the latest tech, it's clear why an increasing number of people are choosing to return.
Working predominantly from home will still be the best option for some people. Whilst this is a choice, it's understandable that seeing the rest of their team having this experience will create a bit of FOMO.
It's therefore important to keep in mind those who either don't come into the workspace at all or are only there sometimes.
Make connecting online a breeze
One way to combat FOMO and boost people, regardless of where they work, is to fit out the office to optimise the virtual experience. A seamless experience means virtual guests can connect easily without feeling a further disconnection from the office:
Meeting rooms fit for purpose – online video calls are still common, whether internal or interacting with outside businesses/clients. Installing state-of-the-art video conferencing software and equipment in meeting rooms ensures a seamless process. Virtual guests aren't left feeling disconnected on the other side of the call. 
Space for calls – As well as ensuring meeting rooms are fit for video calls, provide smaller spaces for people to take quick calls or join a virtual meeting. Phone booths so quick catchups can happen away from noisy and distracting backgrounds. 
Social events for everyone – with people coming back to the office, the urge to have an abundance of in-person social events is strong, but don't forget those at home. Ensuring virtual social events means the whole team stays connected, and those who aren't in the office don't feel forgotten.
Optimising hybrid working
One way to help address this is to ensure hybrid workers, utilise their time in the workspace to unlock as many benefits for them – and the business – as possible. Guide people about when is best to be in the office based on current projects or work with certain teams. This ensures the right people are together on the right days, enhancing productivity and capitalising on the benefits of in-person collaboration.
The workspace can also create social areas to encourage natural and casual interactions that don't happen online. Our Bratislava office has comfortable booths, a relaxation room, and a café.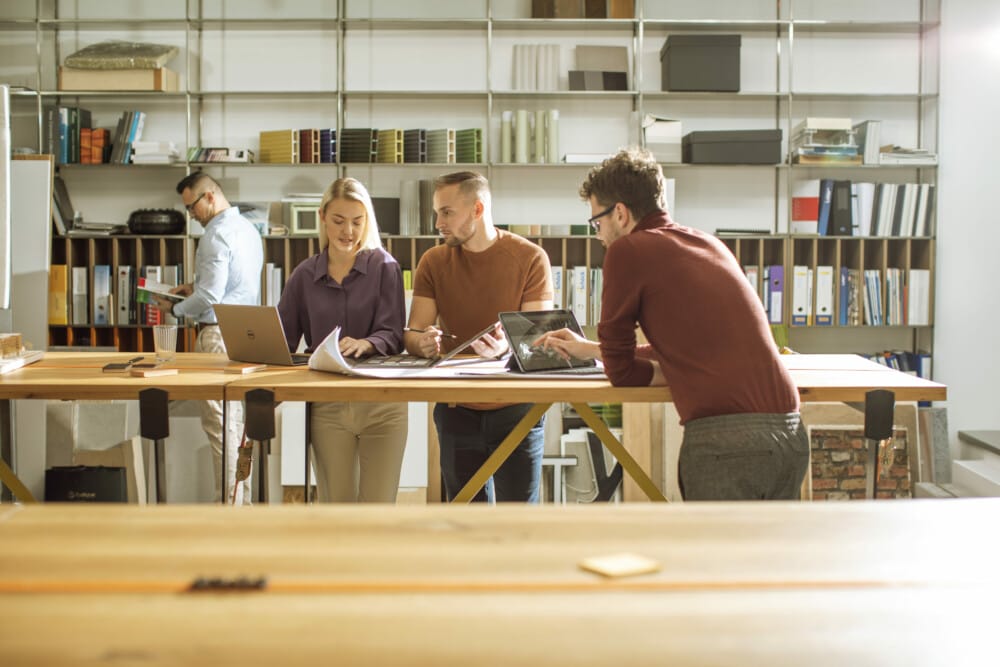 Don't be afraid to collaborate!
The best way to make people happy is to give them a voice. Let people take control and offer them the freedom to work from home alongside an office-based community that they can connect with. Everyone works differently and letting people decide for themselves is what will make people happiest. If FOMO kicks in, they can decide to adjust their schedule to be in the workspace more often.
You can also include people in the office design process. Our workspace design experts, can help you work with your team to create the optimal workspace. Share mood boards and collaborate on furniture decision and paint colours! Let your workspace become somewhere designed for and by your team.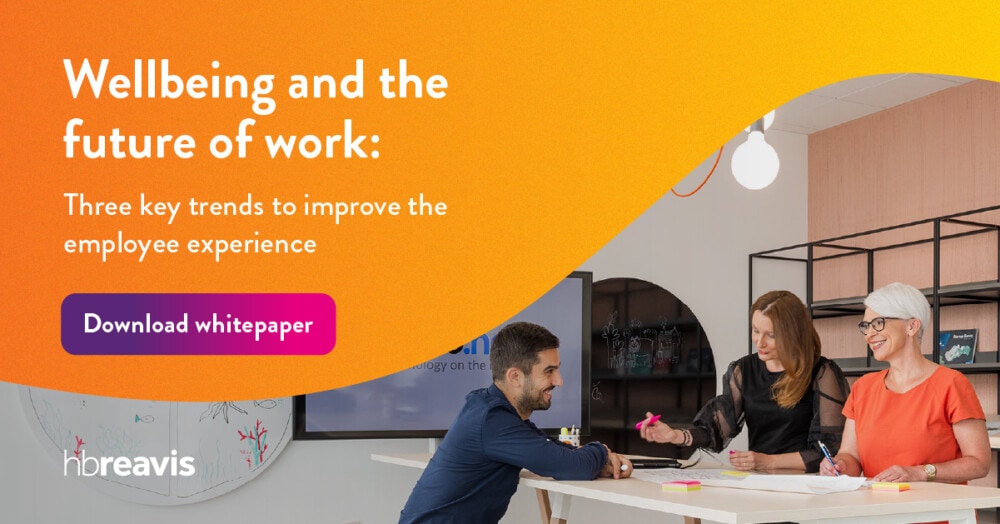 Keeping the whole team happy
The office being filled with people again is a great thing, and it shows how effective working in-person can be. It also presents new opportunities for in-person events, team building, and collaboration. But there is a balance to strike, as despite the number of people in the workspace increasing there are still those working from home. It might be tempting to focus all energy on the workspace but keeping those working from home in mind means the whole team stays happy.
Not sure how to make your office meet the needs of your team? Get in touch with our workspace experts today!
---
Don't miss out on any of our resources. Sign up for our newsletter and we'll keep in touch:
"*" indicates required fields