Scaling your business: why you need to flex as you grow
You'll have noticed some surprising changes if you've ever scaled your business. Processes that once worked can become inefficient and new problems you hadn't previously considered may develop. The fact is, as your organisation changes size, inefficiencies can creep in that drain employee wellbeing and productivity.
Together, these issues can apply strain as you scale. To combat this, businesses need to take a broad view of their organisation and see how it must adapt as a whole. Everything from the people and infrastructure, to processes and philosophies need to evolve. And many of these changes start with the physical workspace.
This doesn't just mean considering the size of your office. Instead, you will want to evaluate how flexible your office is to change. To keep things running smoothly you need an agile workspace that can quickly adapt to the needs of a scaling business.
But first, to understand why this is necessary, we should look at what the challenges of scaling are.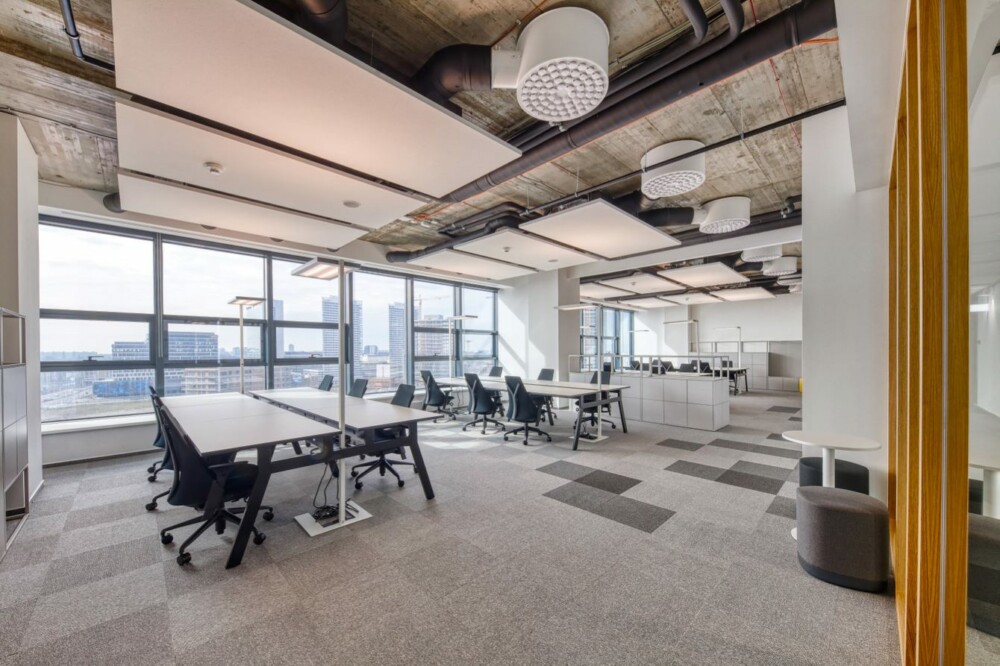 Strength doesn't scale with size
Nature shows us why scaling isn't a problem-free process. And it's because strength and size don't scale linearly. For example, an ant is able to lift hundreds of times its own body weight at just one-thousandth of a gram. Yet stronger, larger animals – like a cow or a horse – can only lift several times their bodyweight.
What's happening here is that bodily structures which work well for smaller animals don't translate to larger sizes. For example, the structure of an ant is ideal when you weigh less than a gram but would collapse entirely when scaled up.
Businesses have the same problem. A workspace and structure designed for a team of 10 may work efficiently but, if you double the number of staff, it becomes less effective. This applies whether you're going from 75 to 150 employees, or 500 to 1000.
Three pain points of scaling
As with nature, organisations of different sizes need different structures if they are to truly benefit from scaling up. And while the exact problems will vary, their pain points are often the same.
Collaboration: at scale, individuals and teams find it harder to work together. Their departments could be too widely distributed or lacking the type of open, collaborative spaces suited to their role. This can significantly reduce productivity.
Team cohesion: as offices become larger, employees may feel less socially connected to other members of the team. Outside of work-related conversations, they may lack those 'watercooler moments' to get to know their colleagues. This can impact their wellbeing as they feel less connected to the workspace and culture.
Consistency: it's harder to ensure employees all get the same experience in a larger office. Even in the best-equipped spaces, not all employees may have access to the tools or spaces they need. This can also impact productivity, or in some cases employee retention.
---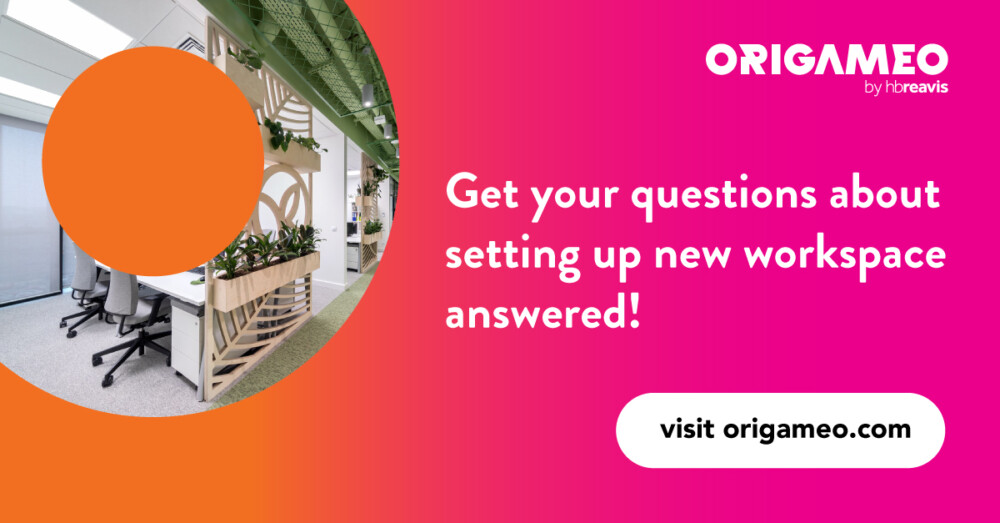 ---
Bring people together through office design
What these pain points have in common is that they can be addressed with good office design. The right workspace can not only support community, wellbeing, and productivity in the office but accommodate any future changes in scale.
Achieving this comes down to building an agile workspace with an employee-centric focus. So, when planning for scaling your business, you should ask how the office of the future can enable this?
As you gain more employees, the ways in which they collaborate and connect change. To ensure the benefits of the workspace are maintained as you grow, then, it is important your office can accommodate these new practices and needs. For example, in group conversations where you have a dozen different perspectives, you may need new tools that you didn't with just three. Do employees need whiteboards to map out ideas? Conference phones to connect to remote-working coworkers? Or monitors and projectors to keep things visual?
Likewise, research shows that workspace relationships are greatly affected by physical proximity. In larger businesses then, your workspace needs to connect employees with 'hub areas' where they can mingle. This can be spaces such as a kitchen or common room where they can chat over a coffee, or a games room to decompress.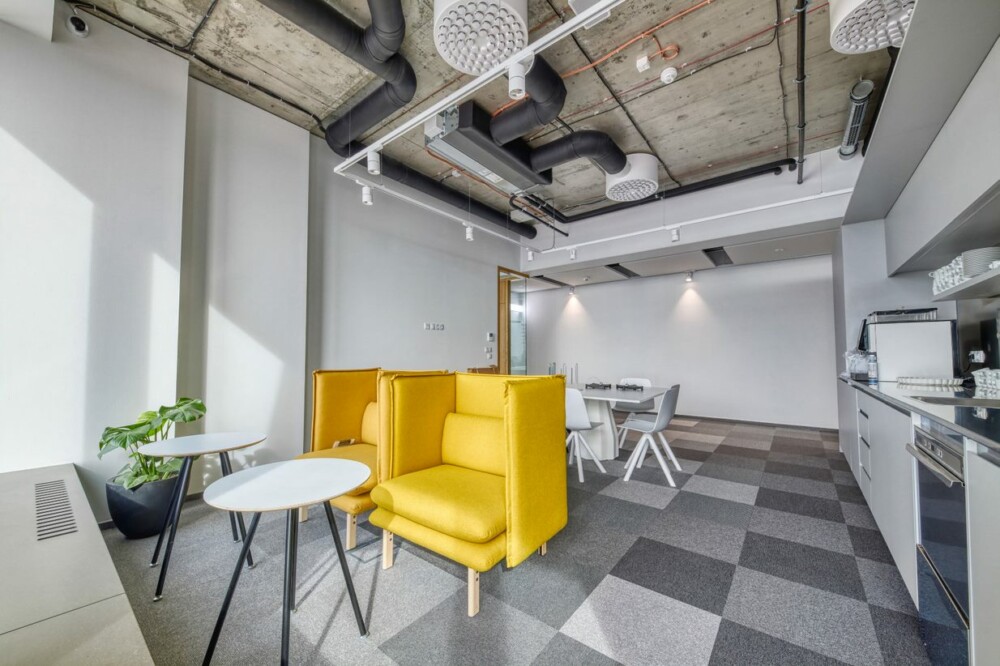 Yet, these changes aren't a permanent fix. If your office scales yet again – either up or down – your workspace will need to adapt once more. This could be more tools, desks, rooms or even a whole new office. Preparing for this means keeping your office(s) and leasing options flexible. Or for those set on a longer lease, seeing what flexible options they can add on top.Through this approach, you can tailor your office on a regular basis to ensure that your workspace is aligned to your current scale.
Making best use of hub-and-spoke design
Due care has to be taken to ensure employees get a consistent experience. This is especially important for talent attraction and retention. People can be sensitive to their office experience, particularly how engaged and accommodated they feel. In fact, 26% of employees are more likely to quit if they don't feel respected; 24% said they'd quit if they didn't fit with the culture.
With the rising popularity of hub-and-spoke offices (where a business has a large, central office and smaller 'satellite' offices), this consistency is more important than ever before. And achieving it comes down to providing the same resources, design, and opportunities across the board. Even if these offices are distributed, there should be a unifying design philosophy that ensures the collective workspace is an even playing field.
The easiest way to do this is through innovation. Solutions such as Qubes promote this with modular office design that allows you to modify your workspace to exact specifications, ensuring that every office has the same array of features.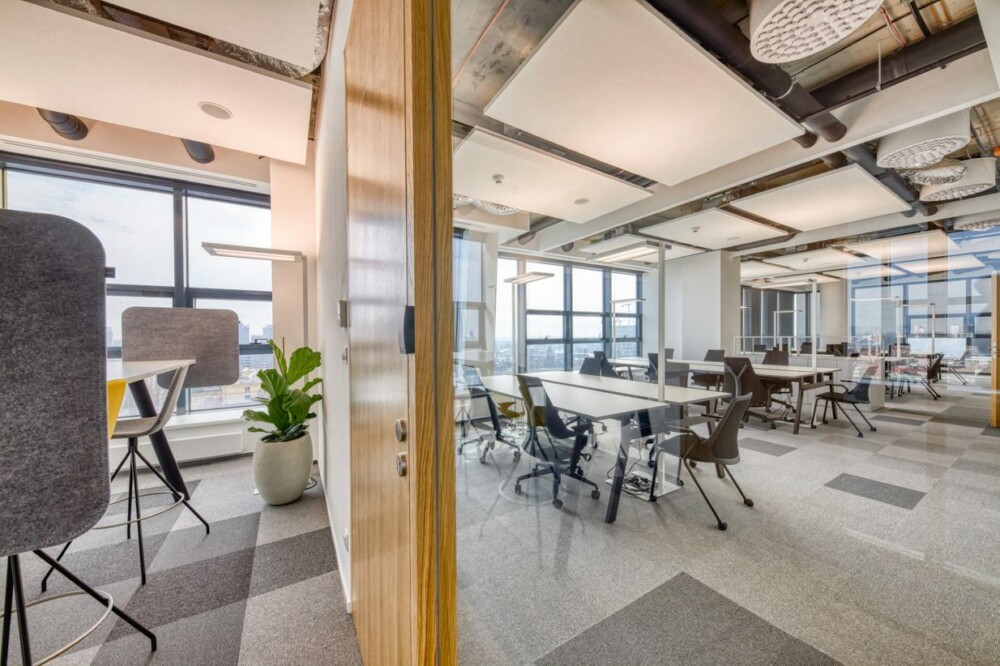 Why flexibility must come first
In a post-pandemic world when business sizes could change dramatically, a flexible workspace that can scale effectively is crucial. The office must directly respond to the challenges of a changing number of employees and reflect this in its design. Whether that's new features to enable collaboration or new spaces for community, the workspace must be able to pivot as needed. This isn't just crucial to employee sentiment but has an impact on the overall productivity and efficiency of your business.
See how Qubes is providing businesses with a flexible, tailored approach to office design, and how this can benefit your business.