What perks do employees want in the post covid era, and can perks improve health and wellbeing at work?
With the return to the office underway, most businesses are rethinking what kinds of perks they will provide employees. Just as new employee needs are driving widespread transformation in the office, you may be considering what perks employees want in the post-COVID era.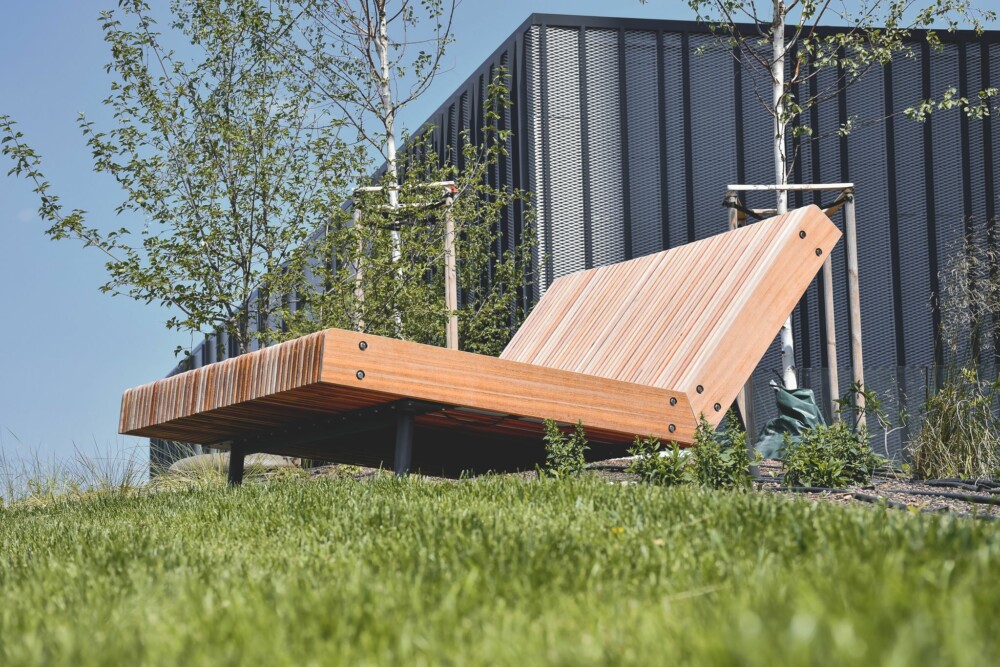 Increasingly, perks are being recognised as more than just a 'bonus'. They are a critical piece of the employee experience. The right selection of perks can provide your workspace with improved wellbeing and community, as well as benefits to business performance. But this depends on listening to your people and finding the right benefits to suit their requirements.
So, what perks do employees need in the future of work and – just as importantly – which do they want?
How do perks benefit health and wellbeing at work?
Work perks have always focused on improving wellbeing and increasing the sense of community in the workspace. Now that people are more separated than ever before from their colleagues, these benefits have become even more important. Especially as many employees feel that their mental health has suffered due to remote work.
With the right perks, when it comes to the working environment, employees can enjoy a space that caters to their specific wellbeing needs. Whether that be a specialised space to support employee wellbeing (meditation room or relax/ chillout zones for example), or communal areas to socialise with their colleagues. Companies that now better understand the role of wellbeing, ergonomics, and the health of their workforce are investing in a broad range of space types to benefit their employees. Likewise, for their health, supporting beneficial lifestyles with good food, easy access to drinking water, and support for exercise can make a huge difference to how employees feel.
Employee perks can also promote your brand and demonstrate your investment in your people. For current employees, this will help them feel like part of a community. And if employees feel looked after, they are 89% more likely to advocate for your business – helping your recruitment efforts. Likewise, when it comes to your turnover rate, this community will encourage people to stay with you.
With the right selection of workspace perks, you can create a workspace where employees thrive. These could be tools to make their working experience more seamless, such as "desk booking" or "catch a space" solutions. These enable proper planning, scheduling of desk booking, and scheduling office presence with your team to boost collaboration and reduce potential headaches. Or they could be more holistic perks where more workplace services support wellbeing and productivity, employee community initiatives are organised such as sport and charity events.
And as employees benefit from these initiatives, so will your business' performance. But while the benefits to wellbeing, productivity, and other key KPIs are substantial, they depend on employees engaging with these perks.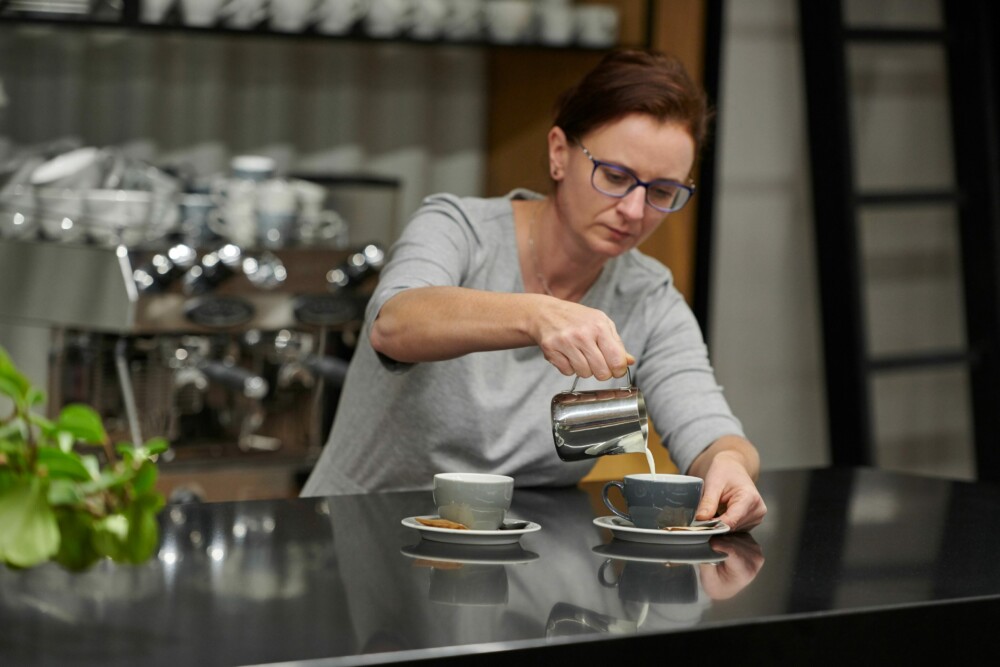 What perks do employees want?
In the post-pandemic, perks that address health, wellbeing and flexibility are expected as standard by employees. In other words, they are a minimum requirement within the employee experience. So how can you adapt your workspace initiatives to deliver post-COVID perks that create a workspace that employees genuinely want to be in?
To do this, you need to provide perks that resonate with your employees specifically. And this means understanding their needs. For this, there is no one size fits all answer. Understanding which benefits are best suited to your employees – and will best engage them – depends on having insights into their workspace experience.
For instance, if your employees want more flexibility in their working day, you can provide perks that support this. This includes flexible working to create a better work-life balance or micro-agility so they can tailor their working environment. A feature such as desk booking, for example, can provide the perfect level of flexibility, allowing people the choice to use space according to their needs. Employees also fundamentally expect a safe environment to work in. This means you must ensure that the office gets cleaned and sanitized regularly before employees will be fully comfortable using it.
Additionally, with health being the new central focus, employees may expect added support for their mobility, which can be facilitated by ergonomic office furniture. If employees want better tools to work with, you can provide them with a 'technology budget' that allows them to fit out their workspace with the computers, chairs, headsets, and other accessories they prefer.
For many employees, long-term remote working has highlighted just how critical these 'perks' are to their work. Having the right technology or having more flexibility doesn't just make them feel better but allows them to be more productive.
New perks for the new office
Here are just some of the new perks you could implement in your future workspace.
● Health and wellbeing
○ Healthy food – Providing your employees with access to healthy meals not only improves their health but their performance as well. In fact, research shows that eating unhealthy foods can decrease your productivity by up to 66%?
○ Hot desking – 77% of professionals want greater flexibility in how and where they work. Allowing people to move around the office and change their surroundings can give their eyes a break, find spaces with natural light, and socialise with new colleagues.
● Community
○ Work socials – 37% said their workplace community was negatively impacted during remote working. So, provide socials and support workspace interactions that allow your colleagues to build meaningful relationships.
● Agility
○ Technology budget – Providing your employees with a technology budget allows them to tailor their workspace to their specific requirements.
The destination office does all this and more, introducing perks to the workspace whilst continually prioritising employee wellbeing. It creates a space that people truly want to spend time in, boosting productivity, community, wellbeing and more. Thinking about how to make your own destination office? Uncover our expert guide to the destination office in the Resource centre.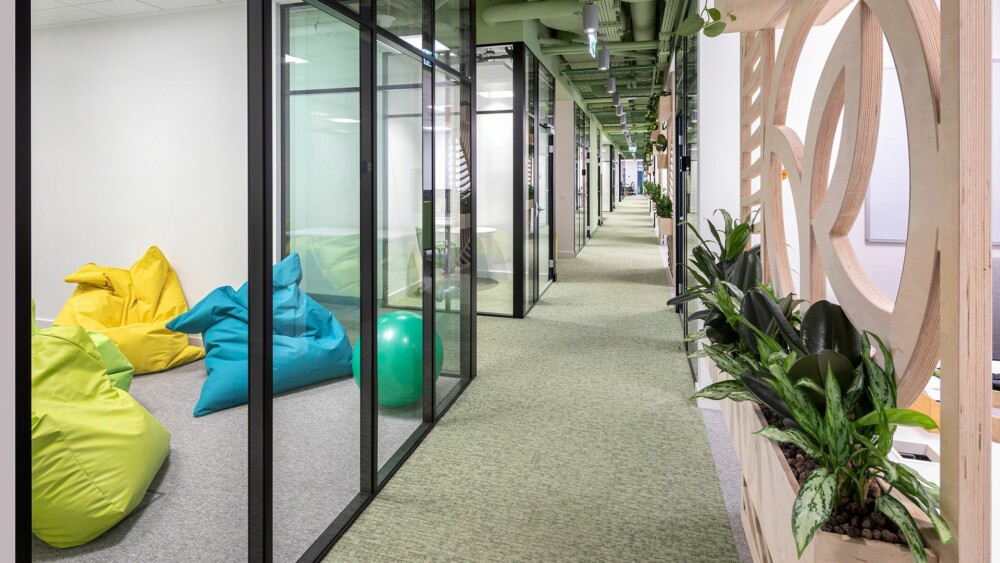 Tailor your perks to your employees
So how do you find the right perks for your employees? There are three questions you need to ask:
● What are your people's pain points?
● What do your employees want from their workspace?
● What perks will best address their needs?
While these questions appear straightforward, getting the answers and knowing what to do with them is no easy task. To do it right, you need a mix of human insights and actionable data.
On the one hand, the data will provide you deep insights into where the employee experience may be lacking. This can help you decide whether your perks need to focus on health and wellbeing, or flexibility, or better technology.
At the same time, human insights will help you understand employees' sentiments and emotions. This will allow you to tailor your perks more specifically to them and foster that sense of community. This will prove especially useful when you're trying to choose the perks to implement.
With hundreds of options to choose from, human insight will help you narrow down the best choices for your business. Though, with the right expert guidance, the selection process can be made much easier.
Perks are more than 'perks'
The attitude to workspace 'perks' has drastically changed. They aren't just gimmicks to attract employees but are an integral component of the employee experience. Choosing the right ones can have a substantial impact on your employee wellbeing and your business' performance. Whether you are trying to achieve an effective, sustainable, or collaborative workspace, methods such as data insights and room control can help you best understand how to maximise space and productivity in the office. To best prepare for the return to work, now is a great time to consider how you can start your journey to building the right perks into your future employee experience.
For help in understanding the needs of your employees in the post-pandemic, speak to one of our experts on the Origameo team.
---
Don't miss out on any of our resources. Sign up for our newsletter and we'll keep in touch:
"*" indicates required fields