HB Reavis enters Port Praski
The renovation plans for the previously unused part of Port Praski in Warsaw call for a development combining business uses with public green areas, retail and services. The new project is a joint venture between Polsat Plus Group and HB Reavis. The parties are currently working on the internal design work and are in talks with the authorities and city institutions.
The joint venture by Polsat Plus Group and HB Reavis, an international workspace provider that has created multiple technologically advanced and sustainability-oriented projects in Warsaw such as Varso Place and the Forest green office campus, involves the part of Port Praski facing Sokola and Zamojskiego Streets and Stadion Narodowy, a metro station on Line M2. It is an area of around 4 ha with excellent public transportation connections and accessibility.
HB Reavis brings its international know-how and experience in creating mixed-use projects of various sizes in European capitals such as Warsaw, Bratislava, Budapest, Berlin and London to the special-purpose entity. The entire office and retail project in Port Praski is designed to blend in as much as possible with the local landscape of this part of Warsaw.
In the words of Sebastian Proć, the company is delighted to be able to continue to develop in Warsaw in the unique location that is Port Praski. The project will bring high quality from the urban planning, architectural, business and social perspectives. The announced business partnership will create a multifunctional, green space with a great atmosphere for the public and various users, including office workers, visitors and the local community.
Given its transport links, the companies believe Port Praski is one of the best plots in Warsaw. When developed, it will contribute to the sustainable development of the entire neighbourhood.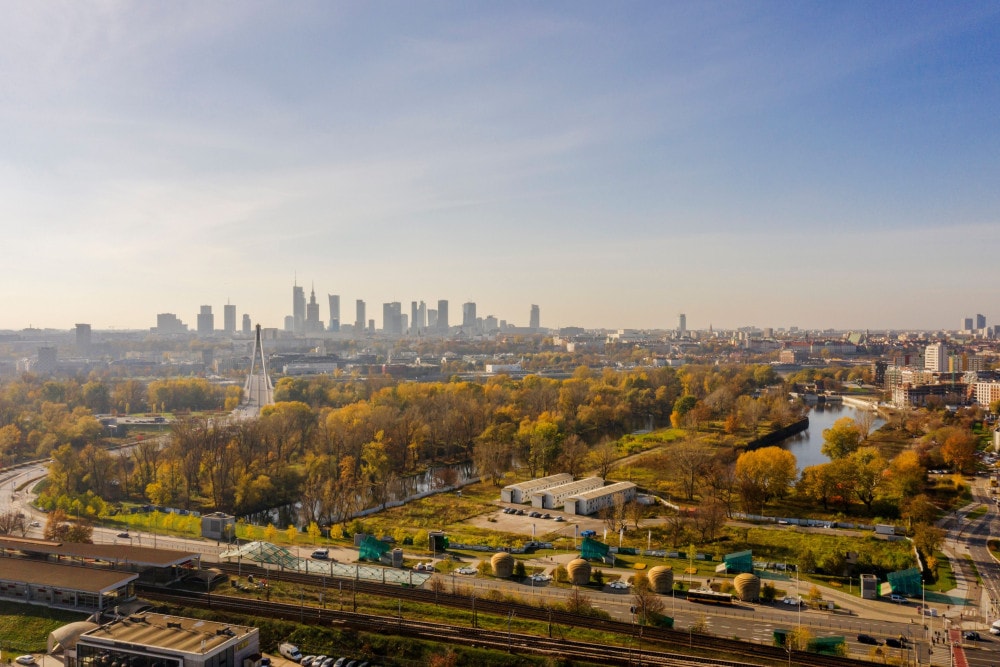 Port Praski
Maciej Stec, VP for Strategy at Polsat Plus Group, declared the project to be one-of-a-kind in Europe. Polsat Plus Group appreciates HB Reavis' vast experience and competence in designing, building and managing commercial properties that serve local communities and support businesses, as they add to the likelihood of the joint venture being successful.
About Port Praski
Port Praski is an important element for sustainable development in Warsaw that benefits from its unique location on the right bank of the Vistula River. It takes up a total of 38 ha (4 ha to be developed with HB Reavis) in the city centre and has direct access to a metro station, a commuter railway, a road network and cycling and pedestrian paths. The concept entails creating residential, office, retail and public buildings.
Port Praski is a port on the Vistula River in the Praga-Północ district, and its construction started in the 1920s. After World War II, it was mostly used to winterise vessels and store goods. It ceased operations in the 1980s.