Nivy Tower scores SBC Gold – a truly smart building years ahead of its time
Once again, a HB Reavis project has been recognised by leading experts for its outstanding workspace, facilities, and infrastructure.
Nivy Tower, our iconic skyscraper in the heart of Slovakia's business district, scored the Smart Building Collective Gold Certification in December 2022 – making it the first truly smart building in CEE!
How does the scoring system work?
Smart Building Certification (SBC) scores buildings on six criteria:
• Building usage: how people are using the space.
• Building performance: the way it operates and how efficient it is.
• Building environment: how the space enhances health and wellbeing.
• User behaviour and collaboration: how occupants use the tech available.
• Safety and security: how safe it is, physically and virtually.
• Connectivity and infrastructure: the quality of internet access.
Together, these criteria contribute to SBC's definition of a smart building.
'A smart building refers to the application of data to drive autonomous controls or building automation (that brings the intelligence), through integrated design which connects systems and processes to deliver improved health, wellness, human performance, comfort, efficiency, safety and security.'
Why Nivy Tower?
What's most impressive about this project is the timeline behind it. Nivy Tower was designed before the certification even existed – our internal standards are truly ahead of their time!
Nivy Tower's Gold Certification marks how our internal values compete even with much more recently designed buildings. In fact, there's one key aspect that even scored as high as Platinum.
Safety and security – it dominated the benchmarks. A full suite of technology alongside several smart features helps ensure people are kept safe and well – not just physically, but also digitally. In this aspect, Nivy Tower soars above and beyond some big expectations.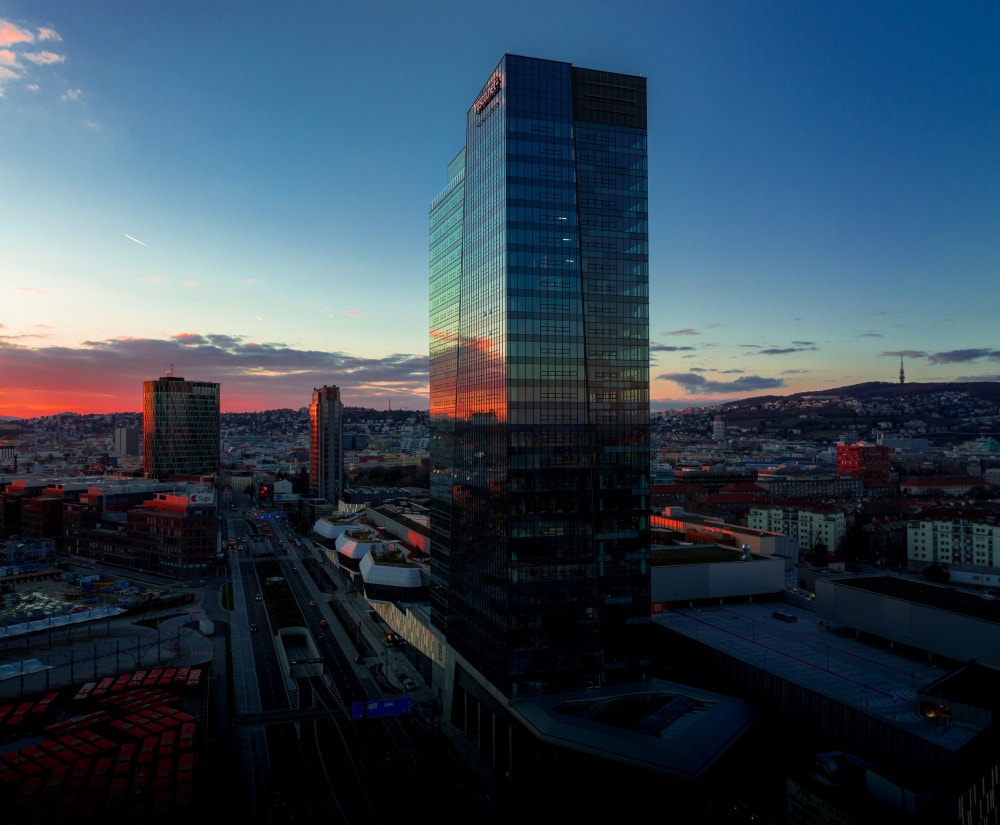 ---
There's no place like Nivy Tower
We are inside our homes, offices and public buildings about 90% of the time. With this in mind, Nivy Tower was designed to help people get more out of their day.
This includes digitised asset management through the More app. With More, people get centralised access to building amenities such as wellbeing events, cycle hire, visitor greeting, and even a concierge service to help out with life admin, saving them up to 60 minutes in their day.
But More isn't just for tenants and employees – it also helps the people behind the scenes at Nivy Tower. From building operatives to landlords, everyone benefits from access to the amenities and communication features.
Despite being a "smart" building, Nivy Tower was designed to deliver a holistic user experience, combining process and tech to provide value and wellbeing. Every solution is carefully selected and thoroughly tested, ensuring it made sense for the people using them. Plus, Nivy Tower is:
• Commutable – part of the Nivy mall project, Nivy Tower is easy to get to by car, bicycle, public transport or on foot.
• Flexible – with spaces that enhance rather than limit the potential of its people and mutually complimentary solutions that match any situation.
• Intelligent – Contactless entrances, intelligent parking and the fastest elevators in the country – just a few features making Nivy Tower one of the smartest office buildings.
Human and tech – together, they make genius
Overall, what stands out about Nivy Tower is the human "smart" that underpins the tech. In other words, the strategy, research, testing and optimising that bring together process and technology and make it all happen.
Nivy Tower, in its essence, nails the fundamentals and creates an environment for further success. By scoring the highest in factors such as security and wellbeing early in the lifecycle, it sets the stage for a Platinum future.
Did you know? We also scored BREEAM and WELL certifications with Nivy!
Discover our groundbreaking wellbeing features and leasing options at Nivy Tower.