We need more playspace in our workspace!
On the surface, it's easy to think that businesses simply need less office space – especially post-COVID. But successful employers are also increasing the size of some spaces – the spaces given to social and common areas.
At HB Reavis, we believe it's vital to expand social and community areas by 20%. That could mean adding a fitness suite, yoga corner, library, barbecue terrace, open kitchen or café (perhaps branded by your company but run by an external provider).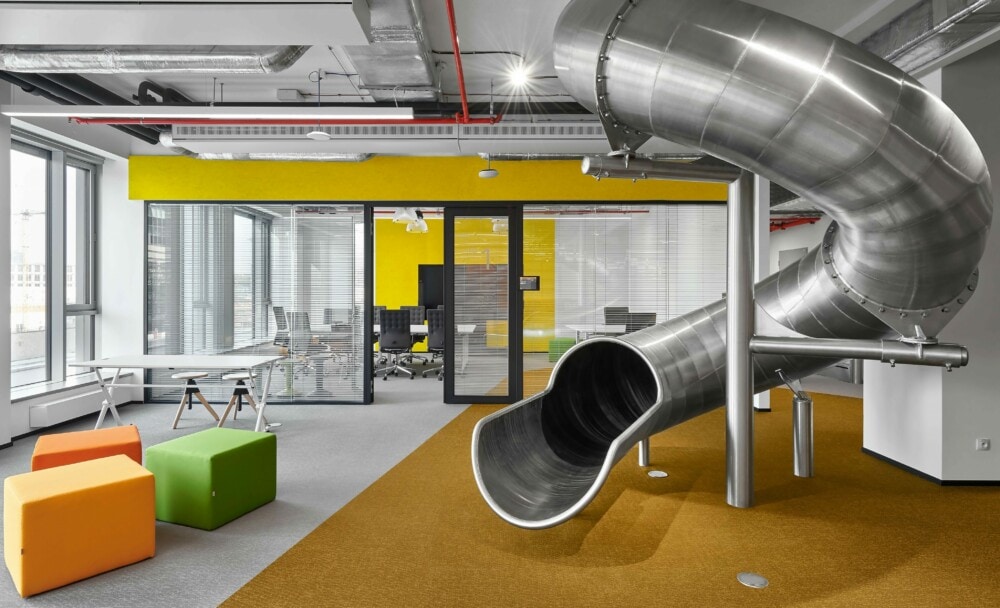 That's because today's workers need more room to play! Historically, these areas may have added 10% to the appeal of an office. Today, they are business essentials – as critical as a convenient location.
The evolution of the office
After all, a modern workspace serves as communication hub, connection point and the foundation of a corporate culture. It entices people to come into the office, and instils a sense of pride in working for a business. It also plays an essential role in helping you retain existing employees and attract new ones.
For companies that rent space, this point has become so important that HR departments now play a pivotal role in choosing new locations. They're also brought in to find solutions for offices that don't meet employees' needs – supporting better health, for example. That could mean introducing systems that optimise air quality, or procuring furnishings and materials that are safe to use and better for our bodies.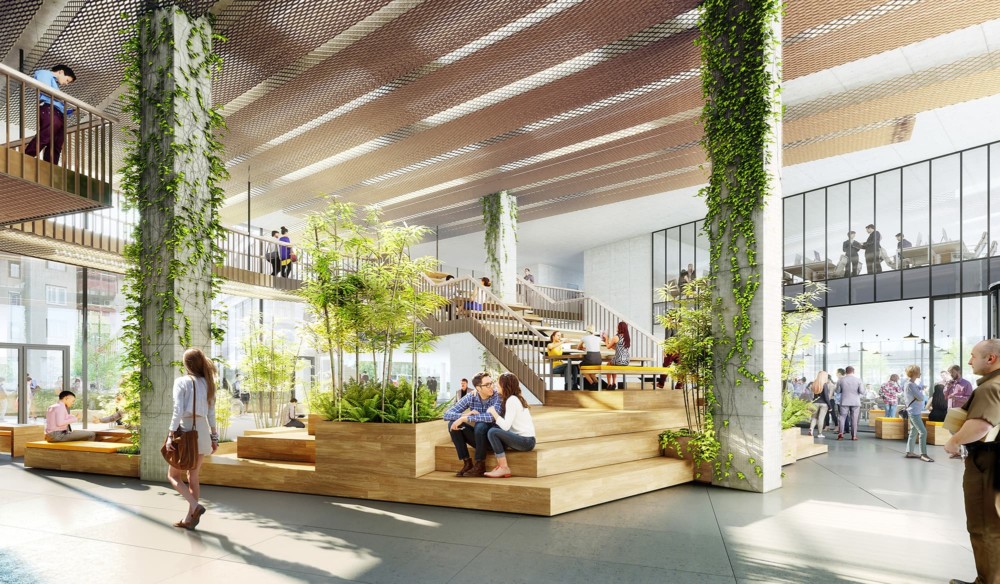 Less work-only space
That doesn't mean everyone should rush to get more space. Just about every company we speak to can reduce the amount of sq m they use for work-only purposes by an incredible 40% – even those that already have condensed floor plans.
The secret? Adopting a system airlines have used for decades to fill their planes: by overbooking.
A certain percentage of employees will always be at external meetings, on business trips, away for vacation, sick, or working from home. So what's the point in giving everyone a permanent area all week long? Why waste the space, or the cost per sq m?
The work/play balance
The question then, is about the ratio between work and play. Over the years, we've seen clients enjoy great success reducing their footplates by 20%-30%, condensing work areas and enlarging social and community areas.
Employers save money. Employees enjoy better surroundings. And landlords gain too, because their tenants stay happy for longer. It's also good for the environment: less space is heated and cooled, less energy is used, and fewer urban offices are required. When people play more, everybody wins.
Get more from your office by booking a free meeting with our workspace consultants – or learn more in this neat article with six steps to a better workspace.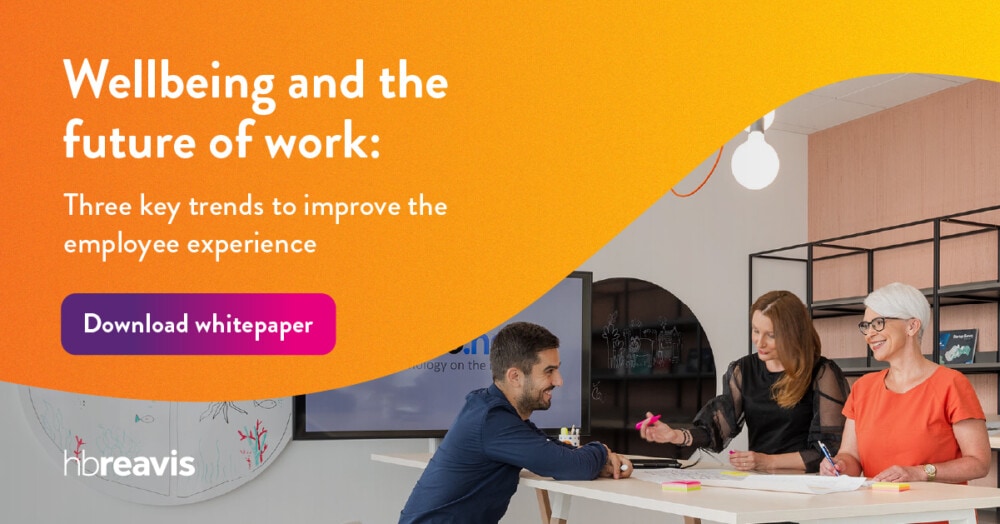 ---
Don't miss out on any of our blogs. Sign up for our newsletter and we'll keep in touch:
"*" indicates required fields