It's the work you do that shapes a successful return to the office
The last few months have shown that employees have a new set of expectations for the office. For employers, these preferences pose some tricky questions. Which employees will use the office more regularly? When? And what types of space do they need?
The answers lie in the employee experience. If you understand how different people work day-to-day and week-to-week, you can tailor the environment to suit their individual needs and get the most out of the space you have while practicing hybrid working (office work combined with remote working styles).
To help guide this process, we've developed an activity matrix that breaks roles into types of activities – such as coordinating with others, brainstorming, writing and making connections.
Activity matrix: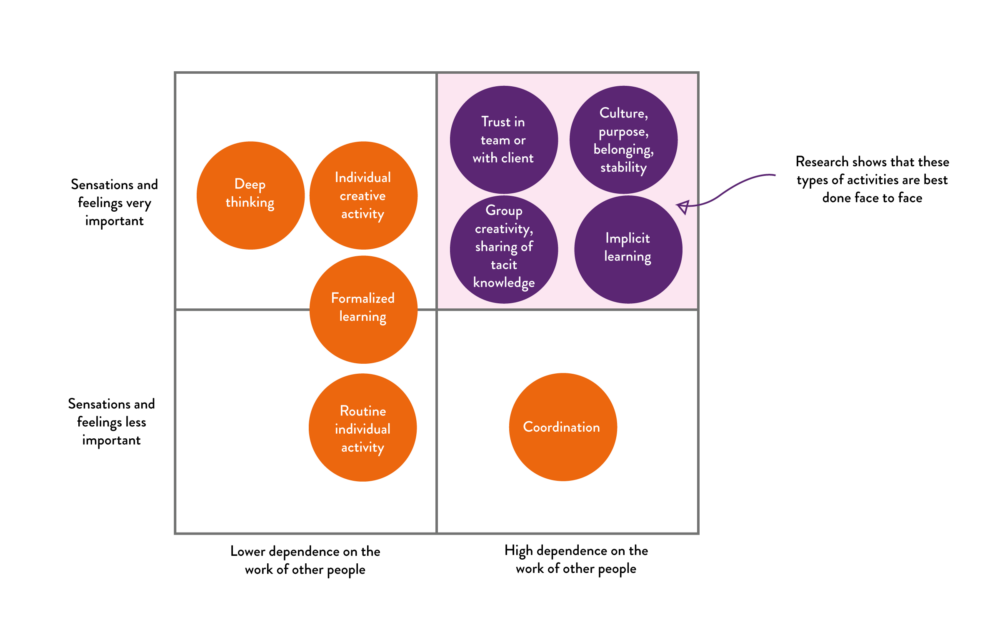 The left and right columns of the matrix reflect an activity's dependence on working with other people. On the right, for example, coordinating a group activity is best done in person; on the left, an email can easily be written solo.
In the top and bottom rows of the matrix, we show whether an activity benefits from stimulation. In the top row are tasks where it helps to read other people's expressions or body language. Towards the bottom, we see simple administrative tasks.
Naturally, the left column includes many tasks that can be done remotely. When put into the context of how much time your people spend doing these tasks, this helps build a picture of how much time a workforce could spend working from home.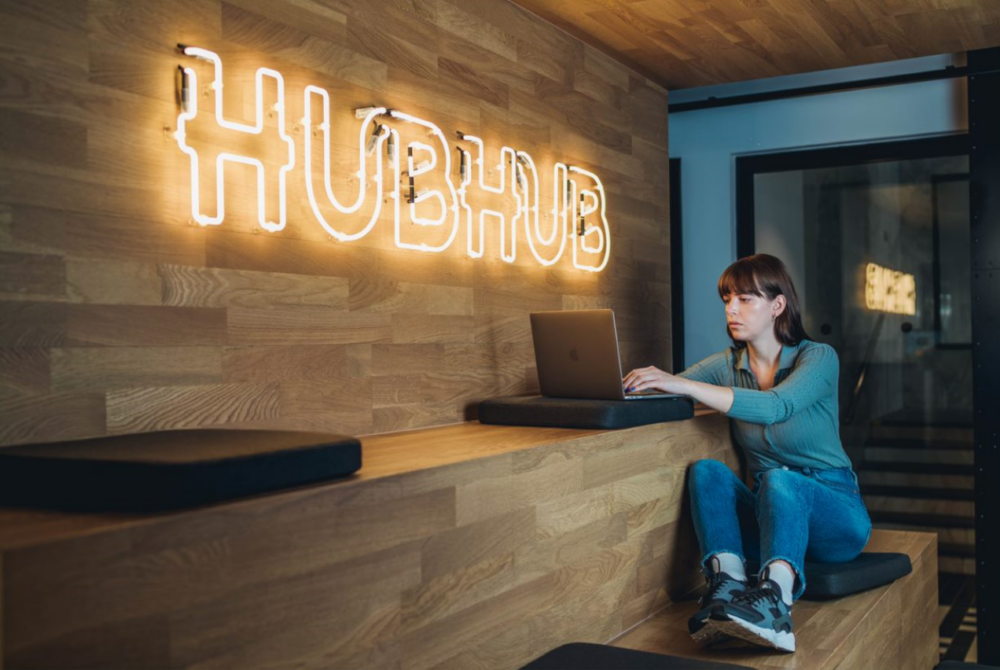 But equally, these tasks may be done between meetings – or individual employees may simply prefer to do them in a more professional environment. Either way, your workspace needs to be able to support whatever your people need to be productive. So, let's look at each type of task group in turn:
1. Routine processes completed by a single individual (bottom left)
Examples: admin, routine emails and calls, data entry, desk research.
Routine, individual work can easily be done remotely or from the office, but the underlying need is the ability to focus. To help, think about how the environment can be adjusted to aid concentration. At home, good ergonomics (chair, monitor) and a dedicated desk can make all the difference. At work, will noise from other parts of the office be a distraction? Does the air quality make people sluggish?
While hybrid work means many of these activities might take place remotely, the office still has to support them – to be used in between meetings, for example. So, think about creating dedicated focus areas for your employees. Pay attention to acoustic and visual privacy, as both impact people's attention.
Design suggestion: ensure your workspace minimises distractions and has dedicated focus areas.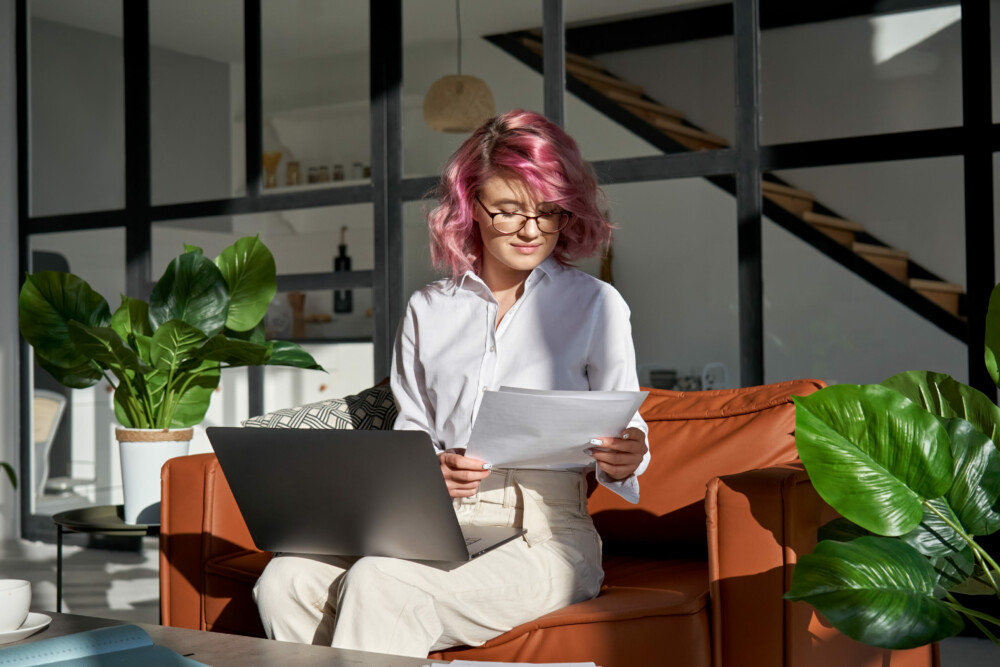 2. Complex work completed by an individual (top left)
Examples: writing and editing, learning.
Just like routine processes, this work needs focus, but also inspiration. Sometimes, you might need total privacy, but other times working out of a coworking space or a busier area can be fine. The key thing is to maintain the flow and avoid being distracted by colleagues.
A long writing session requires the right desk and chair. But getting inspired by pre-planned lectures, discussions over coffee with people from very different spheres of work or taking a moment to watch people can provide just the right level of stimulation.
Think not only about your types of spaces, but the equipment they offer. Consider what tasks different parts of your workspace are used for and how you can support the people using them.
Design suggestion: include inspirational, but more anonymous spaces within the office, or give your employees the ability to use a friendly coworking space for some of their work. Bonus: let that coworking space be close to your main office and use it as a flexibility tool in addition to a hybrid working alternative.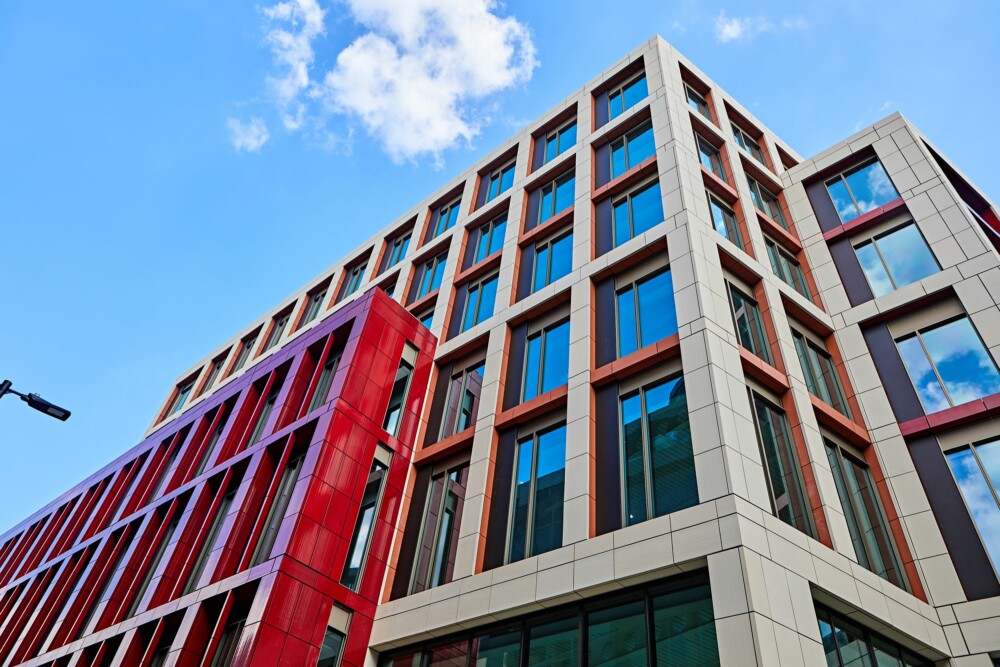 3. Routine processes completed by groups (bottom right)
Examples: process coordination, internal meetings, knowledge sharing.
With the advent of online coordination and conferencing tools, many of these more routine or very large meetings can be delegated to a well-planned online session. We all know how much easier townhall Q&As have become with Slido. But with hybrid work, daily agile stand-ups can benefit from well-thought through spaces where both remote and physical participants feel well represented. In addition, the ebb and flow of on-site employees on any given day could leave you with too many or few collaborative spaces.
Our Origameo team provides research-driven insights and solutions for these types of decisions. For example, if most employees are in on a Wednesday, you could schedule catch-up meetings for everyone – which would require a meeting room big enough for everyone. But if your employees spread their home working throughout the week, you can choose a smaller meeting room to accommodate those in the office. The main thing is to be flexible so you can drive productivity.
Design suggestion: understand how and when your employees collaborate in person and remotely to build shared spaces suited to their specific needs.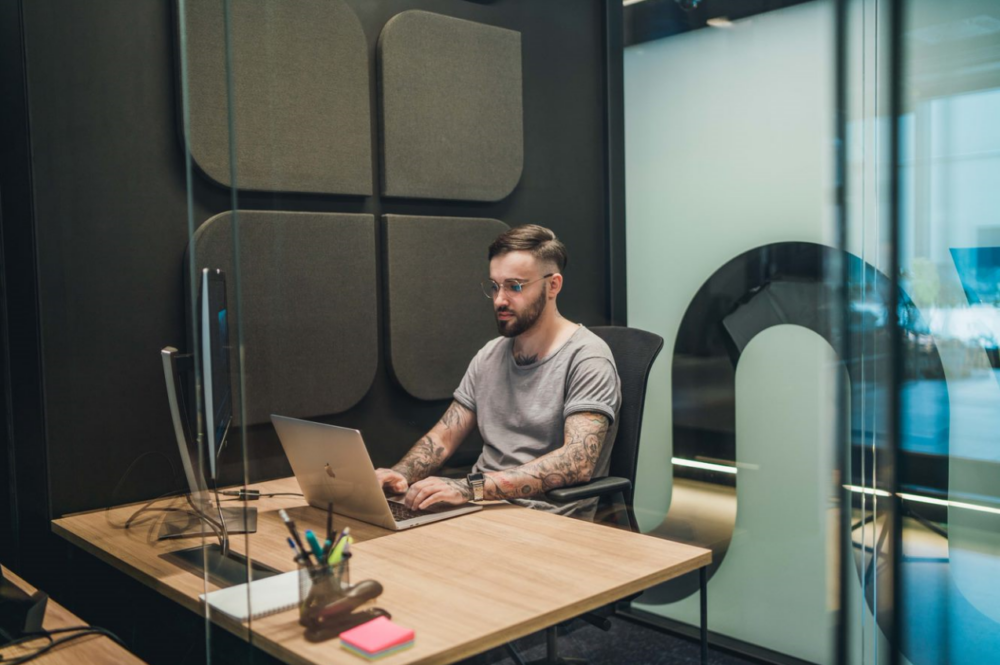 4. Complex work completed by groups (top right)
Examples: innovation, learning on the job, brainstorming, team building exercises, decompressing
For group work that relies on feedback from others, it's helpful for there to be face-to-face interaction. The keyword here is trust. Companies with high levels of trust are set up for better financial performance, a more sustainable culture and more innovation. Trust is developed through experiencing each other's work in addition to 'water cooler moments' between tasks when people interact organically. These periods also help people relax and strengthen team morale. They facilitate faster learning curves for younger and newer employees. So it's a win-win: a benefit to employee wellbeing and business productivity.
We suggest thinking about your office as a whole, and not just as 'work' spaces. Depending on what your people prefer, you may want to have a dedicated chill out area, a game room or a well-equipped kitchen. Ultimately, make sure these spaces are comfortable, so people are happy to linger, chat and brainstorm.
Design suggestion: encourage complex, creative group work to primarily happen in person. Pay equal attention to spaces outside of 'traditional work' functions as they're just as important to the productivity of your business.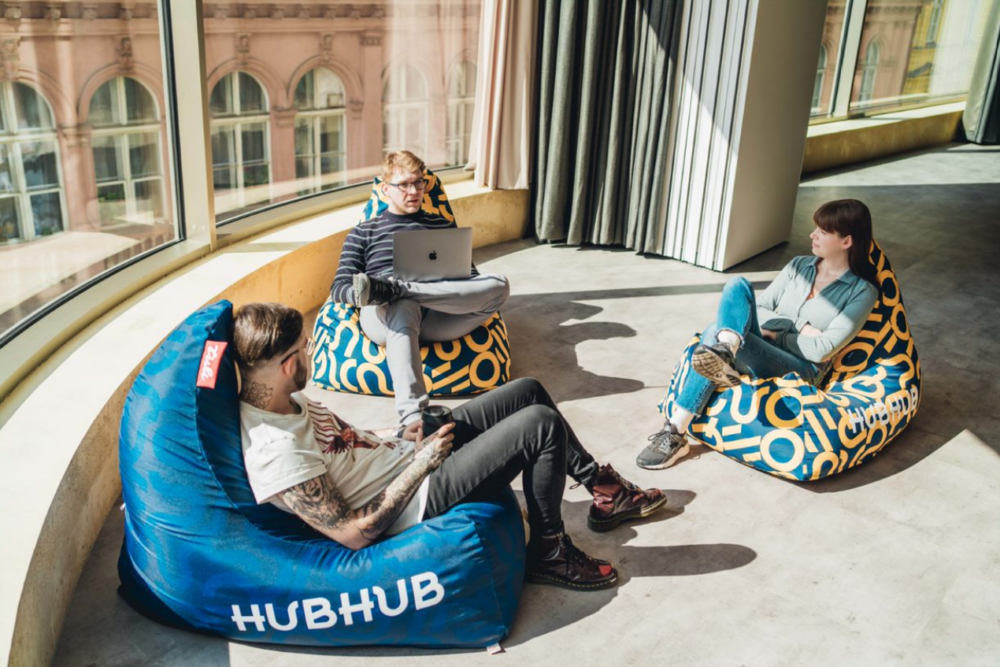 The future is flexible (and data driven)
In today's new working environment where business needs are constantly changing, flexible workspace design is critical. But to make the right design choices, you need a deep understanding of the workspace.
Fortunately, gaining insights into the employee experience can be made simpler with the right approach. Rather than relying on guesswork, Origameo can provide vital data and drive the conversations with your people so you can address their needs directly.
However your people evolve their hybrid working style, it's vital that the business meets their needs. The end result should always be a smart workspace that not only inspires and enhances every individual, but everyone's performance as a whole.
---
Don´t miss out on any of our blogs. Sign up for our newsletter and we'll keep in touch:
"*" indicates required fields