HB Reavis receives WiredScore Platinum certification for its PLTFRM.Berlin project
download the press release
The international workspace provider HB Reavis has received WiredScore Platinum certification for its PLTFRM.Berlin project in Berlin-Friedrichshain. Planned investments in the digital infrastructure of the office property were particularly highlighted.
WiredScore tested infrastructure, mobile radio and wireless technologies in addition to documentation and availability as part of the building's connectivity. PLTFRM.Berlin achieved the highest possible score in three infrastructure categories. Another top score was achieved in the category "Mobile Radio & Wireless Technologies", with particular emphasis on the availability of free WLAN in communal as well as common areas and excellent mobile radio quality.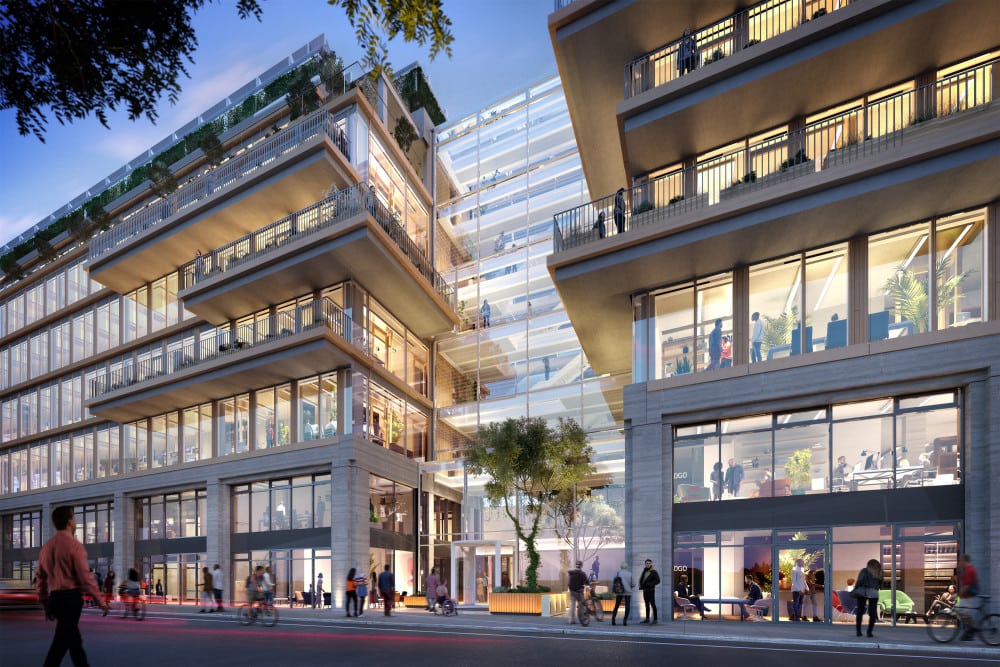 PLTFRM.Berlin is already the second office property to be developed by HB Reavis in Berlin. In the immediate vicinity of Berlin's Ostbahnhof station, around 27,000 square metres of modern office and retail space will be built by 2026. The property was designed by the renowned architectural firm Arrow Architects in cooperation with RKW Architektur +. Not only are the digital infrastructure and the specially developed mobility concept of PLTFRM.Berlin outstanding features, so is its overall holistic sustainability approach. The building is aiming for LEED Platinum and Zero Carbon certification as well as DGNB Platinum and Climate Positive certificates. To take it even further, WELL Platinum Certification together with the "WELL Health & Safety" seal and Smart Building Certification are planned. Sustainable mobility concepts are also promoted.
WiredScore is the world's only international rating system for the digital connectivity of real estate.